I guess you've read some of our tops lately (VCs, Paris, Unicorns). Those were mainly about specific companies or regions. Now, we wanted to try a new format and focus on people instead. For this first edition, we decided to focus on Munich, one of Europe's top biotech regions. I asked some biotech leaders in Munich who they had in mind, and here are the results.
The list is in no particular order, and please don't be jealous if you're not on it …
---
Simon Moroney, Co-Founder & CEO, MorphoSys
Simon Moroney co-founded MorphoSys almost 20 years ago and since he has helped it grow to one of the largest biotech companies in Germany (>300 employees, >€1Bn market cap). He originates from New Zealand and spent some time at Harvard Medical School before moving to Munich. I had the chance to chat with him at BIO-Europe in Munich, and you can have a look at the video interview here.
---
Patrick Baeuerle, Managing Director, MPM Capital
Patrick Baeuerle was one of the founders of Micromet, which was acquired by Amgen in January 2012 for 1.2 billion dollars (€900M). This is the biggest German biotech exit so far. He then stayed for two years at Amgen as Vice President of Research before joining MPM Capital.
---
Marie Roskrow, CEO, ImevaX
Marie Roskrow started as an Immunology researcher in Munich (GSF) before moving to the investment bank Lazard to do M&A in biotech in Pharma from the US and Australia. She worked at the Australian Biotech Patrys from 2010 to 2014 as CMO and then CEO, and then joined ImevaX as CEO in 2015.
---

Hubert Birner, Managing Partner, TVM
Hubert Birner joined TVM (one of the main investors from Munich) in 2000 and invested in several biotechs, including Noxxon, Probiodrug or Evotec. He was previously at Zeneca Germany and McKinsey.  Birner lived in Canada for a few years but is now back again in Munich.
---
Joachim Rothe, Managing Partner, LSP
Joachim Rothe is currently the Managing Partner and Co-Owner of LSP (which has just raised a massive €250M fund). He previously worked at MPM Capital (like someone above), McKinsey and Hoffmann-LaRoche. He did a Ph.D. with a Nobel laureate in Freiburg, Germany.
---

Olaf Wilhelm, Founder & CEO, Therawis
Olaf Wilhelm is leading Therawis, which has just announced a big deal with Qiagen. He previously founded WILEX, a well-known biotech of the region and led it to the IPO and to acquire several companies. The TU Munich awarded him the title of "TUM Entrepreneur of Excellence" (don't know if they gave it to every entrepreneur from the University though).
---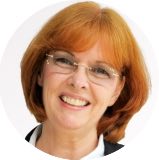 Dolores Schendel, CEO, Medigene
Dolores Schendel was appointed CEO of Medigene, having joined the company as CSO in 2014 with the acquisition of Trianta Immunotherapies, where she was a majority founding member and had been Managing Director since 2013. She was previously Director of the Institute of Molecular Immunology in Munich.
---
Peter Zobel, CEO, IZB
Peter Zobel is heading IZB, the main biotech location of Munich in Martinsried. Many startups and more mature companies have their offices there, and it's sitting next to the medical university as well as many research institutes. Funny fact, I was invited to give a talk at the location a year ago and Peter welcomed us with a beer … at 10am (typical Munich).
---
Peter Llewellyn-Davies, CEO, Accellerate Partners
Peter Llewellyn-Davies was a former CFO/CBO of Medigene, CFO of WILEX and also a board member of Immunocore, who raised the record round of over €300M in July 2015. He supports companies in raising record funding rounds and came to Labiotech Refresh to discuss the commercial side of the immunotherapy field (summary here), showing his unique knowledge (as well as his British sense of humour).
---

Peter Heinrich, Managing Director, Sinfonie
Peter Heinrich was a co-founder and CEO of both Medigene and MagForce, two successful Biotech companies where total transactions and deals exceeded €1 billion. He founded the German biotech organisation "BIO Deutschland" and has been its Chairman since 2004.
---
Horst Domdey, Managing Director, BioM
Horst Domdey is probably one of the most visible biotech leaders of Munich since he has been running the regional cluster organisation BioM since 1997. He was previously a researcher and professor at the LMU Munich and co-founded Medigene in 1994 (where he is now Chairman of the Supervisory Board).
---
These are 11 of the most impressive people to meet in Munich. Of course, there are more leaders making Munich one of the top regions for biotech in Europe. The problem of this region is its conservatism: people tend to be less open than they could be in Berlin or Boston. However, I have still been able to meet some of these leaders and hope to meet the rest of the list soon 😉
---
Update 23/06/2016: added few comments on the exit of Micromet and corrected few typos.
Featured image credits: München, Residenzstraße im Morgenlicht, taken by Polybert49 – CC2.0