After exploring Munich and the Golden Triangle, we head to another biotech hotspot full of people that should be on your list of who's who. Basel is home to some really big biotech and pharma companies and it's consequently a cornerstone of the excellence Switzerland has demonstrated in the industry (also seen in Zurich). As a key hotspot in the BioValley cluster as well, it's no wonder the fruits of our search turned up a list of very impressive people.
The list, as usual, is in no particular order. Thanks to the leaders in the region who helped us bring this list together.
---
Jean-Paul & Martine Clozel, Founders of Actelion
A true power couple in biotech, Jean-Paul and Martine Clozel each have significant accomplishments of their own. However, their main joint endeavor, Actelion, does tend to overshadow everything else. It's the biggest success story in European biotech, after all.
Together with colleagues and friends, they founded Actelion in 1997, spinning out new drugs they had first developed as researchers at Hoffman-La Roche, which is also headquartered in Basel. Jean-Paul became CEO in 2000, when Actelion went public, and Martine is Chief Scientific Officer (CSO) and in charge of drug discovery. Their bold approach to biopharma has made Actelion a beacon for the European industry and kept it independent for a long time despite aggressive bids. Even after the recent €26Bn acquisition deal with J&J, they will keep a hold on their research to spin a new company, again.
---
Michael Bauer, CEO of Cellestia Biotech
Michael Bauer has clocked over 18 years of experience in life sciences and drug development, and a good part of it in Basel-based companies like Syngenta and Novartis. In 2015, he co-founded Cellestia Biotech, a spin-off from the Ecole Polytechnique Fédérale de Lausanne (EPFL), taking 15 years of research on oncology to create new therapeutics.
Michael will be speaking at our Meetup in Basel on April 27th
---
Ulf Grawunder, CEO of NBE-Therapeutics
After an academic career in Basel, Ulf Grawunder turned to entrepreneurship. In 2003, he co-founded and became CEO of 4-Antibody, a spin-off in the area of therapeutic antibodies. During his time there, he raised CHF 50M of investment and grew the company to 50 employees. Grawunder has now founded a second biotech, NBE-Therapeutics, focused on next-generation antibody-drug conjugates (ADCs) and backed by the Boehringer Ingelheim Venture Fund.
---
Carole Nuechterlein, Head of Roche Venture Fund
Carole Nuechterlein took her experience as an attorney for biotech and pharma companies, which included mergers, acquisitions and licensing deals, to secure a role at what would later become the Roche Venture Fund. There, she was involved from the start in the then-emerging world of pharma investment ventures. During her tenure at Roche Ventures, she invested in companies like Alios BioPharma, acquired by J&J, and Lysosomal Therapeutics.
---
Vladimir Cmiljanovic, CEO of Piqu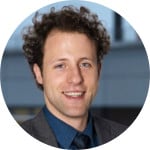 r
Vladimir Cmiljanovic also forged his career from the start in Basel, as an academic in the field of chemistry. It was from here that he would develop award-winning research in a particular pathway of oncological interest, the PI3K-Akt-mTOR. His insight into this pathway led to the founding of Piqur as a spin-off from the University of Basel, which develops best-in-class cancer therapeutics and is currently in the clinical stage.
---
Markus Hosang, General Partner at BioMedPartners
Before joining BioMed Partners in 2004, Markus Hosang had already built himself quite a career. He was almost 20 years at Roche, where he held several senior management positions. Then, he joined MPM Capital and managed its Munich office, the European stronghold of this American VC. As an investor of BioMedPartners, he is part of the Board of biotechs like Okairos and Anergis.
---
Ronald Scott, CEO of Basilea
Ronald Scott was no stranger to Basilea, the antibiotics spin-out of Roche, when he became CEO in 2013. He served as CFO since Basilea's inception, later spending one year as COO before landing the "big one." Even before that, he held management and finance positions at the parent company Roche. Under his last years of leadership, Basilea has been on the edge of the billion-dollar biotech club.
---
Giacomo Di Nepi, CEO of Polyphor
The long career of Giacomo Di Nepi includes several leadership positions at Novartis and being the CEO of the European operations of Takeda, before he turned to biotechs. He was the managing director of InterMune in Europe, which was later acquired by Roche for $8.3Bn. He is now the CEO of Polyphor, which is developing a new drug class somewhere between small molecules and biologics. This company has just closed a financing round worth over €37M (CHF 40M).
---
Reinhard Ambros, Head of Novartis Venture Fund
After his training and research in pharmacology and medicinal chemistry, Reinhard Ambros led drug development projects at Novartis and Roche. He then transitioned to business, holding roles in licensing and global strategy, and then in Novartis deep-pocketed venture fund. Ambros sits on the board of biotechs like Symetis, which was just acquired for €411M.
---
Thomas Meier, CEO of Santhera
Thomas Meier was the founder and CEO of MyoContract, a research company focused on orphan neuromuscular diseases out of Basel. This biotech merged with the German Graffinity Pharmaceuticals in 2004, forming Santhera. Meier was CSO for 7 years until he rose to the role of CEO in 2011. Since then, Santhera has received its first market authorization and has another candidate going through the last regulatory hoops.
---
Guido Magni, Partner at Versant Ventures
Before joining Versant Ventures, one of the biggest biotechs VCs out there, Guido Magni headed the Medical Science Department of Roche, overseeing the development of several candidates. This experience must have translated into his success as Managing Director of Versant's incubator based in Basel, EuroVentures, which included the now acquired Synosia. Guido is now part of the Board of MM Pharma, from the Netherlands.
---
There's a really interesting mix of founders of young biotechs, VC people, and legacy biotech bigwigs like those at Actelion and Basilea. What's also remarkable, if not all that surprising, is the percentage of people here that 'graduated' from the big pharma in the area, Roche and Novartis, and then stuck around to launch their biotech careers!
---
Feel free to join us for our second Meetup which is taking place on April 27th in Basel