After listing the key people to meet in the biotech hotspots of Munich and the Golden Triangle, we looked for women who are particularly successful in biotech across the continent. The industry has been accused of having a big problem with sexism and, as we've written about in the wake of the JP Morgan party incident, there is still a significant gender gap. Despite the apparent resistance to women's leadership, here are 15 women calling the shots in European biotech.
As usual, the list is in no particular order. Thanks to the people who helped put this list together.
---
Kate Bingham, Managing Partner, SV Life Sciences (London, UK)

Kate Bingham already made the list of Biotech leaders in the Golden Triangle. As a managing partner of SV Life Sciences, she has invested in Biotechs like Kesios and Kalvista. Bingham currently sits on the board of 4 companies, including Bicycle Therapeutics (which just got in a €1Bn deal with AstraZeneca), and has been involved in the making of Dementia Discovery Fund (interview here).
Not only is she one of the most influential women in European Biotech, she has been engaged with the issue of diversity in Biotech. She was one of the writers of the open letter against having women as "eye candy" in professional Biotech events, which got major media coverage.
---
Karen Aiach, Founder & CEO, Lysogene (Paris, France)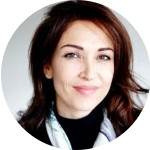 With a business background, Karen Aiach entered the world of Biotech by founding Lysogene, after her daughter had been diagnosed with the super-rare Sanfilippo syndrome A. In our interview and the Rare Disease panel at Paris' Labiotech Refresh, she explains why creating a Biotech was the best option to bring about a cure for the disease. Under her leadership, Lysogene has raised €16.5M, finished its first clinical trial, received a Rare Pediatric Disease Designation from FDA, and is currently preparing its IPO on the Euronext Paris.
---
Britt Meelby Jensen, CEO, Zealand (Copenhagen, Denmark)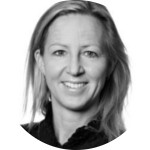 Stemming from an initial business background as well, Britt Jensen had a 11-year career at the diabetes giant Novo Nordisk. She then became CEO of a Danish diagnostics company, Dako, and in 2015 finally landed as CEO of Zealand Pharma, a Biotech success story with a market cap of €390M. The company focuses on peptide-based medicines for a variety of indications, including diabetes and other gastrointestinal diseases.
---
Maryvonne Hiance, Vice Chairman, OSE Immunotherapeutics (Nantes, France)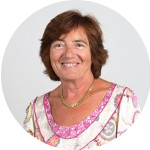 Maryvonne Hiance co-founded and was Chairman of the Board of Effimune, a success story in the autoimmune area. Her entrepreneurial spirit was even rewarded with a prize by the organisation France Biotech. Since the merger of Effimune with OSE Pharma, she is Vice Chairman of the daughter company. Besides these and other leadership roles at Biotechs, Hiance was also an Advisor to the  SMEs and Industry Ministry of France.
---
 Eva-Lotta Allan, Chief Business Officer, Immunocore (Oxford, UK)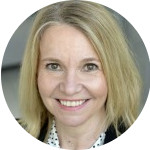 Eva-Lotta Allan has been working in the Biotech industry for over 25 years, in companies like Boston-based Vertex and the Belgian Nanobody-specialist Ablynx. In 2013, she joined Immunocore as CBO, which has led the largest private financing round in European Biotech ever. Allan was also one of our speakers at Labiotech Refresh in Paris.
---
Mariola Söhngen, CEO, Mologen (Berlin, Germany)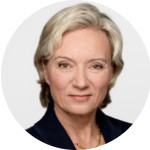 Mariola Söhngen was the co-founder PAION, as well as Managing Director and Chief Medical Officer until 2015, leading the initial regulatory approval process for their novel sedatives. She is now the CEO of Mologen, which has had recent successes like partnering with a world-leading cancer center and developing its novel HIV candidate as a combination therapy.
---
Dominique Costantini, CEO, OSE Immunotherapeutics (Paris, France)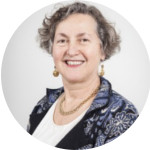 More powerful women inside OSE Immunotherapeutics: this recent Biotech is led by Dominique Costantini. She was the co-founder and CEO of its other half, OSE Pharma, leading its successful IPO on the Euronext Paris. Before that, she founded and led BioAlliance Pharma (now renamed Onxeo), which remains of the most successful French Biotechs at the commercial stage. We interviewed Costantini at BIO Europe last fall about her career and creating OSE Pharma.
---
Deborah O'Neil, Chief Scientific Officer and CEO, Novabiotics (Aberdeen, UK)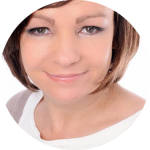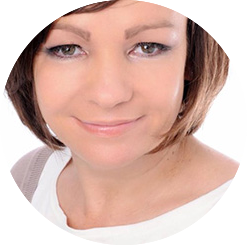 After a successful career in academic research, Deborah O'Neil took her experience of antimicrobials and founded Novabiotics. Since 2004, the Biotech raised €22M and brought 4 candidates to clinical development, including much-needed innovations to counter the microbial resistance crisis. In addition to her leadership role at Novabiotics, she is also Editor of the European Biopharmaceutical Review (which, coincidentally, just published an open letter calling for more gender diversity in Biopharma), as well as a board member of the Scottish Life Sciences Association.
---
 Emmanuelle Charpentier, Director, Max Planck Institute for Infection Biology (Berlin, Germany)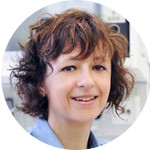 Emmanuelle Charpentier is easily one of the most well-known researchers in the world. She has won several high-profile prizes as the co-discoverer of CRISPR, may have a Nobel sooner or later, and is Europe's representative in the revolutionary gene editing technique. Her intellectual property is the basis of CRISPR Therapeutics, which has raised over €200M in private financing, as well as research in companies like Evolva and Bayer. Since 2015, she has been the director of the  Max Planck Institute for Infection Biology. 
---
Denise Scots-Knight, CEO, Mereo BioPharma (London, UK)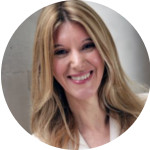 After working at life science companies like Scientific Generics (now Sagentia), Denise Scots-Knight turned to finance. She worked at the Rothschild Asset Management, headed the Biotech investment at Nomura and led Phase4 Partners. As an investor, she became part of boards of several Biotechs, such as the very successful Nabriva (Austria). But her most influential role is as founder and CEO of Mereo BioPharma, which is quite an interesting example of innovation in Biotech.
---
Isabelle de Cremoux, CEO, Seventure Partners (Paris, France)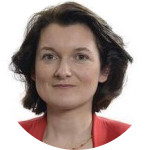 Isabelle de Cremoux is surely one of most recurrent names here at Labiotech, but with excellent reason. Not only is she the CEO of one of the most important VCs in European Biotech, she is behind the world's first Microbiome-focused venture fund, which attracted €160M from big names like Novartis and Danone. We interviewed her about the management of this fund back in May, and during the first edition of Labiotech Refresh she spoke about the growing importance of the Microbiome field.
---
Dolores Schendel, Chief Scientific Officer and CEO, Medigene (Munich, Germany)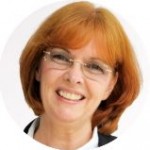 Dolores Schendel was a founder and Managing Director of Trianta Immunotherapies, a spin-off of her significant work at the Helmholtz Zentrum München. When Trianta was acquired by Medigene to boost their immuno-oncology programs, she joined the company as CSO and was involved in Medigene's rather successful financial dwellings. She became the Biotech's CEO in 2016.
---
Nathalie Moll, Secretary General, EuropaBio (Brussels, Belgium)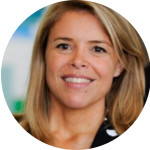 Nathalie Moll has been representing Biotech at the European level for over 6 years as Secretary General of EuropaBio, which has ranked as the most effective European Trade Association in Brussels. She has been bringing the work of the Biotech industry to the forefront with initiatives like the European Biotech Week (interview here).
---
Jane Dancer, Chief Business Officer, F-star (Cambridge, UK)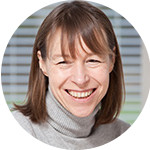 Jane Dancer began her career in the agrochemical industry but then jumped to the medical sector, working at companies like Cellzome and MedImmune (formerly Cambridge Antibody Technology). She's now in the management of F-star, a Biotech developing bi-specific antibodies. During BIO-Europe 2015, we interviewed her about F-star's unique platform.
---
Rafaèle Tordjman, Managing Partner, Sofinnova (Paris, France)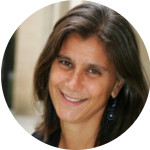 Rafaèle Tordjman has been a partner at France's largest VC, Sofinnova, for an impressive 16 years. After a successful career in medical research, she has found no less in the financial world. She has invested in and served on the board of biotechs like Ascendis and the super-successful DBV Technologies. She's also engaged with gender equality in Biotech, founding W.I.T.H to connect women in healthcare. We interviewed her during BIO-Europe 2016, where she explained that there's still a long way to go with gender diversity.
---
I hope this list of 15 women with influential careers in European Biotech gives you an inspirational view of what's going right in gender diversity in the industry, even if a lot of progress remains needed. 
What do you think of this list? Should we have added someone else? Comment below.
Image from Anton Watman / shutterstock.com