Covid-19 has been dominating the news for weeks on end, but what impact is the current pandemic having on biotech VC investments? Some key figures working in the field in Europe discussed their recent experiences, as well as advice for startups navigating this new funding challenge.
The coronavirus pandemic has impacted us all in ways that were impossible to predict just a few months ago. In addition to its health impact, the virus has had a crushing economic impact on some sectors. 
While it may not seem like a good time to be running a startup, the biotech and pharma industry is not faring as badly as other sectors. To begin with, there has been increased interest in investing in healthcare, because of Covid-19. 
"People who didn't care about healthcare now care about healthcare," Antoine Papiernik, Managing Partner at French life science VC firm Sofinnova Partners, told me. 
Traditionally, the uncertain returns associated with biotech investing has put off some investors, but Papiernik believes that is actually an asset at the moment.
"For companies that have a top line that melts, that is putting them in very short-term difficulty. This is not exactly the case for life sciences, because biotech companies don't make revenues on the top line for a very long period of time."
A tricky time for some
However, Papiernik and other experts agree that some biotech companies are facing difficulties at the moment. That is particularly true for companies that are midway through running clinical trials.
"A few companies may run the risk of not getting enough patients for their trials, but still have to cover the cost," explained Marcus Wieprecht, healthcare specialist and MD of equity research at Mainfirst bank in Frankfurt. "That can be the worst-case scenario where the costs are in the books, but the result or the trial is delayed, or the trial cannot be terminated or finalized."
While this has also impacted bigger biotechs and pharma, like Galapagos and Lilly, they have more money to draw on to cover the losses than smaller firms. This has meant that many smaller firms are looking for extra funds to get them to the next step in their clinical development plans.
Many VC firms are being more cautious and focusing their energies on supporting their current portfolio companies. But new VC firm, Jeito Capital, has found itself in a unique position after raising a €200M fund earlier this year: it has money to spend, but no portfolio companies to support. 
"What we propose at Jeito is to invest in companies, even those who have raised recently, and to be there as a kind of extension to bridge the gap," Rafaèle Tordjman, CEO and founder of Jeito, told me. "Not only with cash, but also with our team, to look at what they have now and to be a new set of eyes on their plans for the future."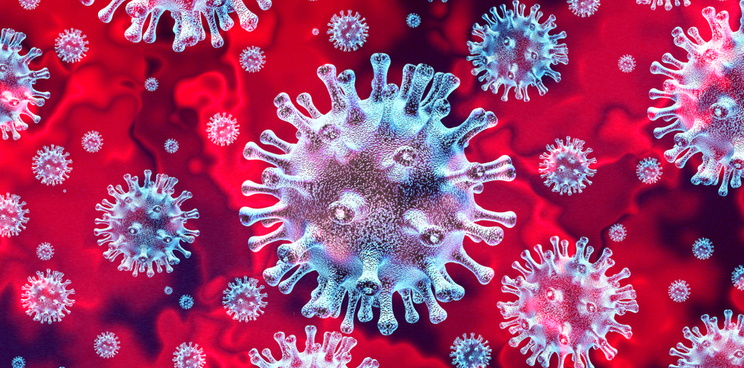 Delaying the start of new trials, while unfortunate, could actually help cash-strapped companies to survive by spending less of their budget over the next few months. Although it means they risk losing or postponing benefits such as R&D tax credits, or milestone payments from partners. 
Opportunity awaits
Although some investors are definitely being more cautious at the moment with Covid-19, many VCs still have money to spend, even if they are being pickier about how they spend it.
"This is a period where 'nice to have' won't fly," emphasized Papiernik. "We receive 1,000 deals and then we look at a lot and then, of course, we have got to get rid of most of them. You need to really focus on those deals that are 'must-have.'"
Sofinnova raised €333M last October in new life science funding. In recent weeks, the company has announced a number of new investments in European companies. These include leading the €6.4M series A for Swedish synbio company EnginZyme, investing €25M in Israeli medtech firm Pi-Cardia, and contributing €20M to three Italian biotechs via its Telethon fund, among others. 
Swiss VC BioMed Partners is also still investing after closing an €86M (CHF 100M) round in 2018. "We have a couple of candidates on the table and will definitely not close shop. But, we'll also be a bit more cautious ourselves, and will also look into the strategic needs of our other funds in terms of fund duration and reserve allocation, and do that very carefully," said Markus Hosang, General Partner at the firm.
As CEO of new UK accelerator StartCodon, Jason Mellad liaises with a lot of investors as well as startups. He agrees that investments are still being made, but says he has noticed a shift in topic focus. 
"Historically, there's been a lot of emphasis on therapeutics and particularly in oncology. And now with Covid-19, I see more interest in diagnostics and early detection as well as anti-infectives and telemedicine. So I think people are shifting the focus of what they think is an attractive investment, as opposed to not making investments."
The current situation also presents a potential opportunity for big pharma companies. They are seeing a temporary drop in the sales of some prescription drugs, or travel vaccines, due to most people staying at home and self-isolating. But these companies are likely to benefit both from sales of Covid-19 related products, such as Roche's diagnostic tests, and from the caution of other investors about investing in new biotech startups. 
"I would expect the big guys to wait and see, and jump in before somebody else does it and probably pick these names up at attractive valuations," suggested Wieprecht.
While some companies have adopted a 'wait and see' strategy, others have openly acknowledged the possible benefits of the current situation, such as J&J CFO Michael Wolk, who told the Wall Street Journal there could be good opportunities for pharma in the coming months.   
To spin-out, or not to spin-out?
For academics thinking of starting a biotech company, the current global situation is potentially daunting. 
"My advice to entrepreneurs is 'are you sure that what you have is really world-class, outstanding?' If you think it is, then go for it and insist on it," said Papiernik. "Those companies with the best technologies will be funded."
Mellad agrees, but urges potential companies to think carefully about their timings. "I know people are so keen to get up and running as quickly as possible. However, you have to adjust to the environment and the situation you are in. So I would recommend that there's a lot of work you can do before formally spinning out a company." 
He encourages entrepreneurs to do as much as possible before launching including engaging with possible investors, business planning, working out R&D strategy, and shoring up IP if they need to. 
But, if companies are at the stage where they have recently spun out, Mellad advises focus and careful financial planning. 
"You should bootstrap and be absolutely ruthless when it comes to doing the things that matter the most, the key experiments and mission-critical tasks. This is an opportunity to become even more focused on execution," he emphasized.
Future predictions after Covid-19
Many VC investors that are still investing raised funds before the Covid-19 pandemic began. 
"Of course, an important question going forward will be whether it will be easier or more difficult to raise new funds as a venture investor," commented Hosang.
"In the recent past, we've seen that many of the investors moved out of biotech because it's too difficult in their eyes, too risky and too long-term… Will those come back because they see how important medical progress is? Or will they still stay away because of other situations?"
There may be some positive impact of Covid-19 on future healthcare policy and innovation in terms of better pandemic preparedness and more focus on anti-infectives and diagnostics. However, there will undoubtedly be a negative global economic impact from the crisis, at least in the short term. 
Financial experts seem to be hedging their bets at the moment and hoping that things will return to normal before the end of the year, but it is hard to be certain how bad the situation will become. 
"My feeling is that we already have a recession. The question is how long will it take? Will it slip into a depression?" says Wieprecht. "I would say I am cautiously optimistic now that we can avoid a massive depression. On the other hand, I don't think we have seen the worst yet. It will probably get a bit worse before it starts getting better."
---
Images from A. Slynko and Shutterstock