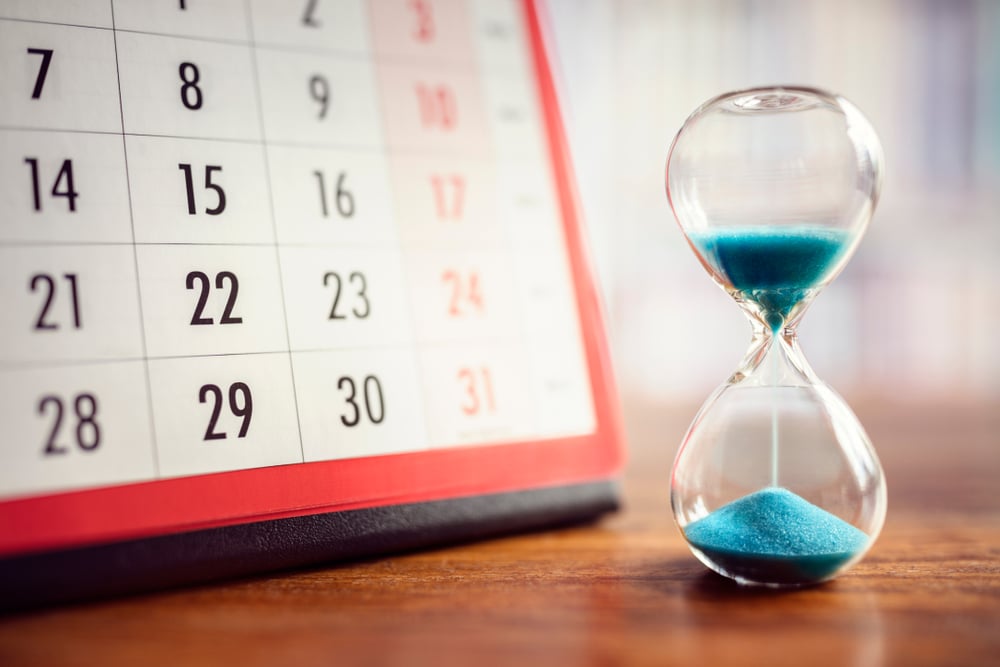 Here at Labiotech.eu we often coordinate coverage based on special events. Sometimes, that's conferences and shows, but we also cover health awareness days, weeks, or months, as well.
There are lots of awareness events associated with these special awareness anniversaries, raising much-needed funds for charities tackling the diseases and conditions. We didn't include such events, as there are just so many of them globally.
However, if there is a condition or disease awareness day we have missed, please do send along the details and we will be happy to include it here. We have also included biotech-related awareness such as Clinical Trials Day and World RNA Day. Similarly, if we've missed one of those, we're happy to add it.
Clearly, May is the big month for awareness while, understandably, January and December are light on awareness, as is August.
January
17 Cervical Cancer Prevention Week UK
February
Reynaud's Awareness Month
2 Lung Leavin' Day (mesothelioma awareness) US
7 Tinnitus Awareness Week UK
11 International Day of Women and Girls in Science
14 International Epilepsy Day
22 World Encephalitis Day
28 Eating Disorders Awareness Week
March
Ovarian Cancer Awareness Month
Deep Vein Thrombosis Awareness Month
Brain Tumour Awareness Month UK
Brain Injury Awareness Month US
National Colorectal Cancer Awareness Month US
3 Endometriosis Awareness Week UK
4 International HPV Awareness Day (IHAD) 2023
14 Healthcare Science Week
21 World Down Syndrome Day
25 FND (functional neurological disorders) Awareness Day
April
Bowel Cancer Awareness Month
IBS (irritable bowel syndrome) Awareness Month
Parkinson's Awareness Month
10 Parkinson's Awareness Week
13 World Sarcoidosis Awareness Day
22 World PI (primary immunodeficiencies) Day
24 World Immunisation/Immunization Week
May
Hepatitis Awareness Month
Cystic Fibrosis Awareness Month
Hepatitis Awareness Month
Brain Cancer Awareness Month
Celiac Disease Awareness Month
Arthritis Awareness Month
National Asthma and Allergy Awareness Month
Celiac Disease Awareness Month
National Osteoporosis Awareness and Prevention Month
National Stroke Awareness Month
National Allergy and Asthma Awareness Month
National Cystic Fibrosis Awareness Month
National Digestive Diseases Awareness Month
Melanoma/Skin Cancer Detection & Prevention Month
National Lyme Disease Awareness Month
National Osteoporosis Awareness and Prevention Month
National Toxic Encephalopathy and Chemical Injury Awareness Month
National Tuberous Sclerosis Awareness Month
Necrotizing Fasciitis Awareness Month
Syringomyelia Awareness Month
Women's Health Care Month
Mental Health Awareness Month
Arthritis Awareness Month
Bladder Cancer Awareness Month
EDS Awareness Month (Ehlers-Danlos syndrome)
Fungal Infection Awareness Month
Fibromyalgia Education and Awareness Month
Borderline Personality Disorder Awareness Month
Skin Cancer Awareness Month
Huntington's Disease Awareness Month
MCS (Multiple Chemical Sensitivity) Awareness Month
1 National Infertility Survival Day US
2 International Scurvy Awareness Day
2 Anaphylaxis Awareness Week
2 Viral Meningitis Awareness Week
2 Dystonia Awareness Week
5 Sleep Apnea Awareness Day
6 Childhood Stroke Awareness Day
7 World Ankylosing Spondylitis Day
7 Bladder Cancer Awareness Day
8 World Ovarian Cancer Day
8 National Amyloidosis Day
10 National Mental Health Awareness Week
11 Brain Injury Awareness Week
11 Huntington's Disease Awareness Week
11 M.E. (myalgic encephalomyelitis) Awareness Week
11 International Chronic Fatigue Syndrome Day
12 International Myalgic Encephalomyelitis Awareness Day
12 International Awareness Day for Chronic Immunological and Neurological Diseases
12 Fibromyalgia Awareness Day
13 Cornelia De Lange Syndrome Awareness Day
13 Spinal Cord Injury Awareness Day
15 Hyperemesis Gravidarum Awareness Day
15 International MPS (mucopolysaccharidosis) Awareness Day
15 Tourette's Awareness Month
16 Dementia Action/Awareness Week
16 Brain Injury Awareness Week UK
17 World Hypertension Day
17 Neurofibromatosis Awareness Day
18 World AIDS Vaccine Day
19 National Mechanical Dry Eye Day
19 World IBD (inflammatory bowel disease) Day
20 World Autoimmune Arthritis Day
22 National Epilepsy Week
22 World Preeclampsia Day
23 World Crohn's and Colitis Day
23 International Day to End Obstetric Fistula
23 Type 2 Diabetes Prevention Week
24 World Schizophrenia Awareness Day
26 Melanoma BRAF Awareness Day
28 International Day of Action on Women's Health
29 World Digestive Health Day
29 National Hydroxyapatite Day
30 World Multiple Sclerosis Day
31 National Senior Health and Fitness Day
31 Necrotizing Fasciitis Awareness Day
June
Myasthenia gravis awareness month
Alzheimer's and brain awareness month
Antiphospholipid Antibody Syndrome Awareness Month
Cancer from the Sun Month
Child Vision Awareness Month
National Aphasia Awareness Month US
National Congenital Cytomegalovirus Awareness Month US
National Osteoporosis Month
National PTSD Awareness Month
National Scleroderma Awareness Month
National Scoliosis Awareness Month
World Infertility Awareness Month
1 World Hypoparathyroidism Day
7 World Heart Rhythm Week
7 Tourettes Awareness Day
9 TM (Transverse Myelitis) Awareness Day
11 Scleroderma Awareness Week
16 Rare Chromosome Disorder Awareness Day
18 Wobbly Week (nystagmus awareness)
19 World Sickle Cell Awareness Day
20 International Nystagmus Day
21 Global MND Awareness Day
27 National PTSD Awareness Day US
July
Hemochromatosis Screening And Awareness Month
International Group B Strep Awareness Month
International Women with Alopecia Month
Juvenile Arthritis Awareness Month
National Cleft and Craniofacial Awareness and Prevention Month
3 National Childhood Obesity Week US
3 National Transplant Week US
16 D.R.E.S.S. Syndrome Day (drug reaction with eosinophilia and systemic symptoms) US
22 National Fragile X Awareness Day (Fragile X Syndrome)
25 National Schizophrenia Awareness Day UK
26 Hepatitis Awareness Week
August
Children's Eye Health and Safety Month
Gastroparesis Awareness Month
National Immunization Awareness Month US
Psoriasis Awareness Month US
Spinal Muscular Atrophy Awareness Month
3 Cloves Syndrome Awareness Day
15 Cavernoma Awareness Day
18 World Breast Cancer Research Day
September
Blood Cancer Awareness Month
Childhood Cancer Awareness Month
Gynecologic Cancer Awareness Month
Leukemia and Lymphoma Awareness Month
National Atrial Fibrillation Awareness Month US
National Childhood Obesity Month US
National Cholesterol Education Month US
National Food Safety Education Month US
National ITP (immune thrombocytopenic purpura) Awareness Month US
National Peripheral Artery Disease Awareness Month US
National Sickle Cell Awareness Month US
Ovarian Cancer Awareness Month
Polycystic Ovarian Syndrome Awareness Month
Prostate Cancer Awareness Month
Reye's Syndrome Awareness Month
Vascular Disease Awareness Month
4 Migraine Awareness Week
7 World Duchenne Awareness Day
9 International Fetal Alcohol Spectrum Disorders Awareness Day
12 Rheumatoid Arthritis Awareness Week
12 National Eczema Week UK
12 Orchid Male Cancer Awareness Week UK
13 National Celiac Disease Awareness Day
13-19 Orchid Male Cancer Awareness Week
15 National Tackle Kids Cancer Day US
16 Usher Syndrome Awareness Day
18 World Mitochondrial Disease Awareness Week
18 National HIV/AIDS and Aging Awareness Day US
18 Malnutrition Awareness Week
18 National Eye Health Week
19 Aortic Dissection Awareness Day
20 Raspberry Cavernoma Awareness Day UK
21 National Opioid Awareness Day US
23 National AFM (acute flaccid myelitis) Day US
23 Teal Talk Day (ovarian cancer awareness)
25 National Psychotherapy Day
25 International Ataxia Awareness Day
26 Mesothelioma Awareness Day
27 National Women's Health And Fitness Day
October
Breast Cancer Awareness Month UK
National Cholesterol Month UK
Pituitary Awareness Month UK
Blindness Awareness Month
Down Syndrome Awareness Month
National Critical Illness Awareness Month US
National Liver Awareness Month US
National Pregnancy and Infant Loss Awareness Month
National Spina Bifida Awareness Month
CMT Awareness Month (Charcot-Marie-Tooth)
Prenatal-onset GBS Disease Recognition Month
Rett Syndrome Awareness Month
1-7 Mental Illness Awareness Week
2 National Child Health Day US
3 Metastatic Breast cancer awareness day and national herpes awareness day (US)
6 World Cerebral Palsy Day
7 Trigeminal Neuralgia Awareness Day US
9 Baby Loss Awareness Week
9 Dyspraxia Awareness Week UK
10 World Mental Health Day
10 Hemophilia Awareness Week
11 National Peyronie's Disease Awareness Day US
12 Bone and Joint Health National Action Week
13 Metastatic Breast Cancer Awareness Day
13 National Herpes Awareness Day US
15 International Infection Prevention Week
16 World Allergy Awareness Day
19 World Pediatric Bone and Joint Day
19 SUDEP (Sudden Unexpected Death in Epilepsy) Action Day
20 World Osteoporosis Day
21 Global Iodine Deficiency Disorders Prevention Day
29 International Brain Tumor Awareness Week
November
Pulmonary Disease Awareness Month
Diabetic Eye Disease Month
National Stomach Cancer Awareness Month US
Mouth Cancer Action Month UK
Pancreatic Cancer Awareness Month UK
Lung Cancer Awareness Month UK
National Diabetes Month US
C. difficile Awareness Month
9  Microtia Awareness Day
10 World Immunization day
10 World Science Day for Peace and Development
17 World Pancreatic Cancer Day
18 World Antibiotic Awareness Week
20 Universal Children's Day
December
1-7 Crohn's and Colitis Awareness Week US
3 International Day of Persons with Disabilities
27 International Day of Epidemic Preparedness