Originally projected to be on the market by 2020, excitement about the contact lens to measure glucose levels from Novartis and Google has waned. Why?
In 2016, smart wearables growth was steady but a recent study predicts that the market will pick up this year introducing innovative products to the consumer market: according to CCS Insight, the market for wearables will reach $25B by 2019 as there is an increased demand for specialized health-assistive technologies.
Currently, wearable technologies are commonly considered to be things such as smart watches, fitness bands and even VR/AR headsets. But, manufacturers will start branching out further to look at ways of assisting patients with particular medical needs. The smart contact lens is one of the most anticipated medical IoT (Internet of Things) technologies.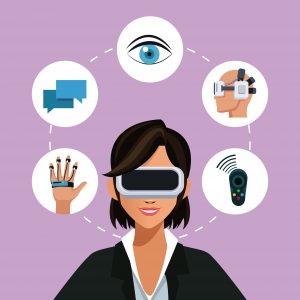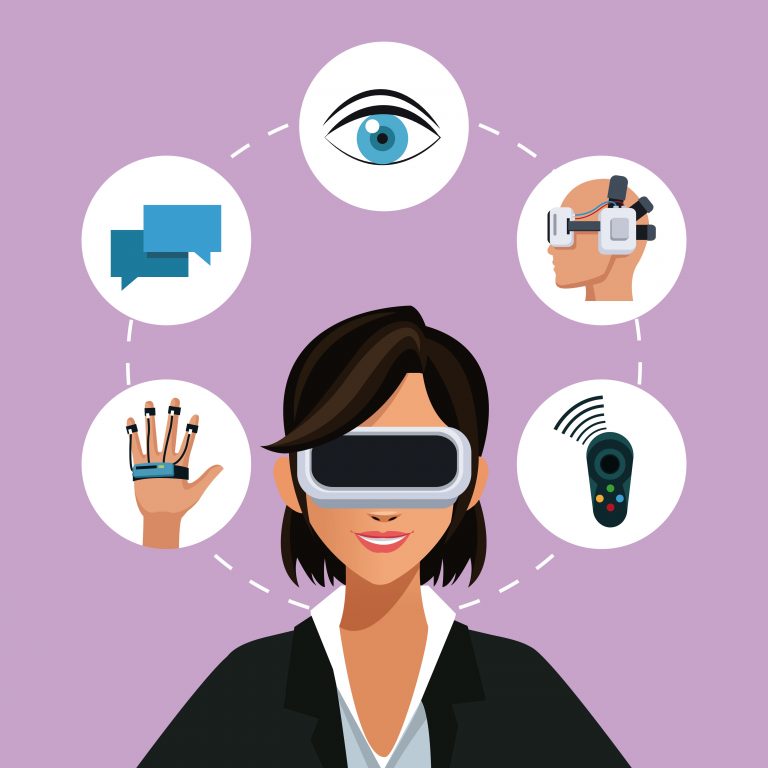 Pharmaceutical giant Novartis teamed up with Google to build this revolutionary device that promises to help patients with diabetes by measuring their glucose levels as well as assisting those with eye problems. The smart contact lens will look like a regular contact lens, but it comes with a sensor that can track the blood sugar level of the user non-invasively through their tears and correct vision in a new innovative way.
It was in 2014 that the two companies announced their plans to develop a high-tech contact lens with specific medical benefits. Novartis' Alcon eye-care division inked a license and has commercialized the 'smart lens' technology that was initially designed by Google X. The Swiss pharmaceutical company did seek regulatory approval of the wearable, but it seems to have since met technical difficulties, all but halting its progress.
How does it work?
The lens contains a tiny and ultra slim microchip that is embedded in one of its thin concave sides. Through its equally tiny antenna, it will send data about the glucose measurements from the user's tears to his or her paired smartphone via installed software. Initially, developers were also considering adding LED lighting that could help warn users when their glucose levels dropped below certain thresholds. However, they abandoned the idea, as the arsenic composition of the LED could prove dangerous.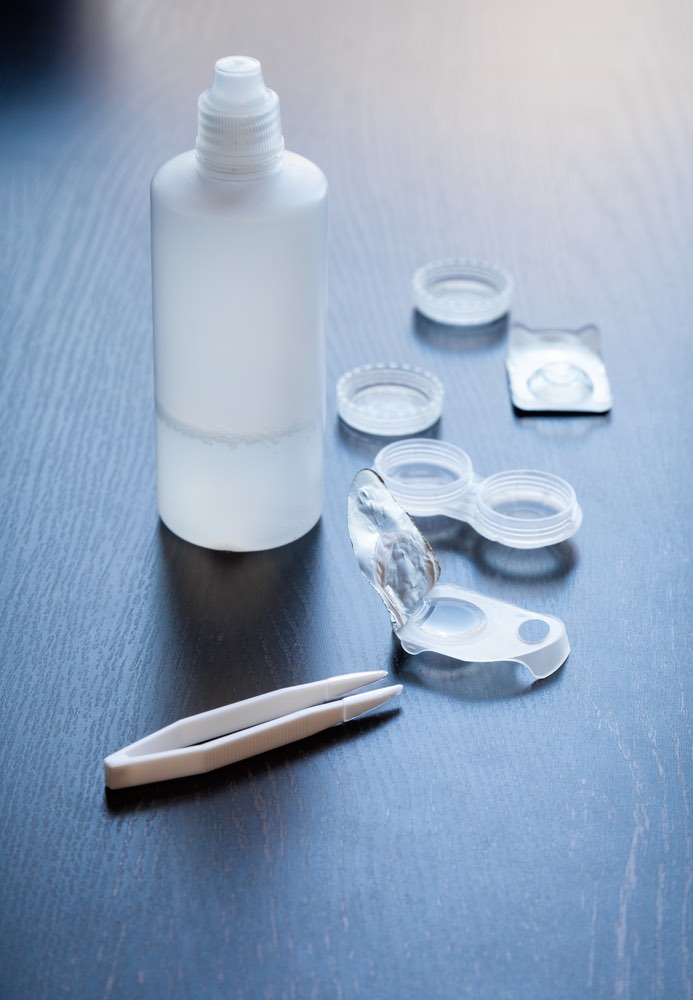 If successfully built, the lens would offer an easier and more comprehensive way of monitoring the glucose levels of diabetics compared to the current techniques, which include drawing blood from the finger of the patient.
The technology has the potential to lower the cost of managing chronic diseases and to encourage people to get involved in managing their health digitally. While everything seems to be in place, Novartis recently announced they were backing off from their announced 2016 goal in terms of testing the lens on humans.
"It is too early to say when exactly human clinical trials for these lenses will begin," said a spokeswoman. "This is a very technically complex process and both sides are learning as we go along. We will provide updates at the appropriate time."
Though in 2014 Novartis Chief Executive Joe Jimenez said he hoped to see it on the market in 5 years, he revised his statement to project that the contact lens would be on track to begin testing in 2016.
So, what seems to be the problem?
A STAT investigation earlier last year revealed that the contact lens has been dismissed by many researchers and even by the experts inside Novartis and Google as "technically infeasible": tears have proved not as reliable in measuring glucose levels in humans compared to extracting blood.
An expert in non-invasive glucose technologies, former CSO of J&J's LifeScan John Smith mentioned that efforts to measure blood sugar through saliva, sweat, and tears have failed for decades. He called the diabetes-assistive contacts lens, "faith-based science"; further, he says it cannot produce glucose readings and is prone to be impacted by external variables such as the surrounding environment, temperature and humidity.
Competitors are now taking advantage of Novartis and Google's contact lens issues to work on their own smart eye wearables. EPGLMed, for example, is working with Google's rival, Apple, to develop its own.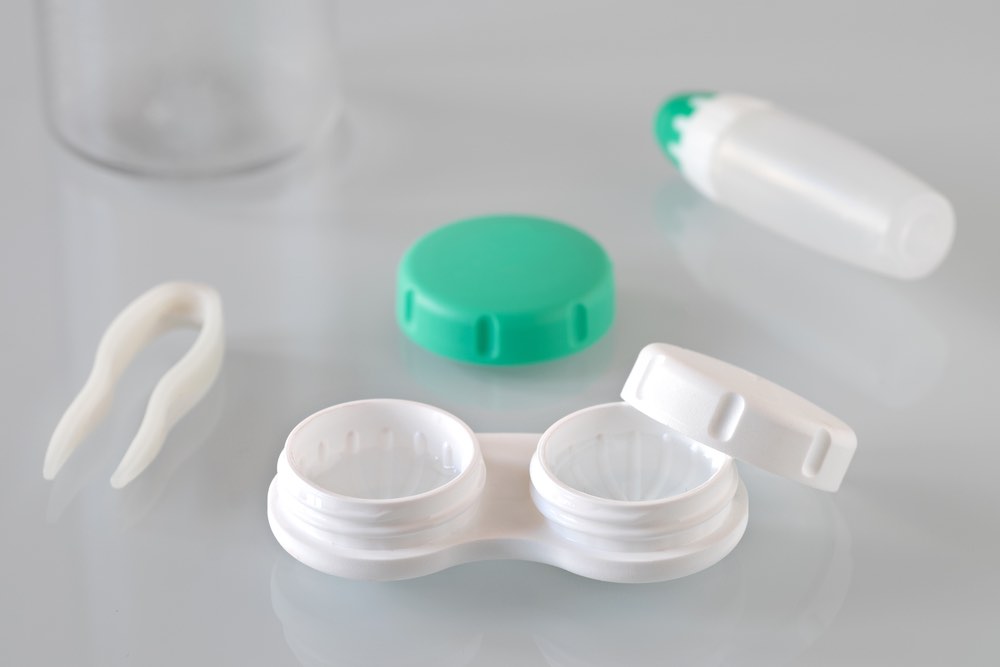 The medical supply company also announced its intentions to produce a smart contact lens accompanied by compatible apps for iOS devices that projects augmented reality images. Apple is reportedly preparing its smartphones, including the iPhone 7, for this technology with wireless technology following the introduction of new EarPods and removal of the headphone jack. This upgrade will make things easier for third-party tech producers to create smart wearables for iPhones.
However, unlike the lens produced by Novartis, the technology from EPGLMed and Apple doesn't promise any medical assistance: it only offers entertainment functions. So, despite increasing competition, Novartis' contact lens remains unique for its promise to measure blood sugar via the eye. If the science made it possible, this avenue would be an efficient way for patients to monitor their health without having to extract blood themselves via the tips of their fingers.
Since the Novartis-Google partnership in 2014, Alcon's sales have hit hard times. Though the revenue slump forced a change in leadership as Mike Ball took over the division, investment in innovative projects like the lens was unaffected.
"Advancing innovation such as the smart lens technology is a key part of Alcon's growth strategy," the spokeswoman said. "The 'smart lens' technology has the potential to transform eye care and further enhance our pipeline (…) in the contact lens and intraocular lens space." Although trial dates for the lens remain up in the air, the project still seems to be moving forward! There may yet be another needle-free treatment for diabetes.
---
Written by Jennifer Birch
---
Images from Valeri Potapova, Africa Studio, Dmitry Naumov, Jemastock, Tatiana Kochkina /Shutterstock