Six years ago, his three-year-old daughter was diagnosed with type 1 diabetes. This led Milos Kozak, a software developer from Prague, to join the DIY diabetes community. 
"After the diagnosis, I started to look for some solutions because I was really disappointed by the technology available on the market for diabetes," Kozak told me. 
That's how he became a developer of Nightscout, a piece of open-source DIY hardware and software to 'hack' glucose monitors, intercepting the signal and sending the data over the internet rather than to a device that had to be within a few meters. Like Kozak, the creators were parents of a child with type 1 diabetes. Nightscout allowed them, for the first time, to keep track of the sugar levels of their children remotely and in real time. 
Since then, under the motto #WeAreNotWaiting, DIYers around the world have developed more and more sophisticated tools that allow them to take control of their treatment. After glucose sensors, they moved on to hacking and controlling insulin. 
Kozak himself moved on to develop Android APS, an algorithm that automatically adjusts the amount of insulin a person needs to maintain optimal blood sugar levels — this is known as 'looping' among DIYers. The software runs on any android smartphone, communicating with the sensor and pump via Bluetooth. The whole system works as an artificial pancreas that can react to blood sugar levels much like a healthy pancreas would.   
Rather than a significantly better control of their sugar levels, most DIYers agree that the main benefit of this technology is that it makes their lives much easier. "For us, the biggest improvement is automation. It means we don't need to spend so much time taking care of our daughter's diabetes. We can now sleep at night," explained Kozak. In total, he's spent thousands of hours developing this software — which he does on the side of his full-time job.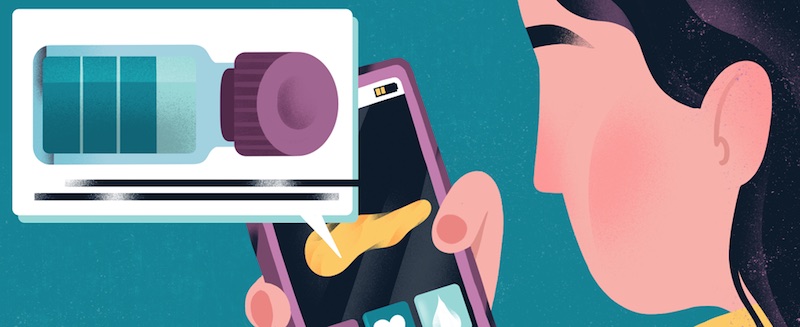 The people behind this technology are not just enthusiasts. They are professional hardware and software engineers that dedicate their free time to the cause. And the efforts of developers like Kozak have made an impact on the diabetes industry. When the movement started, there were no commercial devices that could be linked to smartphones or that could automate the treatment, even in part, to reduce decision-making.
Since then, Dexcom, a manufacturer of continuous glucose monitors, launched an app that, similarly to Nightscout, was able to send blood sugar data to smartphones over the internet. Insulin pumps have started including remote control options; Medtronic launched the first commercial, partly-automated pump in 2017 in the US and about a year later in Europe. 
"The DIY movement has certainly shown the industry what people with diabetes actually want," said Andrew Slowey, an engineer based in Cambridge who's been looping for over three years now. "We want choice, we want open connectivity, we want open standards." 
Commercial technologies, however, are still years behind what the DIY diabetes community has achieved. Insulin pumps are a black box; the user does not know why it's doing what it does, and cannot change the settings to adapt them to changing needs.
"For example, yesterday was really, really hot in the UK, so my insulin sensitivity went absolutely through the roof. I was bumping along, going almost hypoglycemic most of the day," said Slowey. "I could use my Android APS system to temporarily change the settings… within an hour everything was fixed. With Medtronic, I wouldn't get a choice."
People in the DIY diabetes community are advocating for the industry to make devices that use open protocols and can connect to multiple different sensors and pumps independently from the manufacturer. "At the moment, the tools that they're giving to us assume that we're all the same. Well, we're not," said Slowey. "What we really need is a system with standardized open protocols that all manufacturers use so you can select the devices you want to build the system that works for you, as the person living with the condition."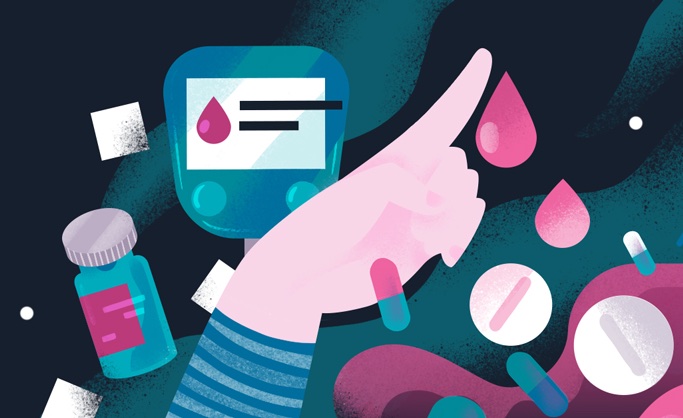 It seems some are starting to listen. Medtronic announced its next-generation pumps will use open protocols. However, it might take a while until open standards and interoperability become the norm. "I think it will be a long time before we reach a stage where commercial algorithms reach the same level of development," said Lesley Jordan, Senior Technology Access Specialist at JDRF, a charity that funds research into type 1 diabetes.
While JDRF does not endorse the use of DIY technology, its contact with the DIY diabetes community has prompted the charity to run initiatives pushing for open protocols in the diabetes industry.
One of the reasons the DIY diabetes community is so far ahead is that it's not constricted by following an official regulatory process, something that can take months. "The DIY community is basically a global development team working on the software, tweaking and updating it all the time. Every few weeks there's an upgrade," Jordan told me.
However, the fact that these systems are not approved by regulatory bodies such as the EMA or the FDA is a cause of concern. It means that users are running the algorithms at their own risk. "You're using an unregulated program to operate commercial devices that are provided by health services," explained Jordan. "There's a risk that it's unsafe because it hasn't been through the regulatory process. There's a risk in that there's no commercial support if something goes wrong. There's also the risk that you're breaching the terms of the warranty of your equipment, so there might be a problem with getting that fixed under warranty."
DIYers, however, don't seem to find those risks a huge concern. "I don't think there's a very big risk at all," said Alasdair Maclay, who started looping in 2016. "Most of us are very risk-averse. We don't want to use something that could kill us. I think there's a bigger danger to people who are handed an insulin syringe."
On the side of his job at a trust in Oxford, Maclay runs events dedicated to educating health professionals about DIY technology for type 1 diabetes. "Healthcare professionals are either the biggest support or the biggest block to this technology," Maclay told me. "They are certainly more informed now than they used to be. I know several healthcare professionals who use it. I've helped them start using this and they wouldn't give it away."
However, while doctors can and should discuss DIY options with patients that have decided to use them, they are not allowed to recommend them. "There's a very fine line for healthcare professionals because if they talk about it positively, it could be seen almost as if they are prescribing it," explained Maclay. 
Through education and word of mouth, the number of people using DIY technology has grown from around a couple dozens when it started about five years ago to several thousand today. Over time, there has been a significant improvement in the documentation available to people wanting to use DIY technology, with instructions written in lay terms by more experienced users. 
Some systems, like Android APS, also include a series of steps that need to be cleared before the user is allowed to access all its more complex features — a learning process that takes about six weeks. This is allowing people without an engineering background to access the technology and use it safely. 
Overall, the DIY diabetes community is very open and willing to help each other. The more experienced users regularly answer the questions of new members on online forums. And when someone finds a bug, the developers look into it – something that is not so easy with commercial technology.
In 2016, Pete Schwamb, developer of DIY diabetes systems, set out to reverse engineer a sensor and pump system called Omnipod. The goal was to allow his daughter to use an insulin pump during her gymnastics classes. In the process, he found a bug in the communications protocol that had never been picked up by the company. "That is what happens when the software is hidden away and never gets seen by anybody," said Slowey.
While the industry starts catching up, the DIY community is perfecting its algorithms, making them work with all sorts of different sensors and pumps to give people with type 1 diabetes a choice. "What I learned over the years is that not everyone is using the software the way we design it," reflected Kozak. "The biggest challenge for me now is to make it bulletproof for new users."
In the next version of the Android APS software, Kozak will be including a new feature that can react automatically to the patient's location. "For example, the system can detect if the child is at school and set the school profile. When the child is back, it can automatically change it back to the home profile."
All in all, Kozak hopes that in the future, he will no longer need to keep developing this software as the industry realizes that people want real-life solutions, and as research brings us closer to a treatment that can actually stop the progression of type 1 diabetes. "It won't happen in the short term, but I hope that in the next 10 to 20 years, smart people will come up with a solution to really heal diabetes."