The study of the human microbiome — the microorganisms living in our body — is a very young field of research that is making big promises to treat all sorts of human diseases.
As we get close to the approval of the first treatment based on microbiome science, it's important to be aware of the main challenges that need to be addressed to make this field succeed in the long term.
During a panel at the BIO-Europe conference in Copenhagen earlier this month, several experts got together to discuss the microbiome field. Here is what they identified as the biggest hurdles the field has to face in order to unlock its full potential.
1. Getting the right data
The human microbiome comprises billions of strains of bacteria, fungi, viruses, and other microorganisms. Most of the research to date focuses on the microbes living in our gut, but different organisms live in different parts of the body and have unique roles in each place. One of the big challenges in microbiome science is collecting the right information out of the microbiome, which is essential to make sense of how they influence our health.
"Data is conflicting and mapping of bacteria is not sufficiently precise," said Mike Romanos, CEO of Microbiotica. His company, which earlier this year entered a huge deal with Genentech, focuses on analyzing massive amounts of data to find out the role the gut microbiome plays in inflammatory bowel disease, cancer and Clostridium difficile infections.
Romanos pointed out that many of the techniques used to characterize bacteria are not precise enough. Most are able to identify different species, but he believes different strains of the same species can have very different effects on our health.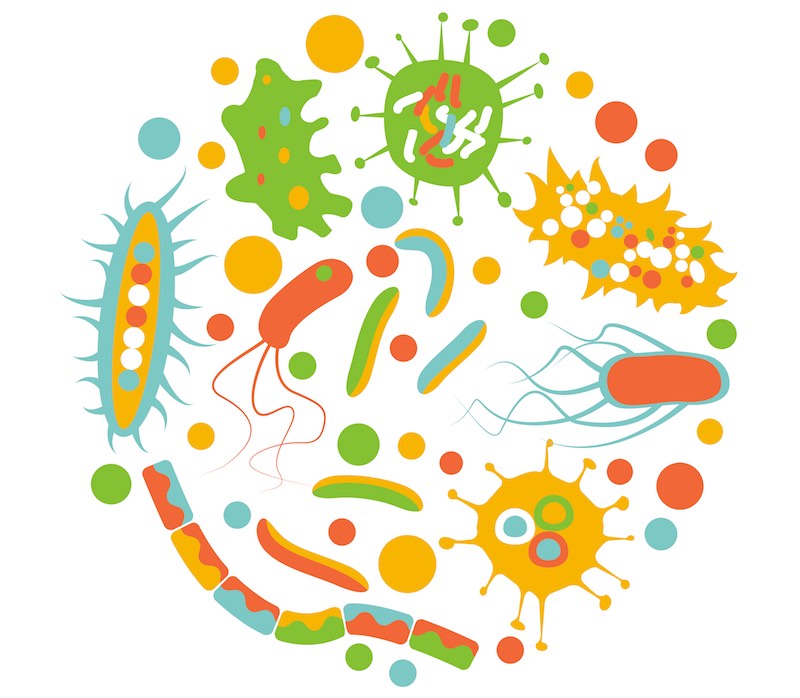 An additional challenge is that many of the functions of specific bacteria in the microbiome can be shared with other unrelated species or strains. "You might find a combination of 10 bacteria linked to the disease and just one of them could have 5 equivalents," said Romanos.
The solution? "Don't be shy and spend what's necessary to do precise metagenomic studies," said Isabelle de Cremoux, CEO of Seventure Partners — the first investor firm to launch a fund dedicated exclusively to microbiome companies.
In a recent report issued by Seventure, de Cremoux highlighted that it's important not to forget about microbes that are present in lower numbers within the human microbiome. Although it's easier to get data on the most common strains, the key players in a particular condition might be hidden among less common species.
2. Making sense of the data
Microbiome studies yield vast amounts of data with huge variability. As there are so many factors that influence the microbiome, it is especially difficult to find those changes in the microbiome composition that actually cause a particular disease. Because of this variability, many studies in the field are inconsistent and yield contradictory results.
In particular, the big challenge here is to associate specific microbial genes, strains or groups of microbes to a specific function.
To account for this variability, de Cremoux noted that the 'snap-shot' approach, where the microbiome is studied at a single point in time poses big limitations. Studying the microbiome over time can give a better picture of the natural variability of the microbiome and how it reacts to external factors, such as changes in diet or the intake of antibiotics.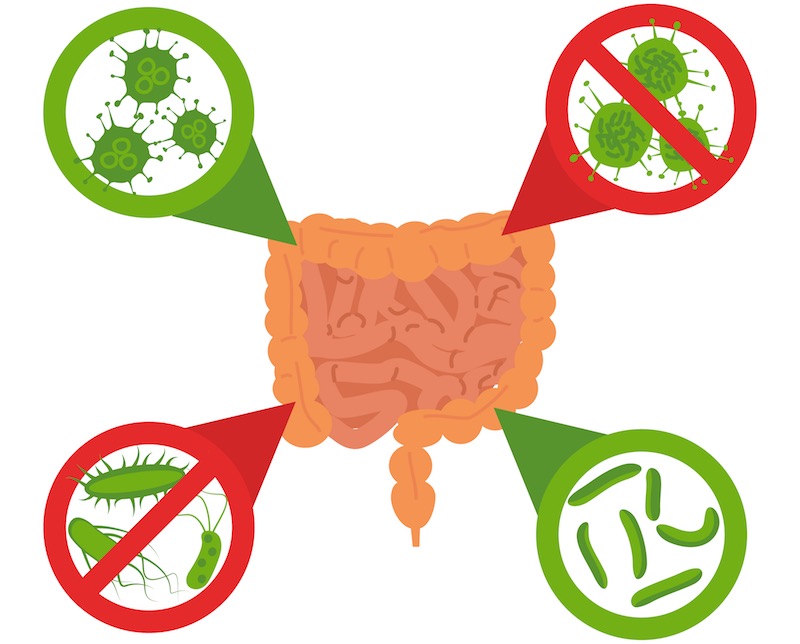 "The challenge is to study what is considered normal to create an accurate reference point. Studying healthy interactions of the microbiome is as complex as studying microbiome interactions in disease," said Per Falk, CSO of Ferring Pharmaceuticals — the Swiss pharma that earlier this year acquired Rebiotix, the most advanced company in the microbiome space.
New advances in artificial intelligence might provide the computing power necessary to deal with the amounts of data needed in order to accurately filter out natural variability and pinpoint those elements of the microbiome linked to a particular disease. Recently, Microsoft entered the microbiome field through a partnership with the British company Eagle Genomics, which seeks to use big data approaches to study the microbiome.
3. Selecting the right type of treatment
There are multiple ways we can target the microbiome. The oldest microbiome treatment is fecal microbiota transplantation (FMT), which is known to have been used in China thousands of years ago before recently being taken up by modern medicine. Although FMT is not approved, physicians have been allowed to perform it in cases of C. difficile gut infections where the patients did not respond to antibiotics.
FMT was a trailblazer, but an issue with it is that the composition of the transplant can have a lot of variability, depending on the donor and their condition when the sample is taken.
New types of treatments have appeared in the last few years. The most popular is live bacterial therapeutics, where a single strain is given to the patient, but some question it. For one, many studies have failed to prove that live bacteria actually engraft and stay in the gut after being ingested. Some believe it's too simple.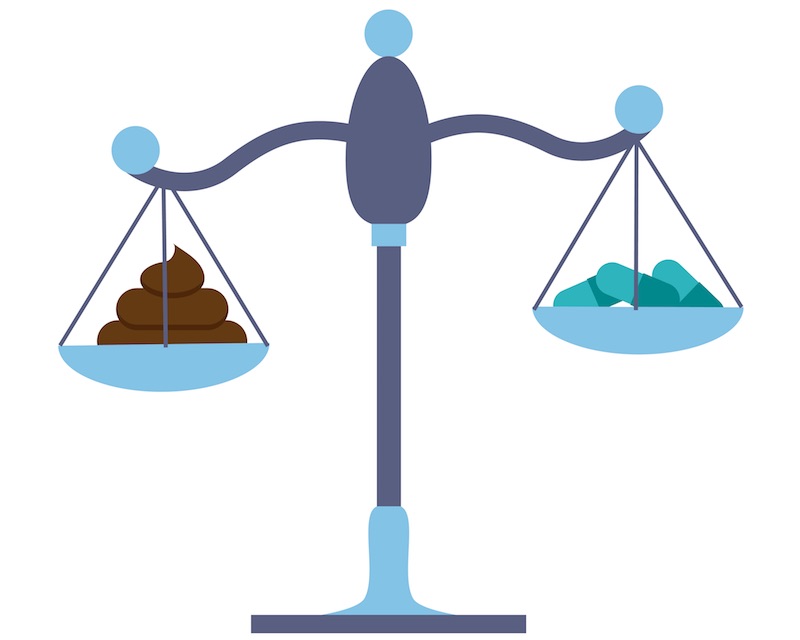 "It would be very naive to think that one bacteria or one species is going to do the job. We're talking here about billions of members of this microbiome, it's unlikely that we will end up having only one bacteria involved. We need to develop products which actually cover the whole spectrum of the microbiome in terms of diversity," said Mohamad Mohty, Professor of Hematology at the Saint-Antoine Hospital in Paris and co-founder of MaaT Pharma. This French company is developing a therapy with a defined composition of hundreds of bacterial species. It is being tested in patients with acute myeloid leukemia with the aim of restoring a healthy microbiome after strong courses of chemo and antibiotics.
Other therapies in sight are drugs that target bacteria and the deletion of specific strains. Some are using the human microbiome as a drug discovery platform to find new therapeutic molecules among those secreted by our gut bacteria. It is difficult to tell which one will be more successful, and it might depend on the specific disease that is targeted.
When choosing which type of treatment to choose, de Cremoux advises "thinking only about a single organism is like thinking of the whole biotech industry as only gene therapy. It restricts your view far from the real opportunities."
4. Funding the science
The microbiome is a new field of study. There are still many unknowns and there is no product yet on the market. Finding investors willing to contribute to such a high-risk venture can be particularly challenging.
Recently, though, the potential of the field has started to attract interest. Seventure launched the world's first investment fund dedicated to the microbiome in 2014, having invested in multiple companies including MaaT Pharma, Enterome, Targedys, and Eligo Biosciences. In the US, Flagship Pioneering has also been making more and more investments in the microbiome space over the past years.
A key factor to funding microbiome developments is the interest of pharma. At first, they seemed reluctant. "I tried to introduce the microbiome to AstraZeneca, to Novo Nordisk, there was no fit," said Falk, who ended taking part in the first acquisition of a microbiome company when Ferring bought Rebiotix.
Besides Ferring, some big names are starting to want in. In recent years we've seen big deals signed in this space, including Pfizer and Second Genome, BMS and Enterome, J&J and Vedanta, and Genentech and Microbiotica. As microbiome therapies progress through the clinic, we can expect more investors and big pharma to be willing to invest in this promising field.
5. Taking the technology to market
In order to commercialize a microbiome therapy, there are several aspects that developers have to consider, including manufacturing, patent protection and regulatory approval.
"A big challenge with live bacterial products is that manufacture is complex and expensive, depending on how many bacteria you have, so the cost to take it to the clinic is high," said Romanos. Still, the cost is expected to be lower to that of cell therapies, which have managed to successfully enter the market.
In terms of intellectual property, the microbiome patent landscape is growing exponentially both in Europe and the US. To patent a live therapy, it's necessary to consider its precise composition and the level of detail needed to ensure protection, for example whether the bacteria are defined at the species or the strain level. It's also necessary to establish a reference culture deposit. The challenge here is to ensure the composition is protected while having the broadest claims possible.
"The advice to any new biotech going forwards is to ensure they access strong patent attorneys, consider the difference between US and European patent laws and plan to build robust patent estates for composition of matter, uses, formulations, manufacturing, novel combinations… This strategy will ensure a robust freedom to operate and enhance the chances of commercial success," concluded de Cremoux in Seventure's microbiome report.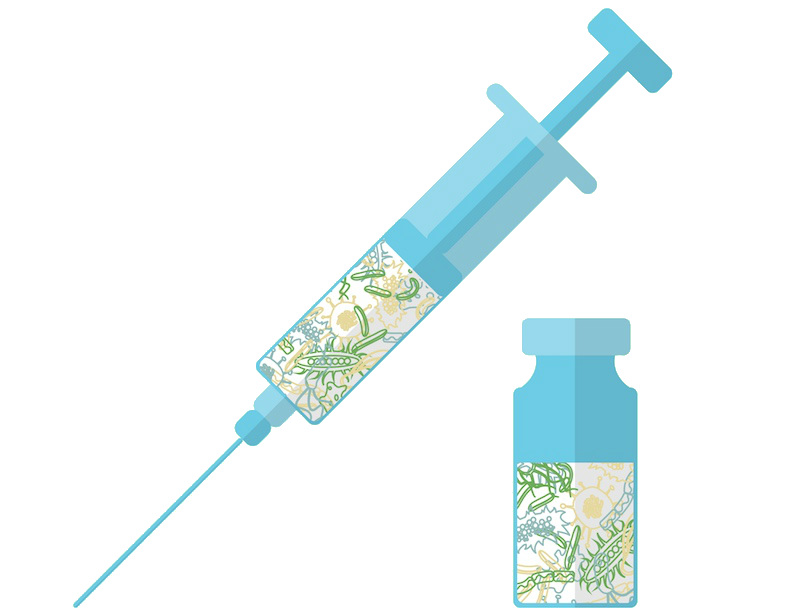 The challenge with regulatory approval is that microbiome treatments are a new concept for the authorities, as no treatment has been approved yet and the path that these technologies need to follow is not fully established. This might lead regulators to be over cautious.
Choosing the right indication can make a difference when seeking approval. "Regulators are willing to compromise in high need areas. Oncology has great potential, so do C. difficile infections," said Falk, pointing out that the FDA has been working closely with companies like Seres Therapeutics, which is running a Phase III trial in C. difficile infections.
As regulators become more familiar with the microbiome, the landscape might become more favorable for biotechs in the field. "Once you get first approval then the whole field is going to move," said Mohty.
Can we overcome these challenges?
As we get near the first approval of a microbiome therapy, the question of whether these challenges can be solved is pressing. However, these hurdles are not rare, especially for a field that is so young. And the growing number of companies in the field just increases the likeliness that some of them will be able to get therapies that work to the market.
"There are particular challenges in the microbiome, but other modalities have had them as well. I don't think it's something new, look at antibodies, it took 20 years. Look at RNAi, gene therapy, etc." said Romanos.
The consensus seems to be that the challenges can be overcome, and the potential prizes could certainly be worth the effort. 
---
Images via Shutterstock