Among the rarest forms of cancers, sarcomas develop in the bones and connective tissues that support structures in the body like blood vessels, nerves and joints. This year, around 13,400 new cases of soft tissue sarcomas are estimated to be diagnosed in the U.S. alone, according to the American Cancer Society. As July marks Sarcoma Awareness Month, let us take a look at why sarcomas are hard to treat and how recent advancements in research could tackle current challenges.
These cancers are said to form when bone and soft tissue cells have mutations in the DNA – for reasons, as with other kinds of cancers, that are yet to be understood – which causes the cells to develop into cancerous ones, proliferating in an unregulated manner. Eventually, these cells form a tumor, invading surrounding healthy tissues.
Why are sarcomas hard to treat?
Over the years, anticancer drugs like doxorubicin, halaven and imatinib, as well as radiotherapy, which can shrink the tumor, making it easier to remove prior to surgery, have been regarded as current standards of care for the treatment of sarcomas. But a breakthrough drug is still to be discovered.
This could partly be because sarcomas are particularly hard to treat, for four main reasons. Firstly, as there are over 80 subtypes of sarcoma, it is difficult to develop a treatment that can singularly address all these kinds of sarcomas. According to Ryan Davies, chief executive officer (CEO) of the U.S.-based immunotherapy company CancerVAX, it is challenging to develop a one-size-fits-all approach to treatment.
Secondly, as they are relatively rarer forms of cancers, making up 1% of all adult cancers and 15% of pediatric cancers, they are quite hard to treat. This is because, like with most rare diseases, there is often a lack of knowledge as well as available data with regard to the prevalence of sarcomas, making it tougher to convince pharmaceutical companies to spend on research and clinical trials that would have much smaller cohorts of patients. While the U.S. Food and Drug Administration (FDA) came up with the orphan drug designation for the speedier authorization of drugs for rare diseases to combat these issues, only around 5% of rare diseases currently have treatments.
Moreover, sarcomas are able to metastasize and spread to other parts of the body even after the primary tumor has been treated. As sarcomas are usually locally aggressive, some tend to reappear in the same region, while others develop in new places.
Davies also explained that sarcomas often present with nonspecific symptoms. This makes them hard to detect, which can lead to a delay in diagnosis. Although time is of the essence for quickly metastasizing forms of cancer, for those like Ewing sarcoma, which can mimic other kinds of cancers, diagnosis is not easy. Imaging tests like ultrasounds and magnetic resonance imaging (MRI) are not always accurate, and most often, the best bet is to conduct a biopsy.
Recent breakthrough in Ewing sarcoma research: unveiling LINGO1 as a promising drug target
To widen treatment options for the treatment of Ewing sarcoma, CancerVAX is developing a drug that can kill the tumor. Ewing sarcoma is often associated with cancers that begin in the leg bones, spine and pelvis, and typically affect children and adolescents. Considered to be very rare, it affects one in a million people, and accounts for around 1% of all childhood cancers.
Recently, the LINGO1 protein was discovered to be a biomarker as well as drug target for Ewing sarcoma. The protein acts as a gateway protein, which is capable of being bound to targeted drugs to destroy cancer cells. CancerVAX's immunotherapy approach aims to harness LINGO1's drug target potential to address the disease, as the protein is present on the surface of more than 90% of Ewing sarcoma tumors. The company is developing chimeric antigen receptors (CAR) T cells and bispecific antibodies that are designed to target LINGO1, using immune cells and tumor cells that have been taken from patients with Ewing sarcoma.
"Ewing sarcoma is a rare disease that primarily affects children and adolescents. Because there have been no breakthroughs with new drugs and because the mortality rate is so high, the potential impact of CancerVAX's Ewing sarcoma treatment could be quite substantial in helping to save lives. Current therapies for Ewing sarcoma have reached a plateau over the last several decades, and there is an urgent need for improved outcomes. Approaches that target chemotherapy-resistant tumors, especially in the setting of metastatic and/or microscopic residual disease would be revolutionary," said Davies.
Collaborating with researchers at University of California, Los Angeles (UCLA), CancerVAX's Ewing sarcoma program is making progress, having created seven monoclonal antibody candidates, out of which six have been fully humanized and established to have targeting affinity for the LINGO1 protein. The company is looking to further advance in preclinical studies, and investigate the drug candidates' safety and efficacy in 2024. "We are hopeful that this will inform our research allowing us to begin discussions with the FDA for clinical trials," said Davies.
"CancerVAX is very encouraged with the progress we've made in developing sarcoma drug candidates. We believe in collaborations and hope that our research can inform additional drug development efforts of our own and with other companies," said Davies. "We are leveraging other sarcoma research that has been done and hope that our research can inform others in the future."
FDA clears sarcoma therapies
Another company that is making strides in Ewing sarcoma treatment is clinical-stage biopharma Sumitomo Pharma Oncology, headquartered in Cambridge, Massachusetts. Currently in phase 1 trials, the company recently announced that its drug candidate TP-1287 was granted orphan drug designation by the U.S. FDA.
TP-1287 is an orally administered CDK9 inhibitor that has been found to downregulate the transcription of specific genes. As a prodrug of CDK9 kinase inhibitor alvocidib, it is hydrolyzed to yield alvocidib, which then binds to CDK9 to hinder phosphorylation from occurring. This leads to the reduction of messenger RNA (mRNA) in genes like c-MYC and myeloid cell leukemia-1 (MCL-1) and transcription is hindered, resulting in apoptosis – which is a type of programmed cell death.
The candidate was previously granted rare pediatric disease designation from the FDA. This is a title given to those drugs that treat life-threatening manifestations that affect patients from birth to 18 years old.
Meanwhile, California-based genome writing company Replay's partnership with The University of Texas MD Anderson Cancer Center (MD Anderson), which gave rise to the oncology-focused company Syena, has developed an engineered cell therapy for the treatment of synovial sarcoma and myxoid/round cell liposarcoma – both affecting limbs. The cell therapy NY-ESO-1 TCR/IL-15 NK comprises cord blood-derived natural killer cells that can express an affinity-enhanced T-cell receptor (TCR) targeted against the NY-ESO-1 cancer-associated antigen. As this antigen is highly immunogenic and is expressed on numerous cancer cell types, it makes it a promising immunotherapy target.
The FDA issued a 'safe to proceed' letter for the company's Investigational New Drug (IND) application for NY-ESO-1 TCR/IL-15 NK last month. The company is looking to investigate the effectiveness of the drug in a phase 1/1b study where the drug will be administered following chemotherapy in patients. The clinical trial, which will begin later this year, will enroll 44 patients with sarcoma.
As biotechs step up their therapeutic research, like London-based clinical-stage company Avacta, which received orphan drug status for its chemotherapy drug doxorubicin AVA6000 for soft tissue sarcoma last year, treatment options are expanding. And the fact that the hard-to-diagnose disease is both fast-metastasizing and deadly, demands all the more research into drug development.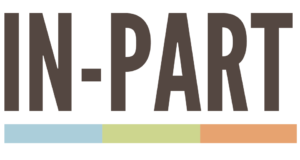 New technologies related to sarcoma research