In this first of a series of articles, we address questions about business models that prospective biotech founders may have.
What's my business model? Who do I partner with? How do I scale up? These are typical strategic questions a young biotech will regularly face as it evolves from its initial seed stage through its Series A, B and C funding rounds. To start, we'll focus on a typical "platform" biotech in the biopharma sector whose protected intellectual property (IP) can be applied to a wide range of pharmaceutical R&D projects.
We will illustrate these concepts with examples from both protein therapeutics and targeted drug delivery. Similar principles apply for platforms that engineer molecular-level interventions, as in computational drug discovery, gene therapy, RNA therapeutics, and stem cells, as well as platforms that unlock new insights into disease pathophysiology or novel drug targets.
Pure Play Models
Broadly speaking, a founder could adopt any one of three pure play business models:
Technology Partnering: licensing your platform and provide related services to a biopharma who in turn uses your help to create, develop and commercialize pharmaceutical products.
Asset Creation & Out-Licensing: using your platform to initially create your own proprietary "pharmaceutical assets" — that is, candidate drug molecules in the case of protein therapeutics, prototype formulated dosage forms in the case of targeted drug delivery. Once the relevant scientific proof-of-concept for each asset has been demonstrated, that asset is then exclusively licensed outright to a biopharma who in turn develops it into a product for regulatory approval and subsequent marketing.
Product Development & Commercialisation: creating your own pharmaceutical assets and then subsequently develop and commercialize them. When adopting either the second or third approach, you have the option, on a project-by-project basis, to conduct a joint effort with a large biopharma, small biotech or academic partner.
We will first describe each model and consider the context in which it might make sense and then describe how many established biotechs in practice operate a hybrid of the above approaches.
Technology Partnering
Once your technology has evolved sufficiently to reliably contribute to pharmaceutical R&D projects, you can generate immediate and significant income by licensing your platform and providing related services to the projects of more well-funded biopharmas. If you have limited financial resources or a low-risk appetite, this is your best option for getting started.
This is also the fastest route to validating your platform with both the investor and biopharma communities — an initial technology partnering deal with a well-known biopharma early in your company's life will immeasurably enhance your credibility and bargaining power. For example, Confo Therapeutics was spun out of academia in 2015 and signed its first two technology partnering deals with Lundbeck and Roche respectively in 2017.
In technology partnering, your partner absorbs all the financial risk — your upfront technology licensing fee, fee-for-service revenue and near-term preclinical milestone payments are earned irrespective of whether the project eventually results in an approved pharmaceutical product. And while your partner will own any pharmaceutical assets and marketing authorizations that emerge from the project, you can typically earn small single-digit royalties on future sales of the marketed products.
Asset Creation & Out-Licensing
You invest your own funds up-front to create proprietary pharmaceutical assets for exclusive licensing to larger biopharmas. The latter then become fully responsible for completing later-stage clinical trials, manufacturing scale-up, regulatory approval and commercialisation. A good example is Alligator Bioscience's deal with Johnson & Johnson Innovation for ADC-1013.
A key advantage of out-licensing compared to technology partnering is the higher return on investment if successful. Once each asset is out-licensed, you will reap a hefty upfront fee, substantial milestone payments on completing specified clinical stages and regulatory approval, and significant double-digit royalties on future product sales. Furthermore, you leverage your partner's late-stage development and commercial expertise, while transferring the cost and risk for these much more expensive stages to that partner. With appropriately negotiated deal terms, the upfront fee alone can recover most of your initial cash outlay for the asset, and the milestone payments can ensure a small positive return even if the subsequent commercial performance is not to expectations.
In situations where many competing technologies purportedly achieve the same technical outcomes as your platform, creating your own pharmaceutical assets may be essential to differentiate yourself in a crowded arena. For example, in targeted drug delivery you might apply your technology to an off-patent active pharmaceutical ingredient (API) to demonstrate superior performance compared to existing medicines.
For example, Medherant, which was spun out of academia in 2015, has focused its initial efforts on creating pharmaceutical assets for the transdermal application of the well-known APIs ibuprofen and methyl salicylate. Similarly, in protein therapeutics, you could apply your technology to an established drug target that had already been clinically validated. While these scenarios generate a lower standalone financial return compared to novel applications, you may need successful projects of this type to support fundraising and attract more lucrative partnering opportunities on novel applications.
On the downside, this path takes more time, costs more money and exposes you to a much greater risk of financial loss compared to technology partnering. In this example, you also need significant expertise in disease biology and pharmacological screening among other areas that many biotechs with protein therapeutic or targeted drug delivery technology lack. You can add these capabilities via in-house investment, external contract research organisations (CROs) or company acquistions.
Alternatively, to avoid the financial burden of the aforementioned options, you could collaborate and co-create with another biotech or pharma having complementary capabilities. Hence you could pursue asset creation & out-licensing on your own, or as a joint effort with a partner where both sides share the cost and risk while contributing complementary capabilities. For example, the UK-based biotechs Kymab and Heptares are collaborating to co-discover new cancer therapeutics using their complementary technologies.
Product Development & Commercialisation
With your own pharmaceutical asset, you could complete the late-stage development work and gain the regulatory authorisations to commercialise the product worldwide yourself, instead of handing it over to another party. With substantial investor backing or a well-established revenue stream from a sizeable portfolio of historical technology partnering and asset out-licensing deals, this route could be attractive since the total financial return is hugely greater if successful.
Of course the financial burden and risk exposure is also hugely greater! And you may lack the necessary expertise for late-stage clinical development, manufacturing scale-up, regulatory approval, payer reimbursement negotiations, commercial brand management and sales promotion. So most biotechs taking this approach will mitigate the financial exposure and expertise gaps with strategic alliances for co-development and co-marketing—for example, the alliance between Galapagos and Gilead to co-develop and co-promote filgotinib.
Hybrid Approaches and Corporate Evolution
Most young biotechs start with either the technology partnering or the asset creation & out-licensing approach. The former generates revenue faster with lower financial risk. With higher investor funding and a greater risk appetite, the latter generates a much better return if successful, and it might be essential in a very competitive situation where you initially have to demonstrate technological superiority with your own pharmaceutical assets.
An increasing number of research-stage companies operate a hybrid business model that combines both these two approaches. For example, Intec Pharma offers partnerships to apply their drug delivery platform while in parallel developing their own pharmaceutical assets by applying their platform to established medicines such as the carbidopa and levodopa combination for Parkinson's disease. Once you become more established, successful and well-funded by adopting either the first or second approach, you might want to gradually transition over time to the Product Development & Commercialisation model, as giants Ablynx, Genmab and MorphoSys have done.
---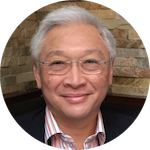 Robert Thong consults and writes on bioscience business strategy and collaborations, specialising in small-to-mid-sized biotechs, technology platform companies and R&D service providers. The 2nd edition of his book Biopharma R&D Partnerships will be published in April 2018.

---
Images via poramet panjaroen, NaughtyNut / shutterstock.com