Everything you need to know about CAR-T, a revolutionary cell therapy for cancer.
You might have heard of CAR-T cell therapy as a "miracle cure" for cancer. The approval of Novartis' Kymriah, the first CAR-T therapy, made headlines in August as it was the first gene-edited cell therapy for cancer to make it to the market. The approval of Gilead and Kite Pharma's CAR-T therapy Yescarta followed this week, leading the way for many other versions that are expected to arrive on the market in coming years to treat different types of cancer, with better efficacy and safety, and lower prices.
Companies like Juno Therapeutics, Cellectis, Celyad, Bluebird bio, and Celgene are already working on it and the number of clinical trials testing the technology is booming. In the next decade, CAR-T cells are expected to change how cancer is treated and start turning it into a much more manageable diagnosis.
But, exactly, what is CAR-T? How does it work? Can it really cure cancer? Does it have side effects? How much does it cost? You'll find all the answers in this great infographic by Etienne Raimondeau. [Click here for the HQ version]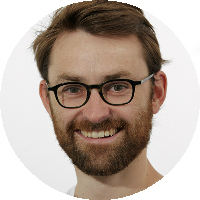 ---
Etienne Raimondeau just completed his PhD in Biochemistry & Structural Biology at EMBL. When not pipetting, he enjoys communicating science through illustrations! You can find more of his work here.
---