Our mission, since we started Labiotech.eu, has been to empower biotech ecosystems to better cure, feed and fuel the world.
In our team, we all believe biotech is an industry that has an enormous impact on making the world a better place (I can't actually think of any more impactful industry). Bill Gates recently told Wired that if he were a teenager today, he would be "hacking biology to change the world in some big way," We are convinced too!
Having access to information is essential for biotech companies to know who is doing what, which are the fastest-growing biotechs, who to partner with, where to build an office, where to find investors, etc. Also, making the industry more accessible to the non-specialist is driving investment, curiosity, policy makers, among others.
The problem we are solving is related to the lack of biotech information in Europe. Local players exist, such as biotechs finance (France), transkript (Germany), nordic life science (Scandinavia) and many more, but all of them lack of an European overview. On the other hand, a few European publications also exist, such as MedNous or European Biotechnology, but those are mainly subscription models that limit access to information. On a global scale, biotech information is not at the digital level it should be.
That's why we're building the new generation of biotech media. By bringing a modern user experience and free access to high-quality biotech content, we're enabling anyone to be informed about the biotech industry, in Europe for now.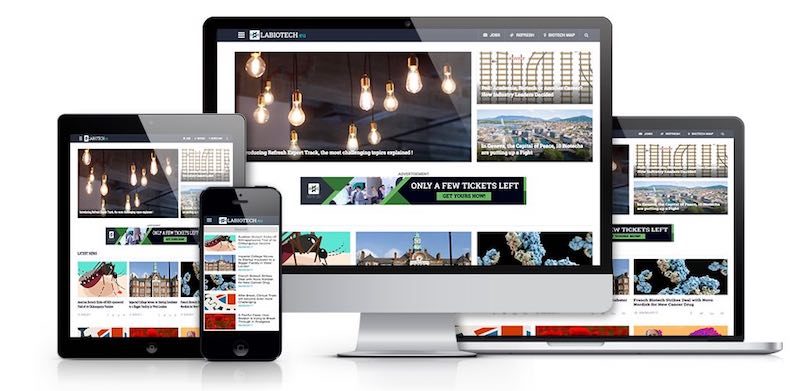 In less than 3 years, we've grown to be the largest digital media for biotech in Europe with over 75000 monthly readers, over 70 customers including some of the biggest life science brands out there, and we are a dynamic team of 14. Feel free to read more about our achievements and about our values.
Our goal is to build on top of what we already achieved and to be the biggest biotech media worldwide in the next 3 to 5 years. In short, we want to be the reference media for biotech in the world, the "TechCrunch for biotech".
We're convinced that Biotech has an extraordinary potential and a good access to information, especially in Europe, is an essential building block to unlock it. We believe Labiotech.eu has and is going to have a strong impact on the biotech ecosystems. That is why we exist!
---
What do you think? Do you agree with our vision? Would love to hear from you 😉