We love partnering with cool people and companies—in return, we get to be in the middle of the action, get our name out there, and bring you all the very best of the events we attend. One of our favorite partnerships is with EBD Group, which are running BIO-Europe. Here's why we love partnering with them.
BIO-Europe and BIO-Europe Spring are the biggest and best biotech conferences in Europe. More than 2,500 participants attend each event and participate inmore than 14,500 partnering meetings. This is where this conference excels: its partnering platform (which is now finally optimized for mobile, 10 years after the iPhone came out).
We were the partners for the first time in 2018 and are, of course, signing again to do even more. In addition to visibility, we will organize our Refresh Meetup inside BIO-Europe Spring and make it even better than in Amsterdam. This will (objectively) be the best content at the whole event, so keep an eye out on our Meetup page to see what's coming up. 😉 
What's it like to work with EBD?
They are really awesome! And it's not just me saying this—it's our entire team. They are open to new ideas, very friendly, and have a great sense of humor. They organize great events and are always professional. Most importantly, their events are always fun and provide amazing networking opportunities. They bring together great people from the industry for a mix of professional and laid-back events.
Highlight of the last BIO-Europe in Copenhagen:
Startup slams, and we get to be involved! Through our partnership with J&J last year, we helped to attract startups to compete, including the winner, SunRegen Healthcare. 😉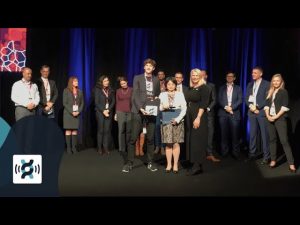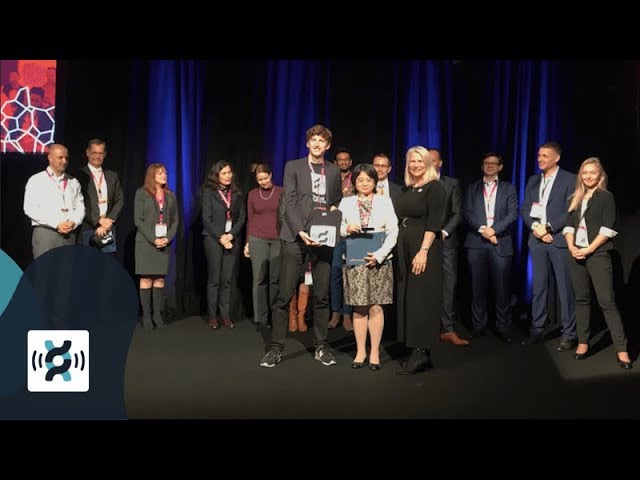 Awesome receptions where everyone can just relax and have fun. These are always a highlight, especially with all the delicious food and fancy drinks around.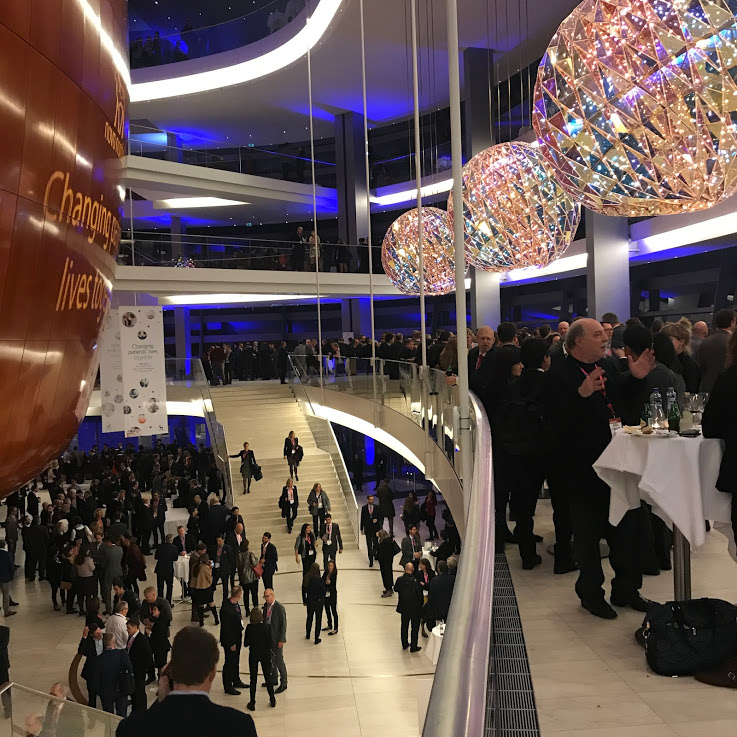 Alesssandro's precious energetic face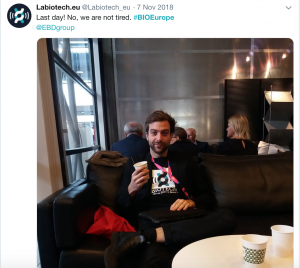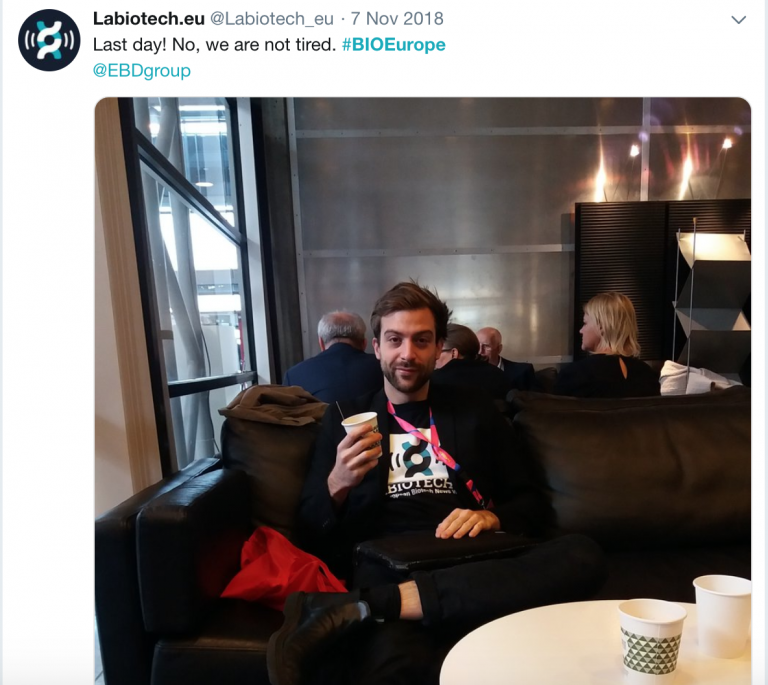 And you know the best part? Thanks to our partnership, we negotiated some free tickets for you to attend! Enter to win free tickets to BIO-Europe Spring, or if you're too rich, you can directly purchase tickets here.
P.S. If you're coming to Vienna, we would love to meet with you in person! Please spot the Labiotech T-shirts and say hi. See you there! 😉