Ablynx CEO Edwin Moses discusses the technology and strategy that has led its company to join the ranks of the biggest European biotechs.
Ablynx, based in Belgium, has just recently joined the European billion-euro biotech club with a market cap of €1.45Bn. With positive Phase III results for its lead compound and a $230M (€195M) IPO on the NASDAQ stock exchange in October, the company is getting ready to become a commercial company and establish itself as one of the leading European biotech. And unlike other big players, focused on traditional small molecules or antibodies, Ablynx is developing a novel technology from what might seem an unusual source: llamas.
Edwin Moses, CEO of Ablynx since 2006, has been steering the company towards what seems a very bright future. So I seized the chance to ask him about the strategy behind Ablynx' success and his views on the state of the European biotech space. Read on!
Ablynx develops unique drugs called "Nanobodies." What are they?
Our technology is based on the discovery, in Belgium over 20 years ago now, that the camelid group of animals – camels, llamas, alpacas – produce stable heavy-chain-only antibodies. We use that as our building blocks for drugs.
Nanobodies are very small compared to human antibodies, so they can penetrate tissue more effectively. They can survive very low pHs and also high temperatures. For example, we are able to nebulize them, which means putting the Nanobodies into a spray to deliver them directly into the lung.
Because they are simple molecules, you can manufacture them in microorganisms like E.coli or yeast. You don't have to use mammalian cells, which are quite expensive cell cultures. It's also quite straightforward to link them together: two, three, four, however many you like. The most complex molecule we've made so far is 7 Nanobodies linked together. In the clinic, there is a trimer of three identical Nanobodies with a potency between 6 and 7 thousand times higher than the monomer.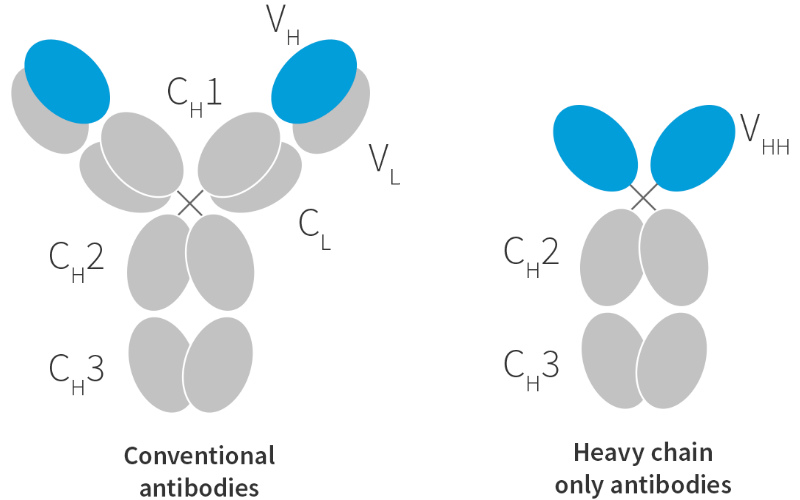 You are doing something quite rare in biotech, which is developing your lead candidate without the help of a bigger partner. Why?
Caplacizumab is not partnered because it targets a rare disease, acquired thrombotic thrombocytopenic purpura. The number of patients and doctors that need to be targeted are small enough that we'll be able to effectively commercialize the product with a relatively small group. Patients are also quite concentrated in reference centers, so you don't have to go to hundreds of hospitals to reach them.
We actually talked to potential partners to license the product in Europe and North America, but we realized very quickly that Ablynx had become a real expert in acquired TTP and we already know all the key clinical leaders. We would have to transfer all that knowledge to a partner anyway, so we decided to sell it ourselves in Europe and the US.
We hope to launch caplacizumab in the third quarter of next year, first of all in Germany. If all goes well, we expect to be selling it in the US in early 2019. We're currently estimating a market size of about €800M for the US, Europe and Japan combined. It's an ideal starting point for us to become a fully-integrated biopharmaceutical company.
Still, you're not yet selling any of your Nanobodies yet. How have you funded all the process without a partner?
The company has mostly been funded through equity. It's raised in excess of €550M on Euronext and Nasdaq in 2017. Also, we've already received over €450M from our partners in upfront payments and milestones.

What's your strategy for the rest of the pipeline then?
In our preclinical stage pipeline, many of our proprietary programs target niche indications. We expect to develop and commercialize those ourselves.
At the same time, there are very large indications in other disease areas where we don't have an in-depth knowledge. An example are inflammatory diseases, where we partnered with Sanofi a few months ago. They're bringing the disease expertise, and we're bringing the Nanobody platform.
Going forward, we will carry on with the hybrid model that we have now: building our proprietary pipeline, but also working in different disease areas outside of that, where partners can bring the expertise we don't have.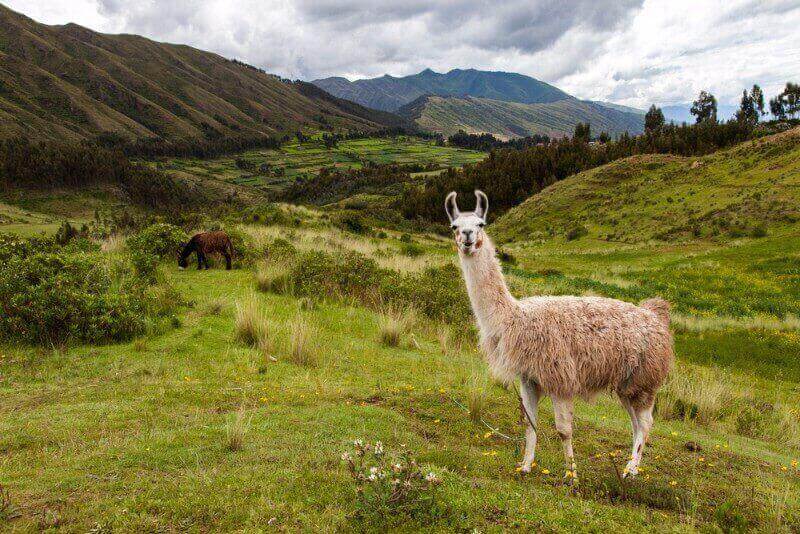 Some of the biggest biotechs in Europe like Genmab and MorphoSys focus on developing antibodies. How does Ablynx compare to these big players?
First of all, it's great to see a number of multibillion-euro European biotechs. I think it brings critical mass, and their success is beneficial to biotechnology in Europe. It's getting us closer to the American success, which has been proven over many years.
But one difference that stands out is that our lead product is wholly owned by us. We will be the first company to be selling the product ourselves. And that's an important strategic vision we've taken. By commercializing ourselves we retain control. The success of caplacizumab will be down to us, and there will not be a partner that we can blame if things go wrong.
Is it then your plan to grow bigger than these companies?
Well, we are all planning for success. We would all like to become sustainable pharmaceutical companies. I think we all look across the Atlantic at Amgen and Genentech, the major biopharmaceutical companies in the US. They're much larger companies, and they have been extremely successful. Their sustained success over many years is something that we here at Ablynx certainly aspire to.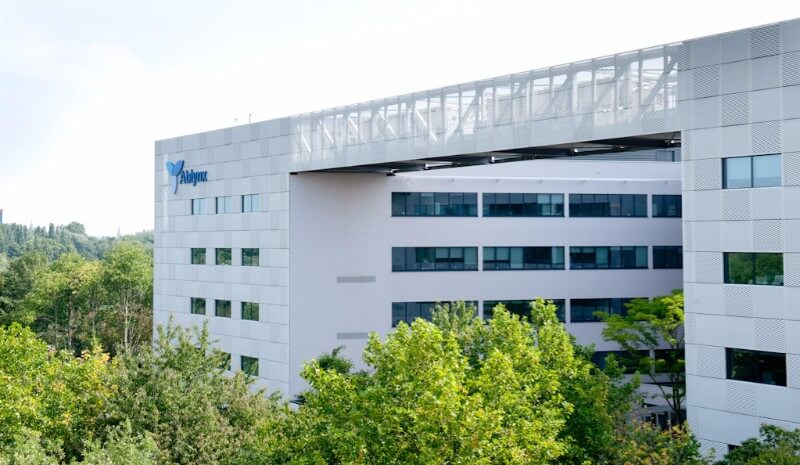 What would you say are the main challenges in Europe to grow as big as these American companies?
I think we've got a lot of advantages in Europe. We're in Belgium, and one of the big advantages for us is that Belgium is a small country that is very used to bringing in international people from around the world. We have 450 people of over 20 different nationalities, and that diversity of culture has a real positive benefit, in terms of thinking in different ways to come up with solutions to problems.

In Europe, we've dealt well so far with access to capital, by reaching out to very specialized and supportive investors in the US. But what we probably miss a little bit is the talent that exists in the United States, where they've had so many years of successful biotech companies, so many executives and scientists working in those companies. The talent pool in Europe is just not so large. It's natural. But the success of Genmab, Galapagos, Morphosys, and hopefully us, will increase the talent pool.
Do you think this situation is already changing, that we will at some point catch up with the US?
Absolutely. In the past it's been disappointing that companies have been acquired early, before they've been able to establish themselves as major, independent companies. But with the development of Genmab, Galapagos, MorphoSys, ourselves, Evotec, there are now a number of multi-million dollar biotechs out there in Europe. I think it's very helpful to have successful examples that the new, younger biotechs can point to, and get enthusiastic investors and enthusiastic employees that say: "We can really do that here in Europe as well."
How did you feel then when Actelion was acquired last year? Did you see it as good news, having such a big acquisition in Europe, or was it bad because we lost one of the few independent big biotechs?
I wouldn't describe it as good or bad, it depends on Actelion and its shareholders. In the short-term, it meant that money went back to investors, who had more money available to invest in companies like Ablynx.
Each company has to decide whether it has a vision that excites its investors and the people who work for it. If it doesn't have that vision, it becomes a target for acquisition. For us, the goal is to show our shareholders and stakeholders that the future of an independent Ablynx is extremely interesting, and has great potential.
Our business plan revolves around being a sustainable, independent business. That's also the vision that you need to offer to the people who work in the organization. They don't want to work in a large pharmaceutical organization where they're just a number. They want to work in a company where they can make a difference. Where when they go home after work, they know the future of Ablynx is affected positively by their contribution. That's much harder to feel in a very large organization.
---
Images via Ablynx; Harry Zimmerman /Shutterstock