The journey to create and grow a successful biotech startup is long and carries a high risk of failure. I decided to explore the main pitfalls that biotech entrepreneurs find and how to avoid them.
Biotech startups can bring solutions to some of the biggest problems in the world, making some bucks along the way. But few biotech startups make it to the finish line, a process that, unlike for a software startup, can easily take a decade before the company makes any profit.
Even the company with the most promising technology can end up failing because of many other factors external to the core science, such as finances, regulations, partnerships, manufacturing, scaling up, investor relations, and many others. And most importantly, these challenges can vary wildly from the early to mid and late stages until a biotechnological product makes it to the market.
For those starting a new company, these challenges may seem insurmountable, but they are not alone. Many others have been there before and we can learn from their experience. Most importantly, we can learn from their mistakes. So during a Refresh meetup at Bio Europe Amsterdam, I gathered a panel of biotech CEOs and founders at different stages of development to ask them how they have faced and overcome them.
1. Getting the word out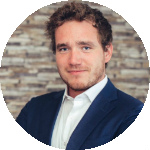 "I think the main challenge as a young startup is you're trying to develop your compound and raising funds but you're also educating the world of your presence," says Thomas de Vlaam, CEO of Amylon Therapeutics. He founded the company less than a year ago and has just started communicating to the world his goal of treating CNS disorders using RNA technology.
"That becomes a whole paradigm shift," says de Vlaam. "From having everyone around you believing 100% in what you are doing to going out into the public and facing a lot of new opinions and also a lot of skepticism."
Except for companies working on cancer and other well-known areas, in many cases the general public is not even aware of the problem that a biotech startup is trying to solve. And even when the problem is known, in the early stages of a startup the resources and data to back up the science behind the company are limited.
A young biotech startup therefore needs to work on the story from the very first moment in order to get experts, investors and even employees on board. "For me, it is not about what we have as much as about what we could be," says the Vlaam.
2. Building a dream team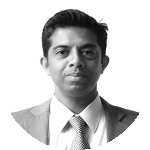 "I've made some shocking mistakes with hiring people, probably too much based on technical skill versus fit," says Ajan Reginald, CEO of Celixir. His company has been working for over eight years in the cell therapy space and is now in late development.
"You're always tempted by someone that has brilliant technical skills, and in the back of your mind you think actually I'm not really sure this person really is going to have the risk tolerance the ambiguity tolerance, he's going to play nice with the other super smart people. But you kind of go through it and then very quickly you realize oh my god this is a disaster."
Replacing someone that doesn't fit well in a company has a huge cost both in terms of money and time. Hiring the right people is one of the most important things to get right from the beginning. In addition, as the biotech startup grows and faces new challenges, the team and skills it needs can change radically. At first you might just need some scientists and technicians, but later you'll need people that can run clinical trials, scale up the manufacturing or deal with regulations. And the talent pool can be limited.
"If I had to do it all over again, I would start building the team on day 1, looking for the best people," adds de Vlaam. "Once you hit the point where you need them, that's too late."

3. Raising the cash
"There is a lot of capital in Europe, but people remember the failures, not the successes," says Ajan Reginald. "In an environment like Europe where we don't have a lot of success stories people tend to be more risk-averse."
As Reginald points out, the dynamics of risks can be different depending on where you are. While in Europe a good first round is €20M, in Boston that number is closer to $200M. "In Boston, if you're not getting into the next best thing — CRISPR, synthetic biology, whatever it is — people come to you [saying] 'why are you not in this?'"
The management of a biotech startup needs to be aware of the culture according to their location and play with it. For example, some companies in Europe start searching for US investors early on if they are anticipating they will need a lot of cash to get their science rolling.
4. Honing your decision-making skills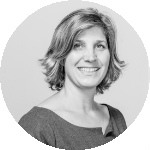 "Not taking decisions quickly enough, I think that is the biggest mistake that you can make as a CEO," says Shelley Margetson, CEO of Gadeta, whose immuno-oncology company is now about to start its first clinical trial. She's also had a lot of experience in biotech finances in her previous position as the CFO of Merus, during which she led a Nasdaq IPO that raised almost $50M.
"When we ultimately decided to start preparing for an IPO, I think we waited a little bit too long to take that decision, but once we did we realized we should have started six months earlier," says Margetson. "That is a mistake I did I would have done differently. Don't be afraid to make decisions."
Taking a decision at the right time can prevent significant delays anywhere. If you don't raise the money or start a clinical trial when you need to, it can significantly delay the whole pipeline. And, as de Vlaam highlighted: "For us, time is more expensive than money."
5. Engaging with regulators
Biotechnological products are strictly regulated. The FDA in the US and the EMA in Europe have guidelines that biotechs need to follow to provide data backing the safety and efficacy of their product.  Engaging early on with the regulators can help a company get on the right track to receive the approval they need to market a product.
"It's so much better if you talk to the regulators yourself," says Reginald. "Both the EMA and FDA are very supportive, as long as you really understand what you are talking about. They are scientists, basically, and they want to understand from you — the people who did the work — what you are doing."
"They are much more helpful than I would have anticipated beforehand," agrees Margetson. So don't get scared and go talk to them.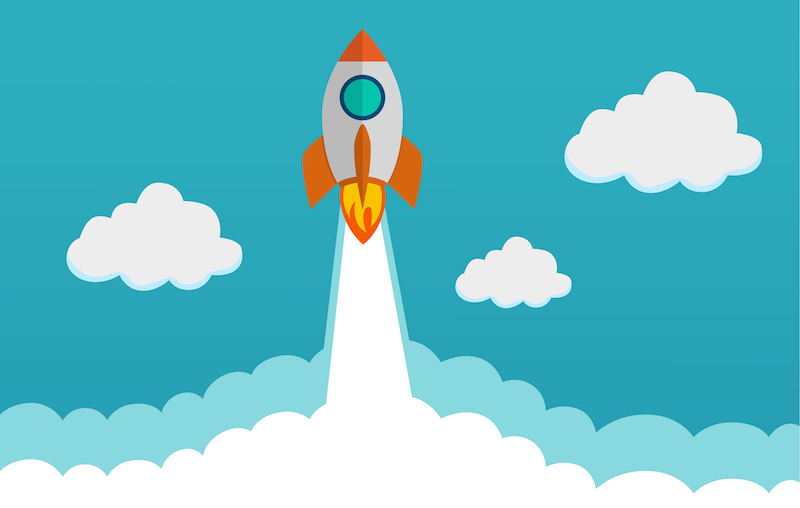 6. Preparing for the finish line
The ultimate goal of a biotech startup is to get their product on the market. And Reginald believes a biotech startup should start preparing for it from the very beginning. "We build a target product profile for everything in preclinical, in discovery, and we kill things early if we think it's not going to have a target product profile that we like. We've got six products in the public domain and we've killed about 30."
It might seem difficult to predict the success of a product years before, especially when new technologies are continuously changing what is possible. "Technology will evolve, of course it will, but commercial markets evolve much more slowly," says Reginald. "It's so easy to predict where there's going to be gaps in pipelines. Pharma analysists do it all the time."
He points out to a study by The Boston Consulting Group that establishes the percentage of the market that a new product captures based on how many others have been launched before and whether it has a therapeutic advantage over them.
7. Setting a consistent strategy
"There is no one reason for success, but you have to choose one and hope it's the right one," says de Vlaam, pointing out at the two opposite models followed by US biotechs Denali and Moderna. "They are two sides of the same coin, one is momentum and the other is science."
While there is not a single strategy to success, creating and making it consistent is essential. As Reginald says: "The problem you have in a company, or in any project, is when you're not clear what success versus failure is and if you punish people for failure."
---
To hear the tips directly from the experts, you can watch the panel here.