For many solid tumors, treatments undergo a cycle: the drugs initially work well, the tumor shrinks, but then becomes resistant again. Stefanie Flückiger-Mangual, CEO of the Swiss biotech Tolremo, believes that this cycle can be stopped.
Solid tumors often act like a recurring villain in a TV series. Whatever drug you throw at them, however much it shrinks the tumor, it can become resistant to that treatment, beginning the cycle anew with another drug.
Founded in Zürich in 2017, Tolremo is developing add-on drugs for existing cancer treatments, which could stop the cancer cells from developing resistance, letting the cancer drug work for longer. To identify promising add-on candidates, the company uses a robotic setup to screen thousands of drug combinations, watching for their effect on cancer cells.
"One example is small-cell lung cancer," Flückiger-Mangual explained. "You have very potent drugs that work beautifully — on PET scans you see tumors just melting away within weeks. But they come back within a year or so. That's really limiting. We don't need another cancer drug in the market that gives you one year of survival. We'd like to take what's out there and make it better."
Tackling cancer drug resistance
One of the company's programs targets gene expression in cancer cells. This is because tumor cells begin the process of acquiring drug resistance by changing their gene expression.  Cells that survive the drug get the resistance hard-wired into their genetics, where it is irreversible. By targeting the early steps of resistance mechanisms, the company can tackle the resistance before it becomes ingrained in the tumor.
Currently in the preclinical stage, the drug development is progressing fast, with candidates about to enter trials in mice. "It's going surprisingly well," noted Flückiger-Mangual. "We're still waiting for a major roadblock."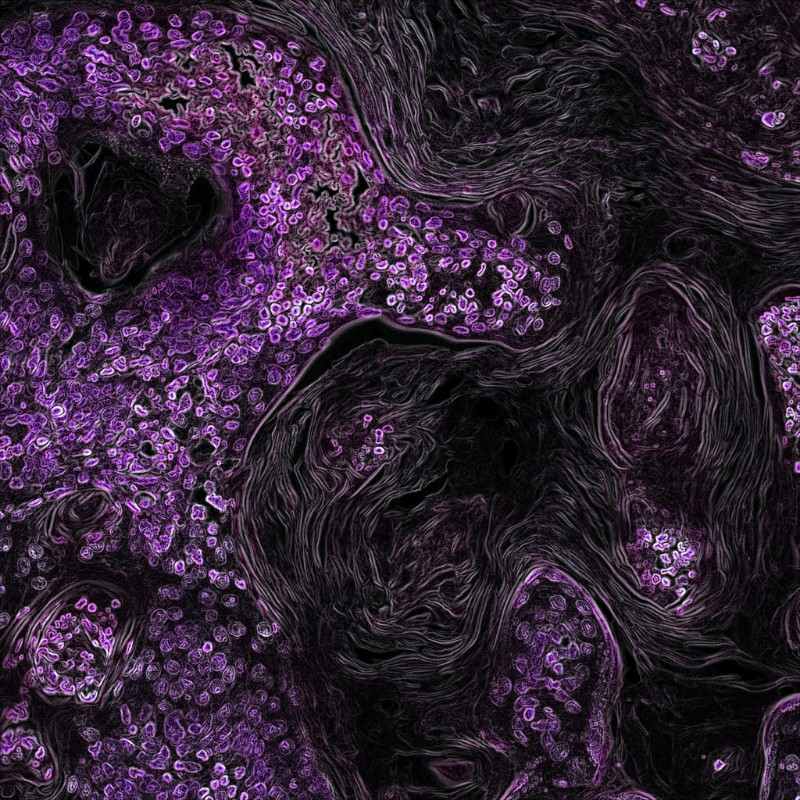 The company is working mainly with small molecule drugs because they are cheaper and have a faster preclinical development than more recent cancer therapies and biologics. Furthermore, even anticancer treatments with big potential, such as CAR-T, could encounter eventual resistance too.
"In CAR-T therapies, people only have to pay once they see responses." Flückiger-Mangual remarked. "These responses I think are defined as lasting for three months. The companies aren't going to say that you have to pay for it if it works for two years. That would be too risky for them."
Growing Tolremo in the Swiss biotech ecosystem
Being based in the Swiss biotech scene helped with getting Tolremo off the ground in a few ways. For one, it has the support of the university ETH Zürich, which is one of the leading technical universities in Europe. Tolremo's high-throughput screening techniques employ robotic technology and a small molecule library provided by ETH.
Another way that the Swiss biotech environment helped was savvy investors, whose funding and biotech knowledge made them great for nurturing the startup. With these investors, Tolremo has been able to raise €10M so far, including €8M (CHF 9M) in a Series A last September. "The investors understand the process," Flückiger-Mangual said. "They understand what drug development is, and the risks associated with it."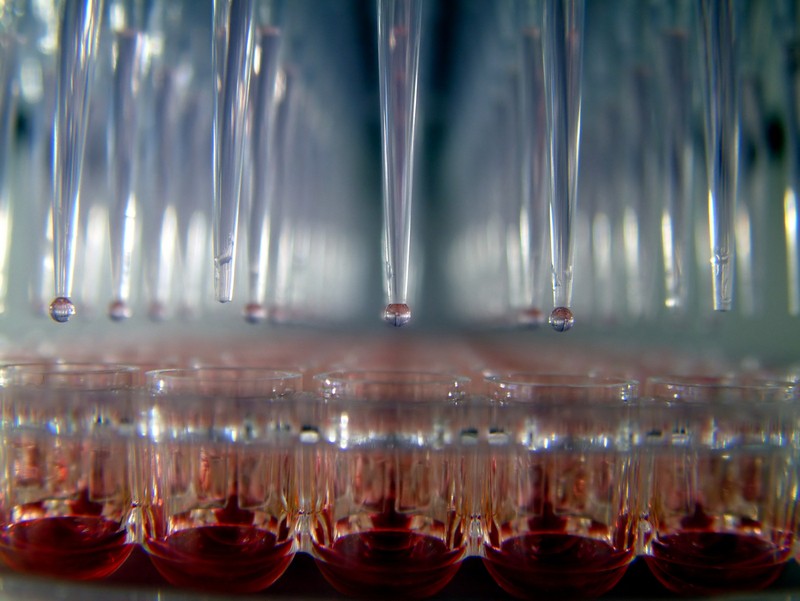 The strong pharma and biotech culture at play in Switzerland also allows for a good talent pool for hiring personnel. However, when it gets to hiring leading roles, such as a COO position, Tolremo is finding it a challenge. "I'm having to screen 200 resumes," lamented Flückiger-Mangual. Notably, though, the company's prime candidates for the COO position are based in Switzerland.
Being a female CEO in an industry whose leadership positions are largely held by men, Flückiger-Mangual is also keen to demonstrate that women are filling more senior roles every year. "I think that, with time, it'll become less and less important," she noted. "As you have more and more girls studying STEM subjects, naturally we'll have more women founding companies and joining boards."
Raising awareness of cancer drug resistance
The biotech world is looking to advanced cancer treatments as the future of cancer therapies, such as using the gene editing tool CRISPR-Cas9, CAR-T, and more. However, not enough focus is on the issue of the resistance that often sets in after the treatment.
"It's why we talk about first-line, second-line and third line therapies in oncology," Flückiger-Mangual said. "All of these options just aren't durable."
This lack of attention is in stark contrast to bacterial antibiotic resistance, which a hot topic for the public and policymakers. "Usually, when people think about drug resistance, they think about antibiotic resistance," Flückiger-Mangual added. "Although antibiotic resistance is a major problem that society will face, people are less aware of cancer drug resistance."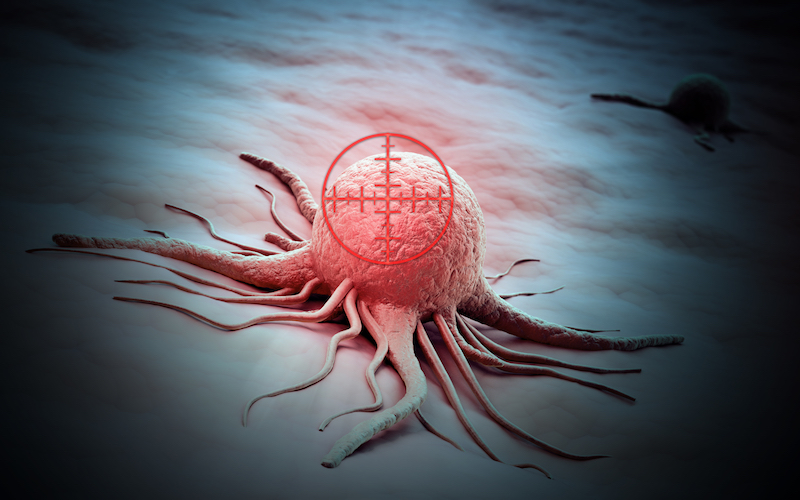 Even without considering resistance to cancer therapies, advanced therapies can have limitations. For example, while CAR-T therapies can be highly effective against blood cancer, they are currently limited in the face of solid tumors.
If Tolremo's technology succeeds in tackling cancer drug resistance in the clinic, it could become a staple inclusion for combination cancer therapies. This rapid incorporation into combination therapies has already been seen in the example of checkpoint inhibitors, which help to stop tumors from evading the immune system.
The growing trend of cancer combination therapies also suggests that the future of cancer therapies likely won't hinge on one groundbreaking treatment. Instead, cancer therapies of the future are more likely to include many different methods that can shut down the tumor, and at the same time, stop it from adapting and recurring again.  
---
Images from Shutterstock and National Institutes of Health, Flickr