Cell and gene therapies have recently made big advances in providing effective treatments for a variety of conditions, from cancers to rare diseases. Nonetheless, there are still significant challenges ahead before the technologies can become a viable treatment option for most patients.
What if you could treat a disease on the level of tissue and genes, as opposed to just temporarily relieving symptoms? Well, look no further, these treatments are already underway: Cell and gene therapies could provide a powerful means of treating the underlying causes of a range of rare diseases and cancers, or even cure them entirely.
Within Europe, Italy has been a leader in the cell and gene therapy space. Only ten cell and gene therapies have received approval in Europe, and three of these come from Italian companies.
Driven by breakthroughs in treating a range of rare disease and cancers, cell and gene therapies have generated a lot of enthusiasm in the last couple of years. However, the treatments did not always inspire high levels of confidence.
"In the early 2000s, there were a lot of doubts and open issues when the risk benefit of these therapies was still considered not so convenient," says Riccardo Palmisano, CEO of MolMed, an Italian biotech that makes Zalmoxis, one of the few approved cell and gene therapies in Europe. "The real turning point came in the second half of 2017, with three approvals of cell and gene therapies in the US for Novartis, Kite and Spark Therapeutics."
According to Palmisano, the US approvals "increased the appetite of both investment funds and big pharma companies, and we have seen investment in the field of pure cell and gene therapy increase by 78% in 2017 versus 2016." 
Despite these advances, there are still a number of hurdles that cell and gene therapies need to address before they can become widely accessible to patients.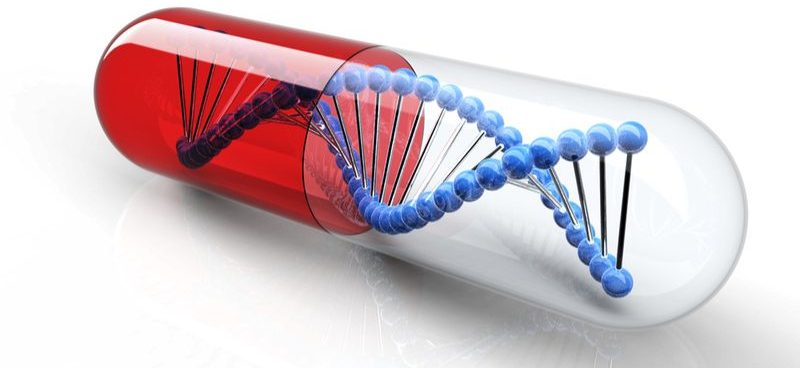 Safety first: keeping side effects in check
"All these products promise to work, and they do work, but the problem is the safety," says Palmisano.
Both cell and gene therapies can provoke an unwanted immune response that harms the patient's body, and gene therapies can even create tumors — the opposite of what you would hope for from a promising new treatment.
Different experimental approaches can be used to reduce side effects. One method involves inserting a genetic switch in their CAR-T cell therapies, which makes it possible "to switch off these cells if side effects occur," says Palmisano. This so-called 'suicide switch' is being developed by other biotechs for CAR-T as well, and Cellectis has been taking the tech even further with an 'on-switch' for CAR-T cells.
"The [second strategy] is to use very selective targets in order to target the tumor and not affect the patient," Palmisano elaborates. Specifically, MolMed's CAR-T therapy targets different antigens than conventional CAR-T therapies.
Pricing: cell and gene therapies might be effective, but are they affordable?
Even if a treatment is safe and effective, it cannot help patients if it's too expensive. While standard payment models will not be affordable for cell and gene therapies, setting up special agreements with payers could help bring these treatments to the patient.
"If we manage the cost-per-patient, and not the cost per treatment, these therapies will probably be affordable," says Palmisano. "We should compare the emerging cost of one infusion with the current cost of a chronic treatment for a patient."
Palmisano thinks an effective strategy would be to delay the time of payment until a treatment works. This would give payers more time to be able to afford a treatment, and increase the overall revenue for the company producing the treatment.
Manufacturing: taking the tech to an industrial scale
"The demand [for cell and gene therapy manufacturing facilities] in the close future will be higher than the offer," explains Palmisano, highlighting another major challenge in industrializing cell and gene therapies around the world.
Last week, the Swiss biopharma company Lonza opened the largest manufacturing facility for cell and gene therapies in Texas with 200 employees. It will be difficult, if not impossible, for smaller biotechs to meet the need for facilities of this size.

Moving innovation forward with small biotechs
So where will Italy take European cell and gene therapies next? While the country has a strong output of scientific publications, it is not as adept at industrializing its tech on a large scale.
"We will never be able to create Roche, Novartis, Pfizer or GSK in Italy," thinks Palmisano. "It is too late to have a big one."
Nonetheless, Palmisano believes the country could leverage the strength of its numerous smaller companies in rare diseases, oncology, neurology and immunology. By partnering with with big industry players, Italy's small biotechs could continue to drive  innovations in cell and gene therapies forward. Perhaps other European biotech's will be inspired to follow in suit.
To get all the details, watch the full interview with Riccardo Palmisano here.
---
Images by Giovanni Cancemi, posteriori, Anna Kireieva, vchal/Shutterstock