Dragan Grabulovski co-founded the biotech that became 2014's largest acquisition in Europe. I caught up with him to hear about the journey and what happens to a founder after his or her company is acquired.
Dragan Grabulovski was doing a PhD in pharmaceutical sciences at ETH Zurich in the group of Dario Neri when he started his company, Covagen. Seven years later, it was acquired by Johnson & Johnson for an undisclosed amount but one so large it was believed to be the largest acquisition in Europe in 2014 — more than 220M CHF.  
Grabulovski says he was fortunate to be in a group that had not only an academic but also an entrepreneurial mindset, and it was where he met his co-founder, Julian Bertschinger. Once the two had the idea, "It all started with >>venture>>.ch, Switzerland's premier business plan competition," he recounted to me. "We didn't know how to write a business plan, and through the competition, we had support from coaches who help the applicants."
With this help, the pair went on to launch a startup that would become one of the biggest successes in Swiss biotech but also successful careers in biotech. While Bertschinger has remained at Covagen as the Managing Director of Covagen, Grabulovski has branched out into consulting to continue his work with biotech startups.
I caught up with him to hear more about Covagen's journey and what happens to a founder after an exit.
So what was the technology that Covagen developed that J&J took such an interest in?
We started with the development of antibody alternatives, with Fynomers — small proteins of about 6 or 7 kDa that bind with high affinity and specificity to any target of interest. We realized that we could also fuse these proteins onto full-length IgGs such that we have bispecific antibodies termed FynomAbs.
I actually didn't expect that this would work, because many people before us tried to produce antibody fusion proteins and couldn't. But we tried anyway. We used phage display to identify the Fynomers and fused them genetically to antibodies — and found that the fusion protein behaved like the parental antibody in most cases.
Then we realized that we had something really hot because many pharmas have monoclonal antibodies (mAbs) in their pipelines and an interest in bispecifics, and we had something that could turn their mAbs into bispecifics. The fusion proteins were very stable, they could be produced in large amounts… all the drug properties that you wanted were there.
Of note, the whole bispecifics field is still a very hot field, many deals and collaborations are happening, even though the idea of making bispecifics has been around for decades.  
Fynomers are quite modular. You can also fuse Fynomers to each other; we also discussed fusing them to toxins, but as a biotech, you can't do everything. You have to choose a focus and stick to it — and we chose bispecifics for strategic reasons. Then when it came time for Covagen's exit, the bidding process was actually competitive: there were six interested parties at the beginning.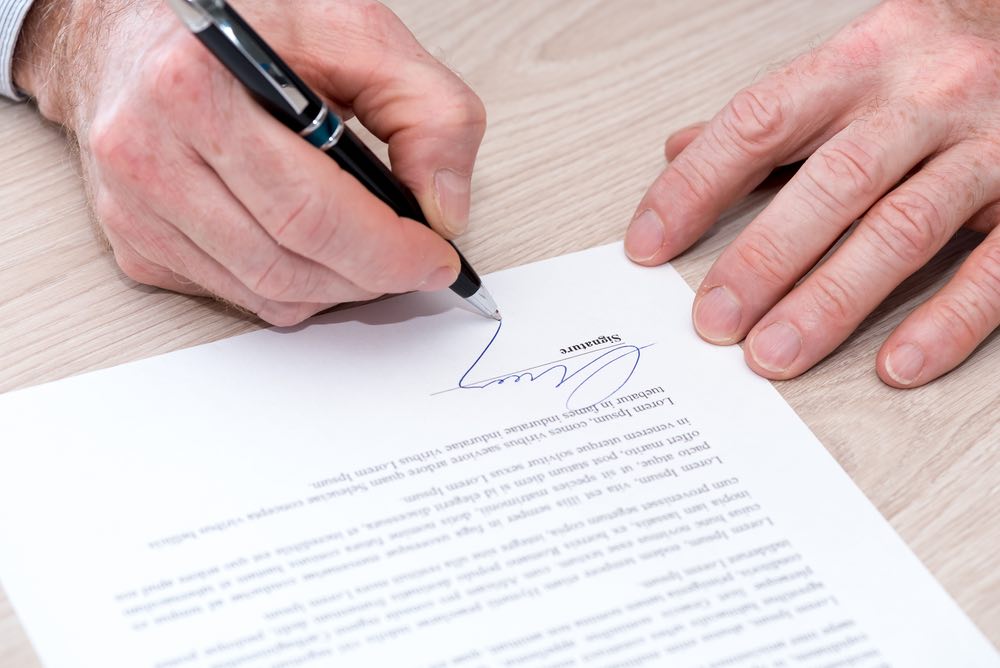 So how did you get Covagen off the ground?
The network of the >>venture>> business plan competition was actually the most important part: we got to know a representative from the Novartis Venture Fund, and after the competition — we were among the winners — he invited us to speak in front of the Fund's board to present our idea. They decided to give us a seed investment of 1M CHF to get started, and in January 2007, I cofounded Covagen while still being a PhD student.
When I finished my PhD in May 2007 and started working at Covagen full time, we were two people; but seven years later, we grew to about 35. By then, we had closed two deals, one with Roche and one with Tanabe Research Labs, a wholly owned subsidiary of Mitsubishi Tanabe; we raised 60M CHF of venture capital in total; then in 2014 we were acquired by Cilag GmbH International, an affiliate of the Janssen Pharmaceutical Companies of Johnson & Johnson.
What was it like juggling your PhD and the start of your company?
I was doing a PhD in an academic surrounding, but my group had found an antibody fragment that my advisor built a company called Philogen around. It was very motivating for me to see that molecules could go from the bench to clinical trials.
When to found depends on timing… Some founders do it during their PhDs but most do it after when they can enroll in one of the accelerator or startup support modules that exist today in many places to optimize the technology, get training in business and see if there is any investor or industrial interest. Once you have all the things together, then you typically found a company. Most likely, I would have done it this way if there was such support available.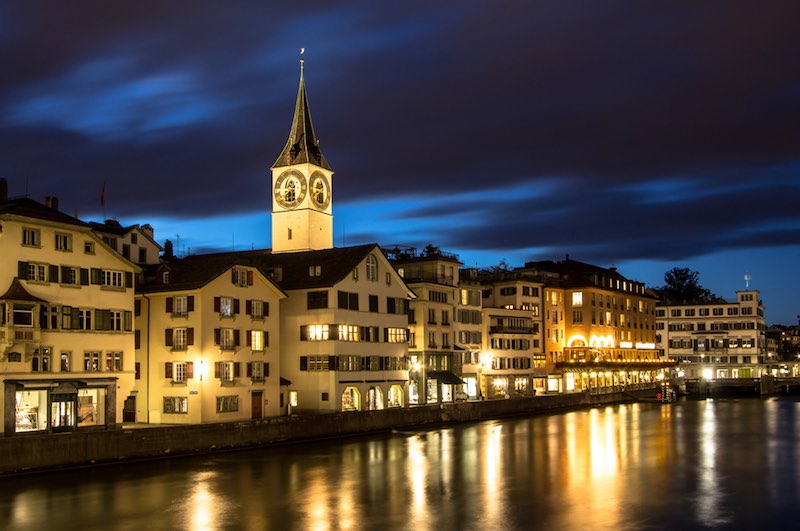 Right, there was no support program at ETH Zurich. Could you talk more about how you pulled this off without the support of one?
We had the seed investment from Novartis Venture Fund, but there was no real support from ETH for young talents as it is today. ETH technology transfer office supported us with tech transfer of course, but we had to look for labs on our own. Luckily we were able to find a space, and when I joined the company we had to fine-tune our R&D plans and get started to create value as soon as possible. Additionally, you also have all the administrative work.
We were at ETH for three years and then when we were seven people, we could expand and moved to a biotech park close to Zurich, which is essentially the only place where you can rent labs. When we moved in, there were only a few companies there. Glycart, for example, also won the >>venture>> business plan competition and was located across the street from us. They were acquired in 2005 by Roche for 235M CHF. A lot of new labs are being built now, and it's growing a lot — it's a very lively area to work in now.
How did you manage to stay on as CSO for so long?
Of course it happens that C-level founders get pushed out, but there are also a number of cases — there are many examples in Switzerland like Glycart, Molecular Partners, Esbatech just to name a few — where some or all of the founders stayed on up until the exit. I think it has something to do with choosing investors such that you're all aligned and have the same interest to construct value. Problems start when it comes to differences in the vision and direction. Importantly, you hire people where you have gaps and develop yourself as the company develops. These adjustments helped me to stay at the company, I believe.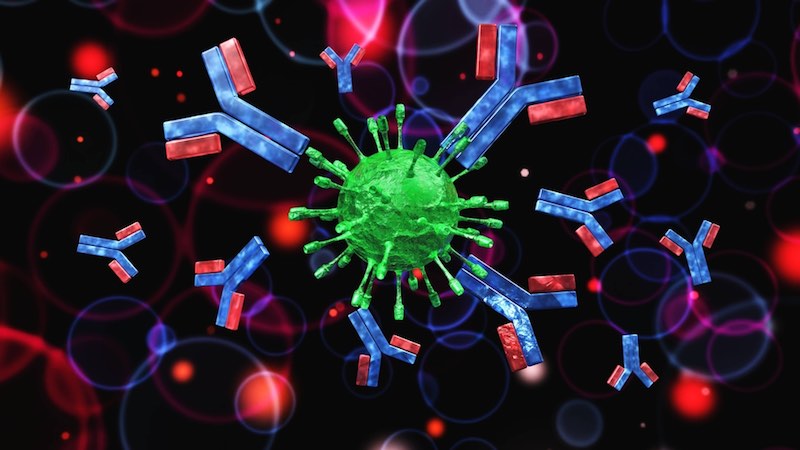 What are you doing now?
After the acquisition, I stayed for about 10 months working for J&J, and then I left because I wanted a bit of a timeout to do something else after 8 years at Covagen. Usually, if a C-level person leaves, they ask if you want to become a consultant — which is what I ended up doing for Covagen.
Then some of the former investors of Covagen asked me to help them with due diligence, at which time I founded my consultancy company to advise venture capitalists like Edmond de Rothschild Investment Partners, GIMV, BVF Partners, Turenne Capital and others. Then ETH Zurich approached me to become a coach as part of their program to support selected talents with funding, coaching, and infrastructure; the Swiss government approached me to be a coach for their Commission for Tech and Innovation; then the University of Dresden approached me for their own support modules; and various biotechs like Memo Therapeutics (Zurich), Biomunex (Paris) or Tanabe research labs in San Diego have also asked me for advice. So now I have more than 10 biotech and startup projects, and I'm really 100% a consultant.
For the time being, I'm very happy with what I do, but for the middle or long term, I see it as a scouting. I think if I like one project in particular and if the team likes me, I might go back to biotech by joining the project.
Do you have a favorite kind of startup? Or in terms of fields, where are you placing your bets for success?
This sort of thing is hard to predict, but I really like what I do because it's diverse and so much innovative approaches are being pursued. For example, I am very happy that I am advising Biomunex, a French company developing bispecific antibodies based on their proprietary BiXAb technology, and Memo Therapeutics, a Swiss biotech that has developed an antibody platform capturing whole immune repertoires from any species of interest, with the goal to identify new targets and develop therapeutic antibodies.
In my role as startup coach I work with talents or companies that develop antibodies for central nervous applications, small molecules for cardiovascular diseases and cancer, biomaterials for cell culture applications, or diagnostics for the early detection of lymphedema; I have a microbiome company for which I'm advising, and then I coached other projects for neoantigen discovery or DNA tracers to track subsurface fluids; I even consult on software analysis tool development. We'll see, the market will decide
---
Images via ustas7777777, D.Bond, mikolajn, thodonal88 / shutterstock.com, Grabulovski Consulting Services
SaveSaveSaveSaveSaveSaveSaveSave
SaveSave
SaveSave
SaveSave
SaveSave
SaveSave
SaveSave
SaveSaveSaveSave