Join us for our second live Hangout with serial synbio entrepreneur but determined academic, Morten Sommer, which will be streaming live next week Thursday June 29th at 5:00pm CET!
We can't wait for an event to produce videos for our readers, and we realized we don't have to! Next week is the second edition of a new feature, the Labiotech Hangout, which brings you live interviews online: we'll chat with a biotech leader for 20 minutes and broadcast it live. For those who can't tune in, we'll record it and republish it the following day.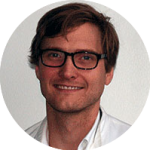 This edition will take place next Thursday, June 29th, at 5PM CEST, and Philip will be talking to Morten Sommer, one of the top young researchers making names for themselves in biotech. Earlier this year, he told me about why he chose to stay in academia despite founding several successful synbio startups. Now, Philip will follow up with more questions, and you can watch it live on YouTube!
Mark your calendars for next Thursday at 5PM
iCalendar  •  Google Calendar  •  Outlook  •  Outlook Online  •  Yahoo! Calendar
---
Image from Twin Design / shutterstock.com