I interviewed Kate Bingham of SV Health Investors about Alzheimer's, checkpoint inhibitors, gender diversity and more at BIO Europe.
BIO Europe 2017 was off to a racing start on Monday morning when I chatted with Kate Bingham, Managing Partner of SV Health Investors, formerly SV Life Sciences. Since she joined the firm in 1991, she has become a household name in biotech and usually moderates the opening panel of the conference. Before the session, she was kind enough to make time for my questions.
We started with a general one on her biggest lessons so far, but she turned it around: "What are the things have we not put in place that have caused things to fail?" she countered. "If it's not really disruptive science, if it's a me-too drug, or if it's not radically interesting to make a significant impact on patients, then partners will not be as interested."
Since drugs to be combined with checkpoint inhibitors seem to be all the rage nowadays, I asked Bingham if such drugs would cut it for SV's investment strategy. She didn't rule it out, telling me that checkpoint inhibitors do need a boost to be most effective and describing a very broad space for improvement.
"If you think about why cancers don't respond to therapy, one is that they've got a repressive tumor microenvironment — a checkpoint inhibitor is good to decloak it," she said. "The second thing you need is some form of antigen that tells the immune system that [a cancer] is foreign and has to be removed, and then you need a third thing to really elicit a strong immune response."
Bingham has some doubts that personalized medicine will make up for the efficacy deficit in checkpoint inhibitor strategies. "If you have to develop drugs for individuals, that's going to be a huge cost for health systems, and I don't' think it's a broad durable system," she remarked, but she clarified that "What I'm rejecting is that every person is going to have a personalized vaccine based on their tumor makeups. I know there's plenty of evidence that people are doing that now, but I think in the long term, that's nondurable."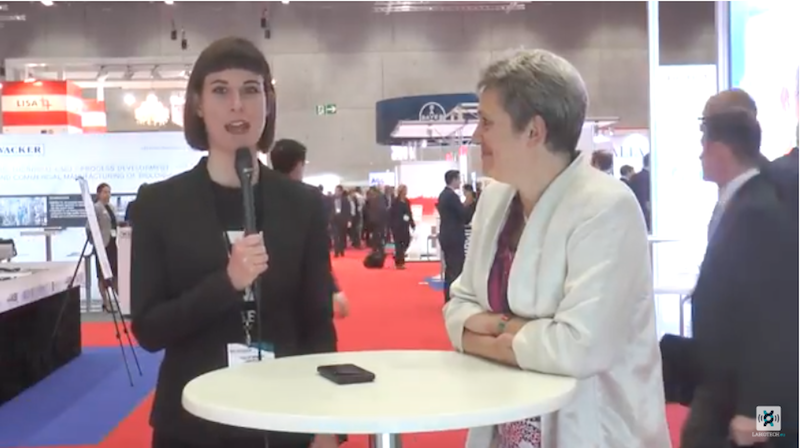 Speaking of sustainable economics, Bingham also shared her thoughts on the current pricing debate, describing the two extremes of the UK, where "only very exceptional drugs with very strong health economics arguments are reimbursed" and the US, "where there is much less pricing pressure." Bingham sees the best position as between the two and that there is much more work to be done.
She also remarked that she would ask companies to consider how they would develop drugs that are financially accessible. "The onus is on us to start building some of that cost-benefit argument early into the trials we do so that we ultimately end up with pricing that is acceptable," she said.
On the subject of money, Bingham was careful to note that when it comes to the challenge of finding the right people for a biotech company, "people" includes investors: "We can have some really fun and exciting science but if you don't have good people to execute, that can be a real problem — and I would include investors in people." 
At ON Helix, I heard about the rise of charity investors, so I seized the opportunity to ask about the concern that charities and VCs have misaligned interests. "I think [charity investment] is entirely consistent," she responded. "They're completely motivated to invest and make returns to be able to continue to invest, so I don't think that's a conflict at all."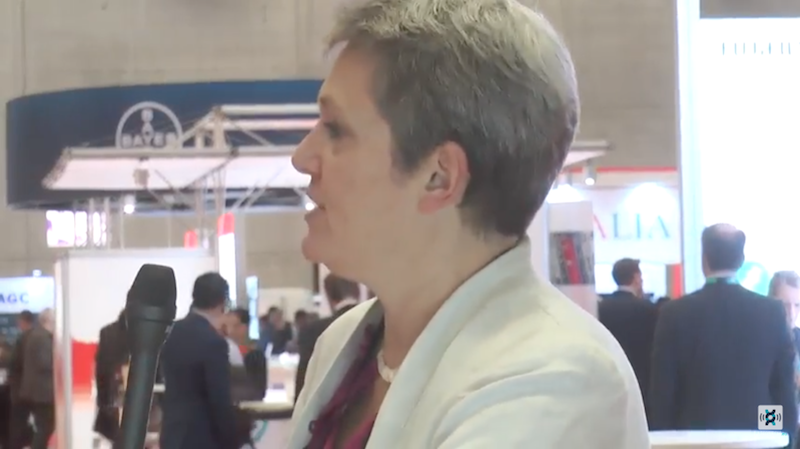 We then shifted gears to discuss the Dementia Discovery Fund that she launched in 2015. For a sense of why Bingham went for it, I asked her about her sense of the space, especially as one of the most commons forms is Alzheimer's Disease. "My fundamental view on dementia is that unusually we've had an incredibly narrow-minded view of the disease," she said. "If you look at the dollars that have been invested both in academia and pharmaceutical R&D, it has been largely focused around the amyloid-beta cascade."
"There have been multiple failures for interventions at all parts of that cascade," she continued. "It's not that we reject that association between amyloid beta and Alzheimer's, but we reject that this is the only biological hypothesis that people are using. In the dementia Discovery Fund that we've launched, we are explicitly looking for biological interventions outside amyloid beta."
She remarked that the field could go the way of oncology: fifteen years ago, a tumor was classified according to the organ in which it occurs, but now we talk about drivers of the disease. "We've seen what oncology has done by unpicking the different biological mechanisms that drive the cancer with genetics tools that actually allow you to target cell types and tumor types. I think we've got exactly this opportunity in dementia." 
For this reason, the Fund's explicit goal is to "open up whole new areas of biology in ways that haven't been looked at before," and Bingham described her interests in microglial biology, mitochondrial dynamics, synaptic health and signaling, and DNA damage response. "It's a wide-open space and really exciting," she said.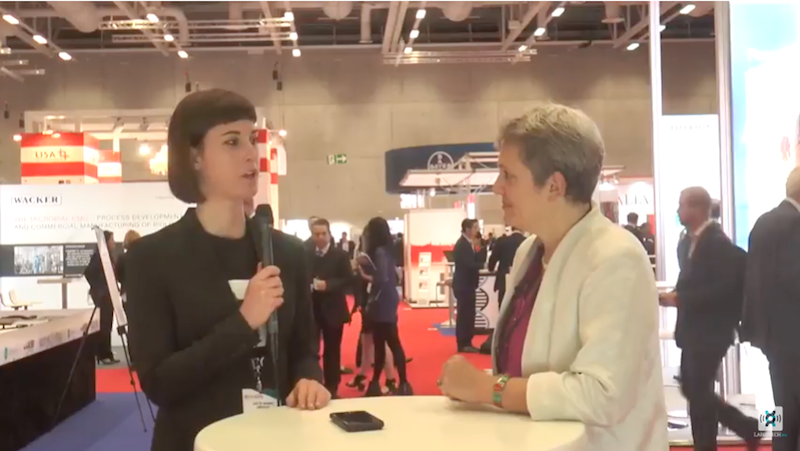 Finally, I asked her about the state of gender affairs in biotech since she and another woman penned an infamous letter in response to the hiring of models at JP Morgan in 2016. Bingham is optimistic: "They certainly haven't gotten worse; in fact, I think they've generally gotten better. Here in Europe, I think we're generally better on gender balance than in the US."
But there's still more work to be done, and she doesn't think quotas will help. "We're in such a high-risk area that if I have to recruit someone for diversity rather than because they're the best possible person, I won't do that," she told me. "But, should we enrich recruitment processes to make sure that we have the broadest range of candidates from which to choose? I think we should be doing that."
Importantly, since the two companies were called out, "one of them, Life Science Advisors, has become a very serious advocate and are pioneers now in gender diversity," said Bingham. The firm has created a nonprofit, for which Bingham is a board member, to help well-qualified senior women join the boards of companies; so far, they've completed twelve placements.
"I think that's a very clever way of increasing diversity," she commented. Bingham views board membership as a stepping stone to more experience that will hopefully see women to the position of CEO. "I'm really amazed by how much progress has been made and really pleased by the broad attention it has got from industry," she concluded. 
---
Images from the author
SaveSave
SaveSave