Niall Martin is on a mission to put DNA repair on the map. He has already gone pretty far along the way to doing this, as the leader of the team that developed the blockbuster cancer drug Lynparza. He is now seeking to repeat this early success at Artios, where he is CEO. Martin talked to me about his experiences and explained why it's important to plan ahead, protect your technology and not to sell out too short or too soon.
Martin began his career in pharmaceutical development and drug discovery at Zeneca, the forerunner to AstraZeneca. He then spent time working in France before returning to the UK to head up the drug development team at the newly formed DNA repair biotech KuDOS Pharmaceuticals.
While working at KuDOS, Martin and his team had a notable success when they developed Lynparza (olaparib). This drug inhibits the action of the PARP protein, to target cancers with inherited BRCA1/2 gene mutations such as breast and ovarian cancer.

"We had discovered that if you put a PARP  inhibitor into a BRCA background – certain tumor types have this loss of DNA repair protein called BRCA – then you can selectively kill these cells. It was a real eureka moment and as soon as we saw that, we knew that this could be pretty big," Martin told me.
This theory was proved correct. In 2005, backed by promising early data, AstraZeneca bought KuDOS for £120M (€139M). By buying KuDOS before patient data was available, the big pharma took a gamble that ultimately paid off to the detriment of KuDOS.
Why timing is key
"KuDOS… was looking for finance and in those days, finance wasn't so readily available. The feeling from the company was that we needed to partner some of our assets and therefore we went out and we looked for companies that were interested in potentially partnering in the DNA repair area," explained Martin.
"That pricked the ears up of a number of oncology companies, including AstraZeneca. It became a bit of a feeding frenzy around our PARP project. We had some big deals actually on the table, licensing deals, just for that project, but AstraZeneca recognised that the only way they were going to lay their hands on that project was to actually buy the company."
When AstraZeneca bought KuDOS, the biotech had only just started its phase I trial with olaparib and did not have any results in humans.
"Six months later, we started to see the first results come through on patients that had the BRCA background. It was absolutely phenomenal," enthused Martin.
However, he conceded: "If KuDOS had held out rather than be sold for £120M, it would have been £300–400M six months later. Our valuation would have been wholly different… We're determined here at Artios not to sell ourselves too soon and too short, and actually prove that we have something clinically that's worth taking forward."
In 2014, Lynparza received its first approvals by the FDA and EMA for treatment of advanced ovarian cancer that is unresponsive to other therapies. It has subsequently been approved for treatment of certain types of breast cancer and is predicted to soon reach blockbuster status.
How to attract and keep investors
After leaving KuDOS, Martin joined Mission Therapeutics, another DNA repair focused biotech, as COO. While there, he notably helped bring in more than €93M in Series A and B financing.
This stood him in good stead for his current role at Artios, where he helped the company achieve an impressive €73M Series B round last year.
I asked him what he attributes his fundraising success to. "I think novelty is important when you're setting a company up, as we did with Mission. Then, it's having a proven team, a reasonably good team that has got experience," he noted.
"From our KuDOS days, myself and others have been involved in successful drug discovery. Having the idea, having the drive, and I suppose also having the clinical line of sight is important. If you think clinically, you can really see how you would utilize that idea when there's an opportunity. If it looks like a decent opportunity, I think investors are willing to take a punt on putting money into it."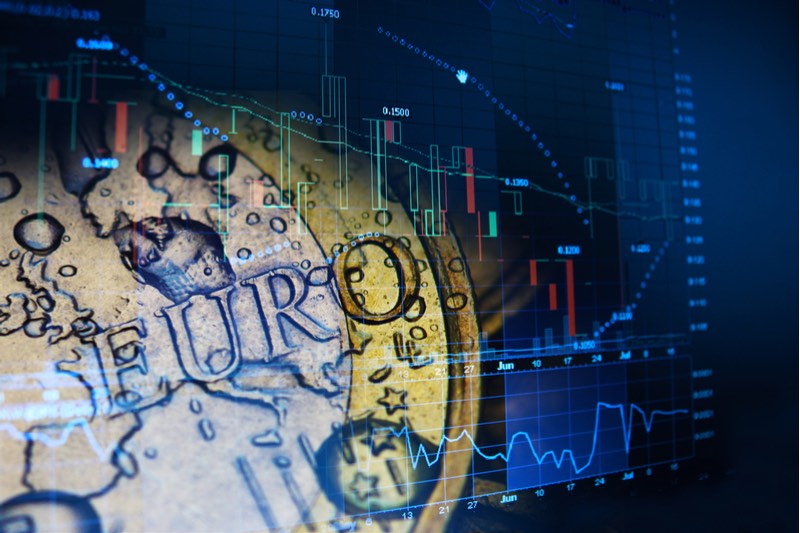 Of course once investors are on board it is important to keep them on board without jeopardising the future of the company. Martin believes you have to be realistic with investors and not underestimate development timelines.
"What can happen when you are presenting to investors is that they don't want to hear that it's going to take 10 or more years to get returns on their investments… You may feel you need to present a short timeline saying, 'We'll get to candidate selection or into clinic in three years' time,' when in reality, you know it's going to take you five or more years."
"It's what the investors may want to hear, but not what the reality is. Often, you're on the back foot from day one if you don't set the right time scale because you are fighting against milestones that you know might not be achievable in the short term."
To partner, or not to partner?
Artios is developing drugs that inhibit an enzyme called DNA polymerase theta, which plays a role in multiple DNA repair processes. This enzyme is usually expressed at low levels in normal tissue, but builds up in different types of tumors, including breast, ovarian and lung cancers.
The company's oversubscribed Series B round, which included investment from the venture arms of Pfizer and Novartis, means Artios can breathe easily in terms of funding, at least for a while.
With such interest in its technology, I asked Martin whether he would consider partnering with a big pharma.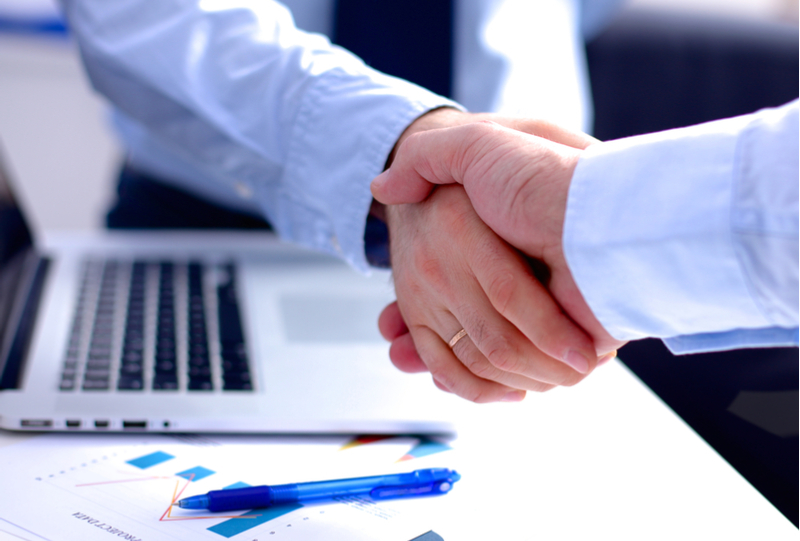 "What we wanted to do was not be in a situation where we had to partner for the sake of partnering. We wanted to be in a situation where we controlled the pace of what we do with our investors and where we have the ability to take our projects to the clinic."
However, he is not ruling out partnering in the future. "There's a lot of interest in what we do and we know that there's a growing buzz around DNA repair… It could be that we do something with a company over the next couple of years, but it won't be a main driver for us. It will be at our pace."
Leading from the front
Martin has worked in senior positions in biotech for the last 20 years, including as COO and CSO, but Artios is his first CEO position. I asked him how he found the transition from his previous roles.
"I am a first-time CEO and it is quite interesting because there is a sort of expectation on CEOs from investors… Your motivation, your enthusiasm, and how you set things up are important.
"There's a lot of learning! You play to your strengths, but you need to come out of your comfort zone because as a CEO, you've got to be in charge of everything. You are in charge of the finances, you are in charge of the investor relationships, in charge of the business development strategy and so on. That's what I really love about it."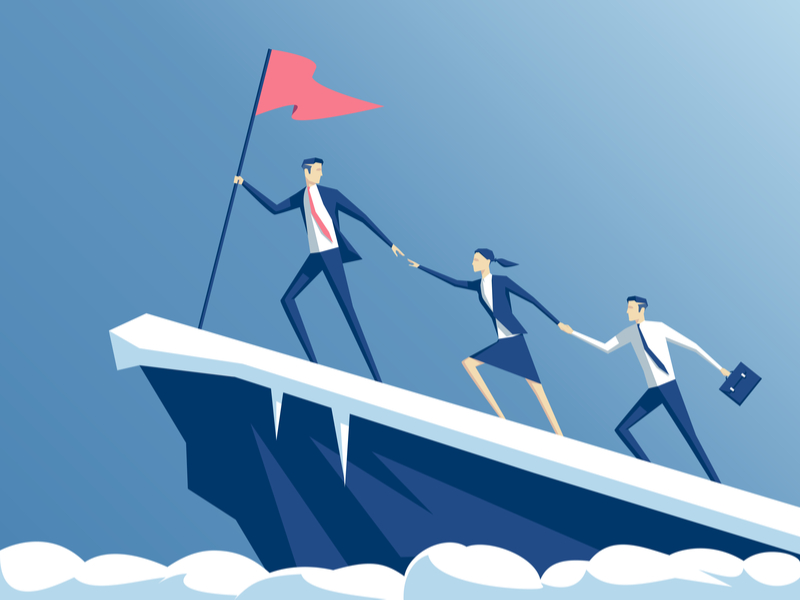 One of the biggest things he has learnt is to be honest but self-controlled when interacting with investors. "At the end of the day, they are out for their own investments and they'll make the decisions on what's best for them. You're sort of herding cats to some extent, with a diversity of opinions, so you're trying to bring everyone along with your strategy, hypothesis and theory, but keep the knowledge that investors are out to do what's best for their own investments."
Is DNA damage repair the next big thing?
Olaparib was the first PARP inhibitor to be approved for the treatment of cancer by the FDA and EMA in 2014. Since then the field has expanded and three more PARP inhibitors have been approved.
"We added the portfolio of DNA repair to AstraZeneca, which is now one of their big strategy areas in oncology. They've taken DNA repair to heart and really started to move to that field, which I think is great to see," commented Martin.
"We need to put DNA repair on the map. The time is right. Everybody has been working in the immuno-oncology space and I think there's a real essence that immuno-oncology is at zenith now. People are looking for the next big thing in biology, in oncology."
Martin concedes that it is unlikely that DNA damage repair will end up being as big as immuno-oncology, but believes it has a lot to offer patients in the future.
"My mission is to get Artios as the main DNA damage repair biotech exploiting the DNA repair area. We need to bring forward three or four projects. We need to get at least one or two of those into clinic to really prove the hypothesis built on the back of the success of the PARP inhibitors. That's my main focus over the next few years."
---
Images via E. Resko, Artios and Shutterstock