Onno van de Stolpe founded Galapagos nearly 20 years ago and still is CEO of this European biotech success story. I caught up with him for the full story.
 It was when he was studying at the agricultural university in Wageningen, The Netherlands, when "I got fascinated by molecular biology, and the biotech industry in general," said Onno van de Stolpe, Founder and CEO of Galapagos. The Belgian-Dutch biotech started out mainly as a fee-for-service company, but is now focused on its own R&D programs and has grown over the past 18 years to almost 600 employees and secured a place as one of the largest biotechs in Europe by market cap.
Van de Stolpe got his start in biotech with an internship at Biogen, followed by a business position in an agricultural biotech in the Netherlands before moving to the US to work for the Dutch government on convincing American companies to set up operations in The Netherlands. I had to ask about his sales pitch: "Well that's long time ago, but I don't think the fundamentals have changed," he laughed. "In The Netherlands, people speak English, facilities like the airport are very centrally located, taxes are attractive, and there's very qualified personnel."
He later returned to The Netherlands with one of his recruits, only to be recruited himself by CEO of Crucell, another biotech success story, to set up a new genomics division for the company. He then launched this division in a joint venture with Tibotec to get access to its high throughput screening technology, and that became Galapagos. While both Crucell and Tibotec have been acquired by Johnson & Johnson, Van de Stolpe has steadfast plans for his company to remain independent.
Since its incorporation in 1999, Galapagos has attracted big-name partners like Gilead around the technology platform. "We just have a very attractive model for pharma," he said. He credits these deals for enabling the dramatic growth of the company to one of the role models for Europe. Here's his tale of the company's path.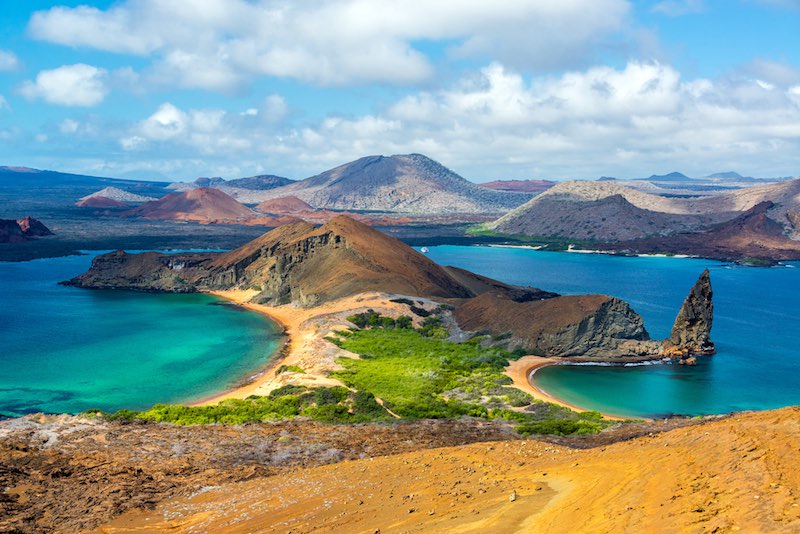 It seems like The Netherlands has really claimed gene therapy as its 'thing.' How has the country been so successful?
I don't know why gene therapy efforts have so far been concentrated over here. It is cool technology, but delivery is the main issue. Although it works in a test-tube, it's extremely difficult to get your gene of interest to the location where you want it to work. If you're going to work on germ cells, that's a different story, but as a therapy, genes in a disease setting are tougher: you have to inject the virus with your gene of interest into the bloodstream, but it's taken out by the liver before it gets to the target.
So Galapagos was started to address this challenge?
No, we never planned to do gene therapy in humans, but solely used the virus to shuttle the human DNA into the cell in vitro, in a microtiter plate. We focused on the production of adenoviruses at a high scale. We initially set out to make libraries of millions of viruses individually, and you need a robotic system to do that. So we managed to do just that very successfully.
Ultimately we decided to change our focus from providing knock-in activity to knock-out activity to stop the production of one particular protein by targeting a specific mRNA. That's actually mimicking what a small molecule does in a cell, and we use it to identify targets for our small molecules.
Now, we've got a collection of about 20k viruses that target all the important genes in the human genome, and that's the core of our target discovery efforts.
Are AI and machine learning of any interest to you?
Not really, it's not in our core focus. We let the biology do the work, not the artificial intelligence. Our method is to target a specific disease, come up with a cellular assay from primary human cells from a diseased tissue, trigger the disease with cytokines or other components, and then bring in the adenoviruses to try to take the cells back to a healthy state. After that, we go through all the databases to look at expression profiling and knockout mice to build a story around how a molecule would work in a disease setting.
Historically, we've focused very much on inflammation, be it rheumatoid arthritis or osteoarthritis or fibrosis, but nowadays we also have programs in metabolic diseases and Hepatitis B. When we have a molecule that is safe and effective, we look for possible expansion of its use. By example, we're testing our rheumatoid arthritis drug filgotinib in many different inflammatory autoimmune diseases because we expect it to work quite broadly. The rationale is the mode of action of filgotinib, JAK1, is involved in all of these diseases.
You've really invested in filgotinib. What's your backup if it fails?
Well, that would be a disaster, but operationally, it wouldn't be a big issue for Galapagos because we're very well funded. With €1.3B in the bank, we can develop our pipeline without being dependent on the stock market, stock price or attracting more funds to the company. Further, we have another 8 molecules in clinical development and another 25 in preclinical development.
But the chance that filgotinib will fail is actually very small. We have thousands of patient years already, with patients using this drug for one or two years, with very good safety and efficacy data. So I would be very surprised if something pops up that would block the further development of this molecule.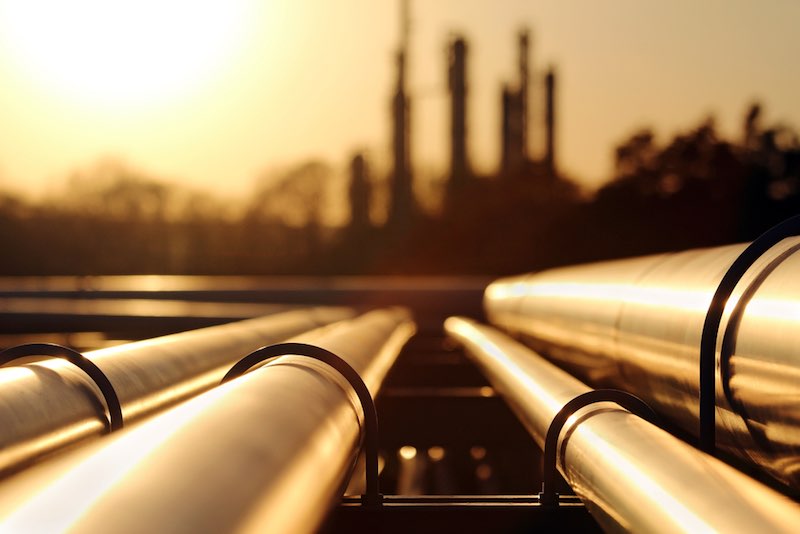 Let's go back to your pharma partners: You had a bunch, and then you lost them. What happened?
When they took an interest in our platform, we told them that we'd take the risk of moving these targets forward and getting molecules for these into the clinic; then they'd have the option after Phase I or II to license the molecules, provided they pay us with upfront milestones and royalties if or when they get to market.
Unfortunately, these alliances were all terminated, even though they were highly successful, as they changed their minds, went into mergers, changed focus or people changed. Filgotinib was part of the deal with GSK but all the rights to the compound were returned to us. With ongoing studies in over 9 inflammatory indications, it is now the success of our pipeline and the best ambassador of our target discovery platform. When we selected Gilead as a partner for filgotinib, we had about a dozen serious contenders to take the license.
Galapagos' trajectory from CMO to drug discovery company to clinical-stage biotech is remarkable — was this the original plan?
It was, yes, but as you know, developing drugs is outrageously expensive and risky, and we never had the financial means to get anywhere close to realizing that ambition. We were always quite poorly funded, with only €20M or €30M in the bank and dependent on milestones from our pharma partners.
This has now all changed with the success of filgotinib: we were able to do very rich partnerships and raise a large amount of capital. So now we're in a situation where we can determine independently of financial need whether or not we want to partner and decide which program is best positioned to further develop ourselves, including bringing it to the market.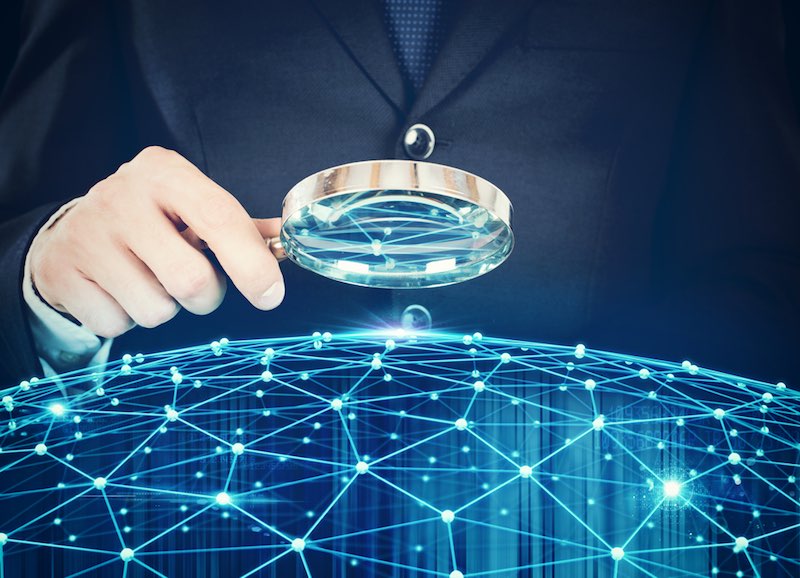 What was your personal motivation to start Galapagos? Would you want to start another company?
When I started Galapagos, my goal wasn't really to bring drugs to patients because that was so far away: we were setting up a platform to identify novel targets, and we thought we'd stick to drug discovery. My idea was to build a fun, exciting innovative biotech and see if it can be a successful company.
Well, that idea turned into an extremely successful adventure indeed, with the company growing into a biotech role model for Europe. I've never had the urge to move away from Galapagos. We've evolved so much over time from a biology to chemistry outfit that it has remained very interesting to run.
Would I do it again? Maybe. I have no plans to leave anytime soon, but we might get acquired at some point and that might mark the end of my term at Galapagos. I'll do my utmost not to let that happen, so I'll be with the company for a while if I have it my way.
It's rare that a founder stays on as CEO for so long. How did you manage?
Indeed I don't think there are many examples where the founder can bring a company from a biology outfit to almost an integrated pharma company. There have been many changes to the executive team as the company grows, because sometimes people don't fit in a changing role. So, you have to adjust the people around you to the needs of the company at a particular stage.
I must say, I now have an excellent team that enables this company to take itself through the next steps, and choosing the right people is probably why I'm still at the helm. I'm not a drug developer — I can't bring a drug to market — but I can hire the people to do it, so I can still evolve the company.
So what makes a person "right" for the job?
They have to be extremely open to change and excited about growth. Growth always brings a lot of anxiety because you have to figure out how to deal with challenges and move along flexible with the position. It's not always a comfortable position if you're growing rapidly, as Galapagos is doing, but it's a lot of fun for some and they're the ones you want to hire.
Last question: Which area of biotech is most exciting to you?
CRISPR is probably the most exciting technology at this point in time. If you can really target specific genes in the body and change them, you can address so many genetic diseases. I think that's a great technology of the future. A lot of academics and commercial companies are jumping on it.
Overall, there's still a tremendous amount of things to do in biotech. If you can find what needs modifying out there, you can really change the lives of millions and millions of patients. I think the future is extremely bright for innovative biotech companies, and we hope to be a part of it.
---
Images via Kodda, Iaremenko Sergii, alphaspirit, Rawpixel.com, Jess Kraft / shutterstock.com & Galapagos NV
SaveSave
SaveSave
SaveSaveSaveSave
SaveSave
SaveSave