The use of opioids and non-steroidal anti-inflammatory drugs (NSAIDs) is a massive public health issue. I spoke with Simon Westbrook, CEO of Levicept, whose new approach to pain relief, which is being tested for osteoarthritis, could be a game-changer.
Back in September, a couple of weeks into my time at Labiotech, I got the chance to speak to Simon Westbrook, CEO of Levicept, a biotech trying to develop pain relief drugs that do not cause as many problems as they solve for chronic pain sufferers. I was eager to follow up our previous conversation and find out more about the man, his company, and its future.
Pain relief medicines are of particular interest to me. I wrote my Masters thesis on the dangers of non-steroidal anti-inflammatory drugs (NSAIDs), more than 30 billion doses of which are consumed each year in the US alone. Opioids like codeine and hydrocodone are also commonly used to in the US but these cause a completely different problem: addiction, which caused more than 20,000 overdoses in 2015.
Levicept hopes that its fusion peptide, LEVI-04, will offer a safer and more effective approach to reducing pain by modulating a signaling pathway that is involved in pain. At the moment, the candidate is being developed for osteoarthritis, a degenerative disease characterized by the breakdown of cartilage at the joints, causing pain, stiffness, and swelling.
---
"I spent around 17 years at Pfizer, in Sandwich, working in different areas of drug discovery [and] different departments ranging from urology to metabolic diseases, and then later on working in the pain area," Westbrook told me. During his time there, he came across tanezumab, a monoclonal antibody being developed by Pfizer and Eli Lilly for the treatment of osteoarthritis pain.
Tanezumab binds and inhibits nerve growth factor (NGF) to keep pain signals under control, and has shown good efficacy during clinical trials, which saw it receive the FDA's Fast Track Designation in June 2017. However, it can also speed up the progression of the disease.
This triggered his search for an alternative, which led to the discovery of LEVI-04. In 2012, Pfizer closed its R&D site in Sandwich, UK, so Westbrook took the chance to take his drug and spin out Levicept despite the idea being at a "very early stage, basically an idea in my head." Fast-forward 6 years, the company has raised £12.4M (€14M) is testing its candidate in a Phase I trial.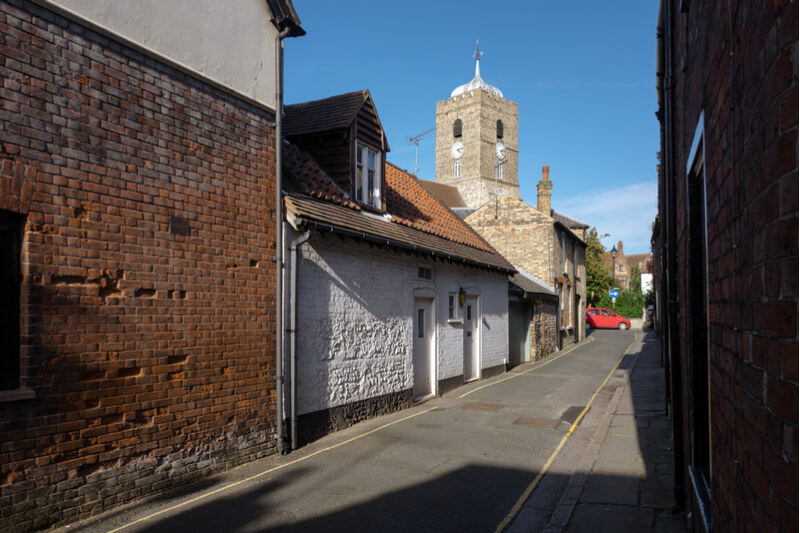 I was interested to find out what exactly attracted Westbrook to the pain relief field. "There hasn't been a new pain drug on the market for almost 30, 40 years… the most recent one was probably Betapam, which is really old," he told me – maybe sensing an opportunity to make a difference in a field suffering from a clear unmet medical need.
The pain relief, which is set to be worth $83B (€67B) by 2024, is currently being led by two drug classes: NSAIDs and opioids, but both of these have major limitations. NSAIDs like ibuprofen inhibit cyclooxygenase enzymes, preventing the production of prostaglandins. Although this reduces inflammation, it also knocks out the benefits of these molecules on the gastrointestinal and cardiovascular systems. Most notably, the use of these drugs has been associated with an increased risk of myocardial infarction.
Meanwhile, opioids like codeine and hydrocodone cause bursts of dopamine to be released, which is associated with a sense of well-being and the relief of pain. As a patient uses more and more of the drug, the body adapts by producing more receptors for the neurotransmitter, meaning the individual needs more of the drug to feel its effects, which explains why patients become addicted.
Westbrook highlighted that osteoarthritis patients don't just have to contend with nasty side effects associated with the long-term use of these drugs. "If you're a patient with osteoarthritis, the first port of call for a doctor would be to give you an NSAID, which doesn't really work… The next option is opioids, to which you can easily become addicted, and often they don't work either."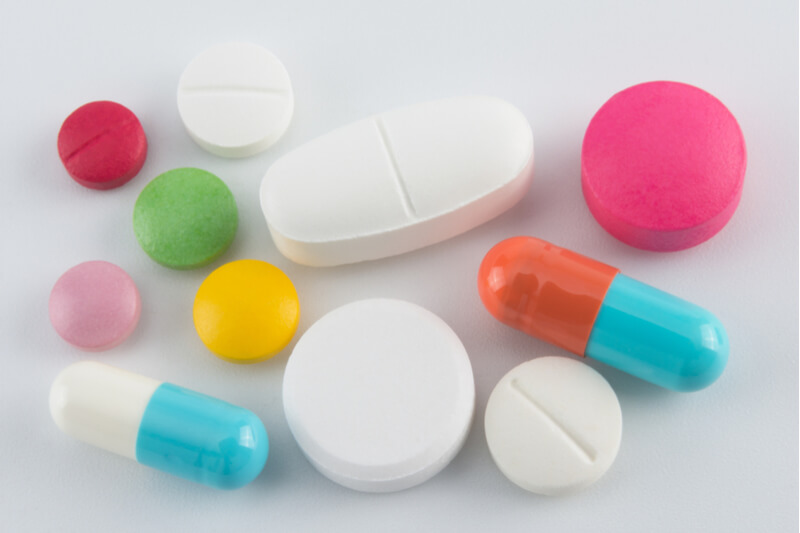 Osteoarthritis patients need something to stem the chronic pain from which they suffer due to the degeneration of their joints. With current treatments like NSAIDs and opioids unsatisfactory, the development of a new drug for the condition would be of huge benefit to an increasing number of patients. In fact, this could be as high as "10-15% of the general population has osteoarthritis, particularly as we have an aging population," according to Westbrook.
This means Levicept may have struck gold with its fusion peptide, LEVI-04 (p75NTR-Fc). The drug combines the constant region of the IgG antibody with the neurotrophin receptor, p75. The candidate is able to bind each of the four neurotrophins that are up-regulated in pain, NGF, brain-derived neurotrophic factor, neurotrophin-3, and neurotrophin-4, which leads to a "significant reduction" in pain.
However, unlike anti-NGF antibodies like tanezumab, which binds its target irreversibly, LEVI-04 "is more subtle" and "acts like a sponge" to mop up excess neurotrophins. This means that pain is relieved but the role of neurotrophins in bone and cartilage repair is left unaffected, so the adverse effects associated with tanezumab are avoided. In fact, not only does LEVI-04 have good analgesic properties, the drug can stimulate bone growth.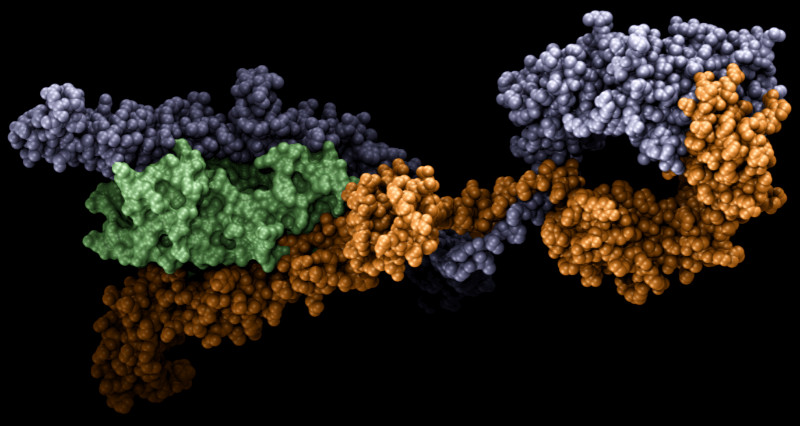 "We've found recently that the mechanism of action stimulates stem cells and allows them to be converted into cartilage and bone. As a consequence, it's not only analgesic, but we think it will have disease-modifying properties in patients." This means that, if it can survive the long and winding clinical development pathway, LEVI-04 could be the first drug of its kind to enter the osteoarthritis market, which is estimated to be worth $10.5B (€8.5B) by 2024.
The Phase I study, which is searching for the best doses to take forward by testing the drug in healthy individuals and osteoarthritis patients, is progressing well. The biotech is "about halfway through the study" and Westbrook says that the molecule is "behaving itself," referring to the good safety and pharmacokinetics profile that have been observed so far. With the last patient set to be dosed by the end of the summer, we will keep an eye out for the study's final results.
However, I was surprised when Westbrook told me that the company doesn't see NSAIDs, opioids, or even tanezumab as the company's biggest competition: "There are no drugs or treatments for osteoarthritis on the market." Instead, he believes LEVI-04 will come up against surgery – possibly down to his drug's ability to treat the disease.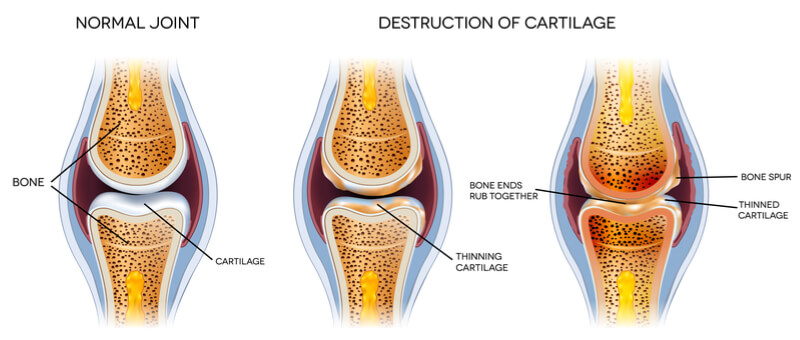 With tanezumab's FDA hold now lifted, the big pharma companies will target it at patients that are non-responsive to opioids and are progressing towards late-stage osteoarthritis. In contrast, LEVI-04 would be suitable for a larger patient population: "both late-stage patients to stop them having surgery and early-stage patients that would basically use the molecule for the rest of their lives."

Westbrook was honest with me when I asked about what lies ahead for his company. "We are a small, virtual biotech company with expertise in early drug identification, and leading the molecule through Phase I… We would be unable to deliver it [LEVI-04] to the market – we haven't got that expertise in the clinic to do the right studies."
As a result, Levicept is looking for a partner to help it see LEVI-04 through Phase II and beyond. The huge cost of carrying out a trial in the massive osteoarthritis market may also have been a factor in the decision to look for extra support. However, it came as no surprise to me that there is already plenty of interest despite the drug being at such an early stage of clinical development.
With the biotech close to finding the best dose of LEVI-04, the next stage is to begin demonstrating its capacity to treat osteoarthritis. "We believe the Phase II trial will be in osteoarthritis patients and we'll incorporate MRI so that we can demonstrate repair, as well as analgesia."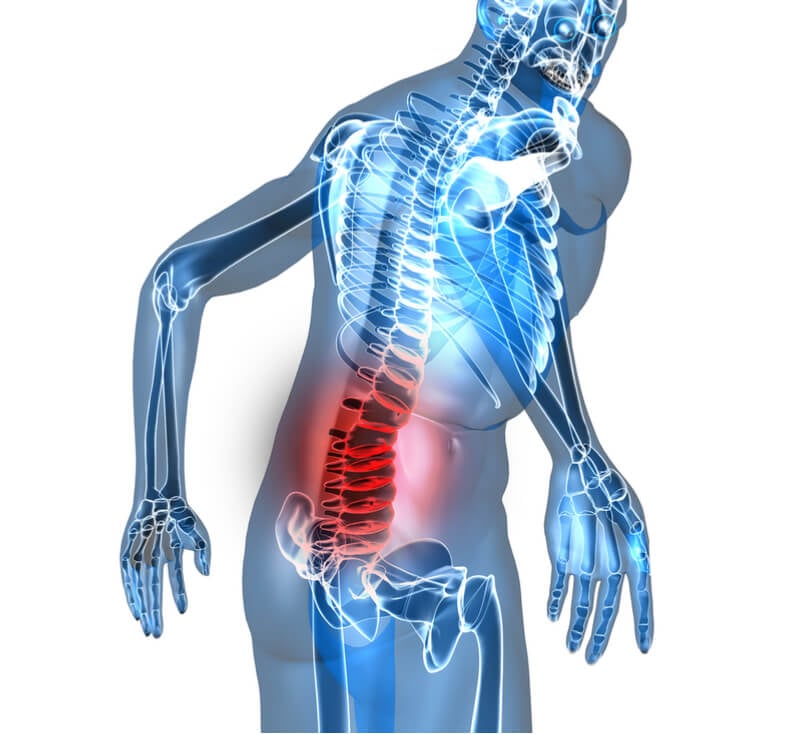 Once a partner is found and Phase II is initiated, the biotech can begin investigating LEVI-04 for the treatment of other indications. "We believe that the molecule will have efficacy in lower back pain, and possibly other forms of neuro-inflammation as well. It may also have utility in cancer pain – but we need to explore that."
Westbrook explained: "LEVI-04 is a really unique molecule… That's the only one we're focusing on." Another molecule, LEVI-05, was discovered but it did not take off as it lacks LEVI-04's disease-modifying capacity. I probed to find out what makes LEVI-04 so special: "It's the structure of the molecule, and how it interacts with the ligands – it allows the receptors and ligands to continue working as usual."
The pain relief field needs companies to drive innovation and fill the frighteningly big hole that has grown, leaving desperately underserved patients in need of better pain medications. Levicept has set its sights on osteoarthritis but I am particularly excited to see if its technology can, in time, reduce our exposure to readily available yet dangerous drugs like ibuprofen and stem the growing opioid crisis.
---
Images – Levicept; Oleg Lukyanov, piggu, Tefi, Julien Tromeur / shutterstock.com