I sat down with Eduardo Bravo, CEO of TiGenix, to talk about the technology that made his company so attractive to the pharma giant.
After beginning his career in big pharma, Eduardo Bravo took the plunge into biotech in 2005 when he saw the opportunity for a breakthrough therapy at a small Spanish biotech called Cellerix. The company became part of TiGenix in 2011, and when they merged, Bravo became CEO.
A few weeks ago, Tigenix found itself in another transaction: its commercial partner Takeda has made a move to acquire the Belgian biotech in a deal that could be worth €520M. This development follows hot on the heels of last month's CHMP recommendation for the approval of TiGenix's stem cell therapy for perianal fistulas, with the final word expected in the first half of this year.
I talked to Bravo about why he left pharma for biotech, what makes the technology so exciting that Takeda went all in on it, and the challenges in the field of cell therapy.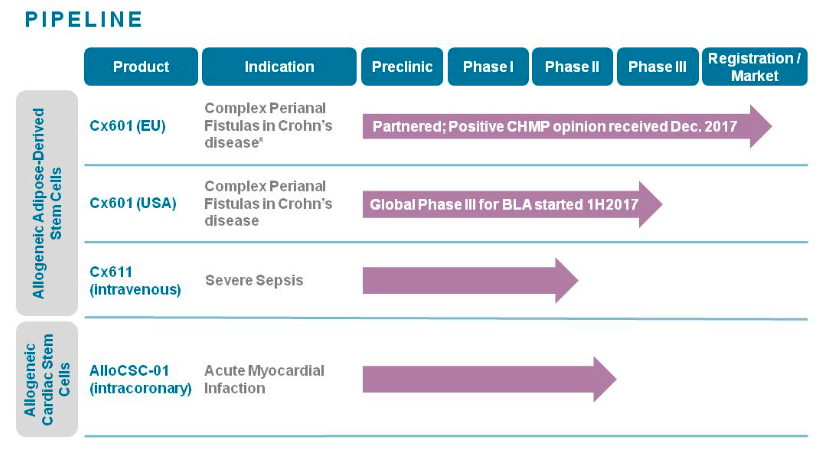 What attracted you to working in biotech?
I thought I wanted to go into a smaller environment, where you contribute more and have a much greater feeling of why you're doing what you're doing. It's less comfortable in biotech, but it's more exciting.
I had had no previous contact or experience whatsoever with cell therapy when I joined TiGenix, and it was a completely new market in 2005. I just saw the growth, discoveries, the world that was opening, and the number of companies that were starting to tackle diseases that couldn't be treated with existing therapies… I thought it was an exciting opportunity and one that was worth exploring, and I never left.
It seems like a particularly good time to be a cell therapy company with the CAR-T approval these days, and you must be very pleased with the CHMP recommendation.
Now is the easy time. The difficult part has been living for 13 years with people who did not believe we could make a drug out of these living cells. Once the big pharma started to put their weight behind CAR-T cells, other people jumped into it. I think that we're ahead in some areas.
CAR-Ts are today a very complex autologous product, while we just got approval for an allogeneic off-the-shelf compound. I think in many ways we're way ahead of the CAR-Ts, and I believe in a few years time, there will be allogeneic CAR-Ts that will replace the current ones.

Could you expand on that and talk a bit about your recent CHMP recommendation?
We are the only allogeneic stem cell company that has produced positive Phase III data in Europe. Also, the first that has received CHMP approval. Our applications might seem less obviously attractive than oncology indications, but I think there is a very real unmet clinical need.
I saw you're also aiming at sepsis: how does that application work?
We've demonstrated in animal models a very potent anti-inflammatory effect of stem cells. In severe sepsis, once the body has lost the fight to infection, there is a very quick inflammatory response — sort of a cytokine storm — that produces the organ damage and in most cases is responsible for the deaths of the patients.
The hypothesis that we're now testing is that Cx611 will reduce this inflammatory cascade and allow less organ damage and therefore better survival as antibiotics are allowed to do their work.
Is that why there are so few drugs for sepsis available at this point — it's because the inflammatory response is tough to manage?
Exactly. All the indications that we're targeting with our cells have this inflammatory component because that's what we believe distinguishes them from the cell therapies available today.
What makes the stem cells so safe then?
We've demonstrated that these stem cells, in particular those from adipose tissue, have extremely low immunogenicity; so they don't induce an extreme immune response, as would happen if you inject non-stem cells that are allogeneic.
This has been going on for a long time — people ask, how can it be that you can inject allogeneic cells with no response? Blood transfusions have been happening for decades without any serious adverse events and the blood has plenty of cells types to make it complicated; so provided you've done the right matching, it has been very clearly demonstrated that you can transplant these cells with no immunogenic effect.
When you do an organ transplant, on the other hand, patients have to go through immunosuppression and keep taking suppressants for a long time to avoid rejection because the cells have an immunogenic effect. All this is to say, you need to know what kinds of cells you are working with and their effect on the body and adapt them to your patient. In our case, we know that unlike with other treatments, immunosuppression isn't needed.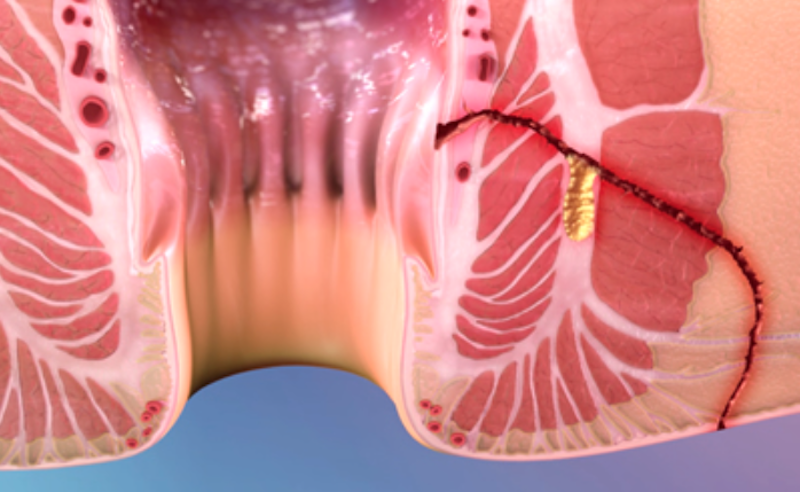 Manufacturing is a key challenge in cell therapy development, and your cells are derived from material that would ordinarily be discarded. Could you explain more about this strategy?
We use the material from liposuctions of healthy females under forty-five who are undergoing the procedure for cosmetic reasons. Indeed, we use cells that would otherwise be discarded, but we very carefully go through the cells to make sure it's the right material.
Once we've selected the donors, they go through stringent testing to make sure there are no viral complications for that individual. Once that's clear, the liposuction is sent to the manufacturing facility that we have in Madrid. We isolate the adipose-derived stem cells and seed them, thereby scaling up that material to billions of adipose stem cells. These are the cells that we then put in vials to treat inflammatory issues.
What's your sense of the cell therapy field's development as a whole?
After many years of looking on from the sidelines, I think the CAR-T explosion has made every big pharma company take an interest in the space. We're now starting to get the fruits of these years of labor as we get results — there's nothing more compelling than clinical data demonstrating efficacy and safety.
When companies realize that these products are going to be approved, that significantly piques their interest. I think we're also starting to see the first developments in technologies that can make manufacturing cheaper, and that combined with the data is starting to show that this is a viable business model. Cell and gene therapy will be a new treatment paradigm, and I think that companies will get involved as they realize this.
---
Images via TiGenix
SaveSave