Tusk Therapeutics is developing antibodies to ignite the immune system response against cancer. We spoke with CEO Luc Dochez about Tusk and the oncology field.
Tusk Therapeutics, based just north of London, focuses on therapeutic antibodies to boost the immune system in the fight against cancer. The company has been developing a number of candidates to control the immune system, dismantling the safe environment that the tumor creates around itself. Tusk's world-class team has deep knowledge of the oncology field, a wealth of experience in drug development and a track record of bringing drugs to the clinic and market.
Luc Dochez, hired as CEO in 2015, added further knowledge and experience to the team. He joined following stints at Prosensa and TiGenix among others, moving through a number of fields: rare diseases, RNA therapies and now to cancer. He told us, "I've always liked novel technologies. But the importance for me is still finding an area with a large unmet medical need," which sums up exactly the challenge at Tusk.
We had a chat with Dochez to find out how he ended up at Tusk, and what we can look forward to seeing them develop in the future.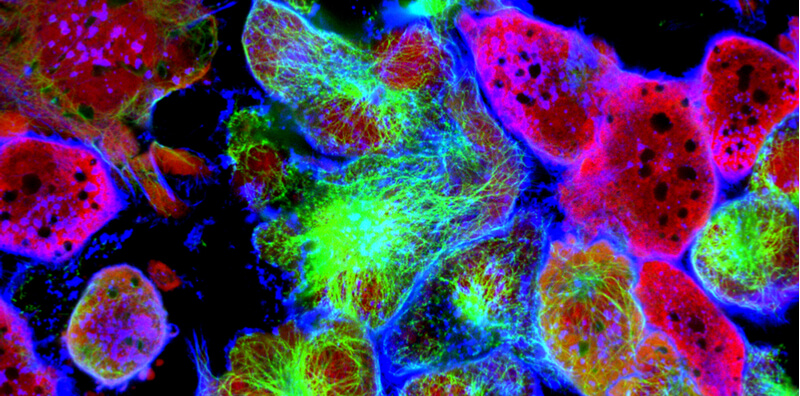 Cancer is one of the biggest killers worldwide, causing 8.8 million deaths in 2015 alone. "[It's] obviously still an area with a large unmet medical need, where a lot of patients and families are suffering as a result of the devastating disease," Dochez said, giving his biggest reason for entering the field. The hope is that any progress made will have a "meaningful influence and a big impact" on society.
Immuno-oncology was of particular interest to Dochez: "Using the person's own immune system… targeting the tumor microenvironment with an antibody, or with a small molecule, or even with the other technologies like cellular therapy – was something that appealed to me." This has, of course, become a popular approach for many groups, including Medigene, Adaptimmune and Immunocore.
For Dochez, it is also about doing something completely new to find a solution to a problem that has been troubling society: "Bringing innovation, working on different approaches, or things that are truly novel, are the things that push me into a certain area." All of these "ingredients" were there when Dochez got the opportunity to join Tusk.
While he describes it as a "typical immuno-oncology company," focused on traditional targets CD25 and CD38, he's confident in the disruptive power of its candidates. It is working on antibodies for combination therapies with the goal of increasing the number of patients that beat cancer. The company currently has candidates against its two main targets, CD38 and CD25, undergoing preclinical investigation and moving towards the clinic.

Traditionally, CD38 has been a target for the treatment of lymphoid tumors and leukemias, as it is expressed on the cell surface of these cancers. As with many candidates, the hope is that its cancer-killing ability can be adapted for solid tumors: "That has been a big focus for us: to develop a different, best-in-class CD38 molecule that can have an impact in solid tumors."
The company's second target, CD25, is based on research carried out by Dr. Sergio Quezada of University College London. His work, published in Immunity earlier this year, looks at the link between CD25 and T regulatory cells. "We've re-established CD25 as a potentially very interesting target," Dochez explained, "it's a Treg-depleting agent… we've taken it to the next level, turning it into a very promising agent, based on some additional characteristics that we added to the antibody." Tusk hopes to share more information about its CD25 candidate over the next few months.
As a relatively small company, Tusk has been careful not to spread its resources too thin: "We're already pushing these two programs towards the clinic… it's a huge effort for company resources." The aim is to bring its anti-CD25 and anti-CD38 antibodies to patients over the next couple of years.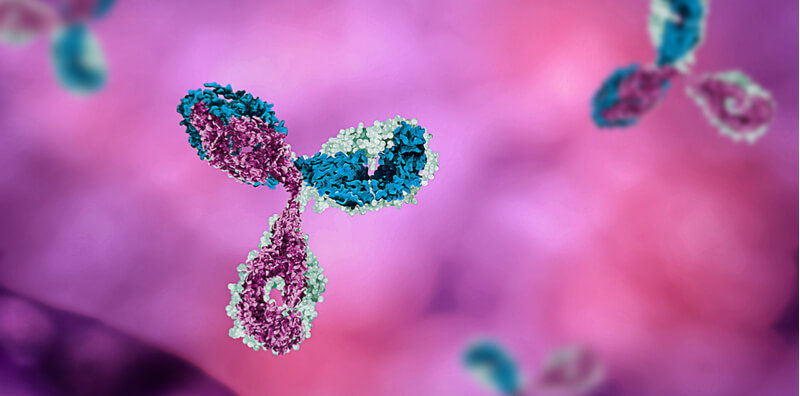 In response to whether Tusk is concentrating on assets rather than a platform, Dochez laughed: "I think we've made the choice to try to pick a number of targets which we feel are going to be key in the future of immuno-oncology."
The company decided not to develop its own antibody platform and instead is focused "a little more on the biology", citing the number of antibody platforms already available as a reason to concentrate its resources towards immuno-modulation screening, at which Tusk is particularly strong.
Dochez also pointed out that the field is leaning towards a selection of targets, which are believed to hold a lot of potential in increasing the success rate of cancer therapies, potentially up to 80%. He believes that this will require combination therapies that are "tailored towards the different cancer indications and different patients," Dochez continued, "we are trying to provide parts of that puzzle."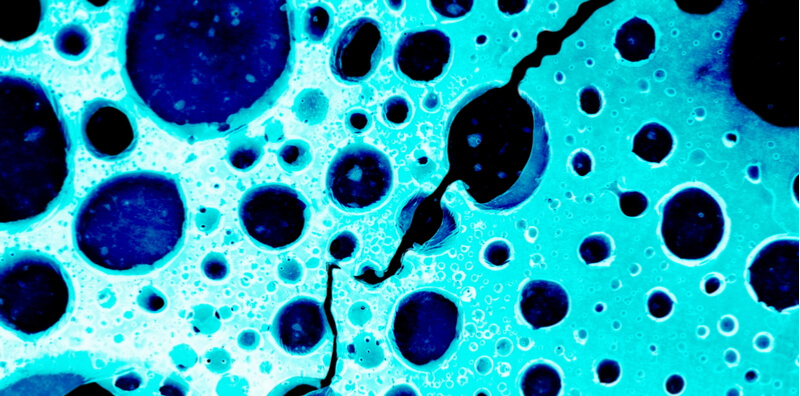 At Prosensa, he was part of a team that saw the company became one of the first European biotechs to venture across the Atlantic and go public on NASDAQ: "If we would have gotten royalties on every other company that followed our example, that would have been great," he joked.
Although Dochez does not think it is essential for European biotechs anymore though, he admits that companies should always have the ambition to head stateside: "The US remains a very important market – there's more capital,  with a larger pool going to biotech companies … You should always have an eye out."
Finally, Dochez was asked what field he might be in if he didn't already have his hands full in oncology: "At the moment, I'm very committed to the fight against cancer, but there's an enormous amount of other very challenging diseases… like Alzheimer's, Parkinson's disease… and rare diseases… all  disease areas that are intriguing and excite me ."
"It's just, then, a question of looking at where I feel I can help to make an impact?" Dochez continued. His focus is not so much on the technology, but more where he feels he can make a difference to the lives of patients.
---
Images – Vshivkova / shutterstock.com; Tusk Therapeutics; media point inc / shutterstock.com; Shebeko / shutterstock.com