Hello biotechnologists,
Do you often find yourself utter the words, "I'm sorry", when you haven't actually offended someone or made a mistake? It's a common phenomenon, especially in the workplace. Some people argue that compulsive apologising presents as weakness and may make you appear less confident in your own professional abilities. Career coaches even advise approaches to reduce the tendency of saying sorry. However, is apologising really such a bad thing?
By definition, an apology is an acknowledgement of offence or failure. However, it's largely shaped by culture and context and has been used in many different ways. In countries like Japan, it is more about politeness, showing empathy to reflect on what has happened, and being aware of the impact an individual's actions can bring to those around them. Studies also show that this behaviour could be gender-biased. Women likely tend to apologise more often because they have a lower threshold than men for what they consider offensive.
Living in a world where apologies are somehow stigmatised, perhaps it's time to re-think why we apologise and find a balance between our communication style and be aware of how others may perceive that style. Don't be sorry for saying sorry. When we do so, we're expressing concerns for how our actions affect others. Even apologising out of courtesy can serve a purpose, or even be a sign of empathy. 🙂
Here come the jobs for the week:
Check out the exclusive offers from Twist Bioscience or become a Scientist at Idorsia. Just starting out? Check out the internship at Roche!
---
Exclusive Offers
Scientific Development Manager at Twist Bioscience. Germany. Click here
Synthetic Biology Account Manager at Twist Bioscience. Germany. Click here
Customer Support Specialist (SynBio) at Twist Bioscience. Europe. Click here
---
Research and Development

Scientist – Immunology Biology at Idorsia Pharmaceuticals Ltd. Basel, Switzerland. Click here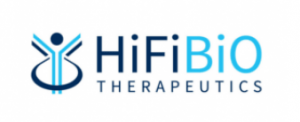 Scientist (Molecular/Cell Biology/Immunology) at HiFiBiO Therapeutics. Paris, France. Click here
Head of Early Development, Rare Diseases at Roche. Basel, Switzerland. Click here
---
Clinical and Production

Team Lead, Vector Manufacturing at Adaptimmune. Stevenage, United Kingdom. Click here
Senior CRA, at Premier Research. Stockholm, Sweden. Click here
Medical Reviewer – Rheumatology at PRA Health Sciences. Sofia, Bulgaria. Click here
---
Internship
Internship in Protein Science at Roche. Basel, Switzerland. Click here
---
If you want to be kept in the know regarding biotech jobs, sign up for our newsletter! You can also stay up to date with everything about biotech in Europe at the same time. 😉
To companies who wish to advertise their job positions here:
Please contact us at contact-at-labiotech.eu
Cover image By ANADMAN BVBA
---