The dopamine antagonist Baremsis is on its way to FDA approval for the treatment and prophylaxis of post-operative nausea & vomiting, after succeeding in a final phase III study.
Acacia Pharma, one of our Cambridge top 15 biotechs, is repurposing marketed drugs to provide supportive treatments for post-surgical or cancer patients. Their lead project, Baremsis, is a dopamine antagonist, which Acacia is aiming to license for the treatment of post-operative nausea & vomiting (PONV). PONV is very common in patients that underwent surgery and for obvious reasons is distressing to the patients, thereby significantly impeding post-operative recovery.
Current management of PONV is based on two classes of anti-emetic drugs: 5HT3 antagonists and corticosteroids. 5HT3 is routinely used as prophylaxis in surgical patients, but up to 40% of patients experience PONV despite the use of prophylactic anti-emetics and require rescue medication. The current choice of rescue anti-emetics is highly limited and, according to Acacia, there is a great need for a third-line treatment which is based on a different anti-emetic mechanism.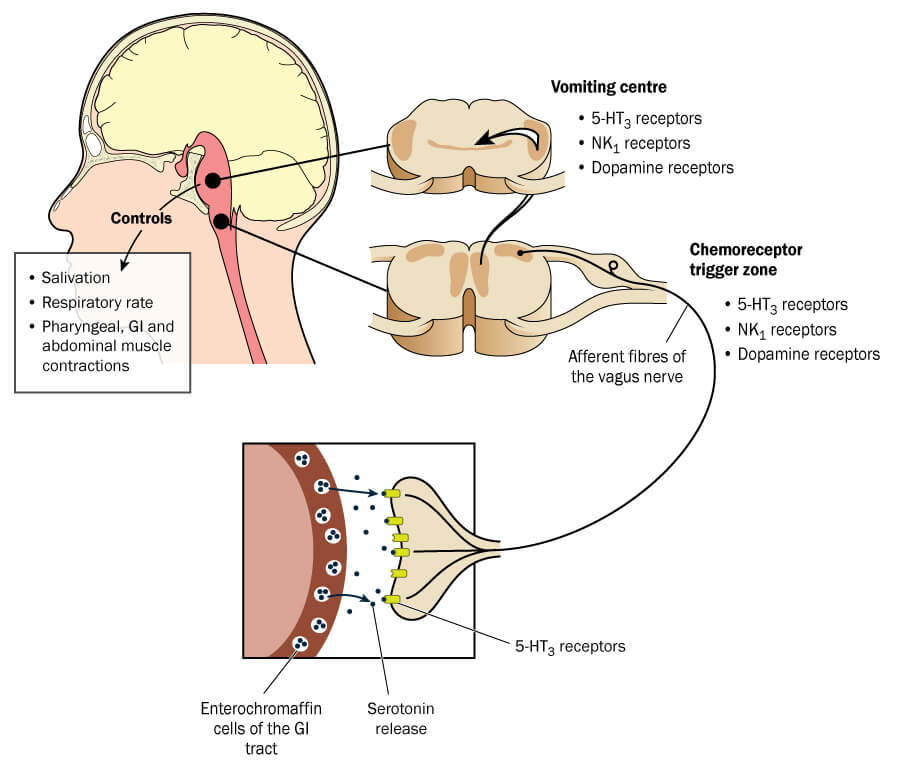 Dopamine antagonists are a promising third class of anti-emetics. However, receptor antagonists such as Droperidol have been associated with cardiac arrhythmias, which has impeded their use. Baremsis is showing very promising results and might be able to fill the current gap. Altogether, Acacia has now completed a series of four phase III trials of Baremsis – providing some of the most comprehensive post-operation nausea studies ever!
In two phase III trials for the prophylactic use of Baremsis either alone or in combination with standard anti-emetics, Baremsis was able to significantly improve the complete response rate, defined as no vomiting or retching and no requirement for antiemetic rescue medication in the first 24 hours after surgery.
A third trial was completed in late 2016, revealing efficacy of Baremsis for the rescue medication of patients with established nausea and/or vomiting. Now, Baremsis also triumphed in a phase III trial in patients suffering from PONV despite prophylactic anti-emetic treatment.
With this final success, Acacia Pharma intends to position Baremsis as the drug of choice for rescue medication as well as combination prophylaxis of PONV. The company aims to submit a new NDA in early 2017.
After Acacia postponed its IPO in October 2015, we are wondering if the company may now gain new spirits. FDA approval, at last, seems to be within reach. 
Images via Blamb / shutterstock.com and Everything I Do/ shutterstock.com