The failure of Biogen's Alzheimer's disease drug in a phase III trial last week caused BioArctic's stock price to plummet by 35% on Nasdaq Stockholm. The Swedish company has just begun a phase III trial of its own Alzheimer's treatment.
Last week, Biogen and its pharma collaborator Eisai discontinued the phase III development of an antibody drug for Alzheimer's disease due to a lack of efficacy. This decision follows similar moves from big pharma — Eli Lilly, Pfizer, AstraZeneca, and Merck have all abandoned late-stage Alzheimer's programs after failure in clinical trials, dashing many hopes for a first treatment that can slow the progression of Alzheimer's disease. Since the news, Biogen's stock has slumped by over 25% on Nasdaq.
The bad news has been wreaking havoc for another one of Eisai's partners, BioArctic, which is developing antibody drugs for the same disease. Since last week, BioArctic's own stock price has fallen by 35% on Nasdaq Stockholm, and the stock exchange temporarily halted trading in BioArctic in reaction to the large drop.
Just one day after Biogen's news, Eisai and BioArctic were scheduled to start a phase III trial of an antibody treatment for Alzheimer's. Although the antibody is not the same as Biogen's, both antibodies target pathological forms of a protein in brain cells called amyloid beta, which has been linked to Alzheimer's disease. This protein has also been the target of the many failed clinical trials that led big pharma to abandon their drugs.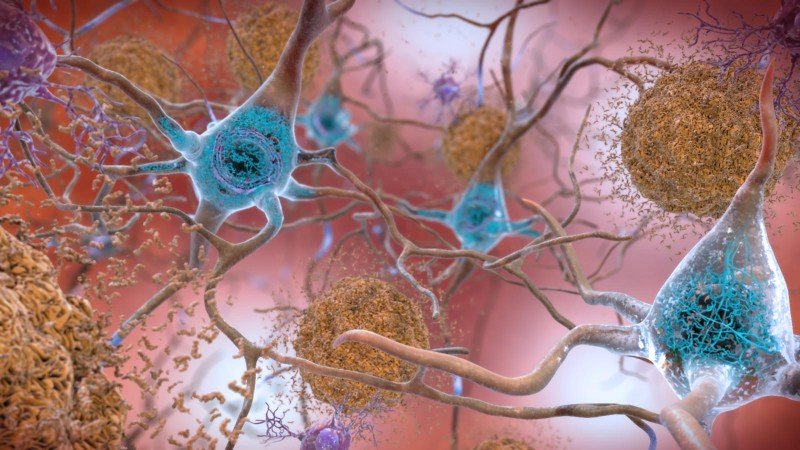 In face of the uncertainty, Eisai and BioArctic remain focused on amyloid beta. They have begun the phase III trial and results are expected in 2022.
The mounting failures of treatments targeting amyloid beta have highlighted that Alzheimer's is a complex disease with many underlying factors, and may need a variety of approaches to solve the puzzle. Alternative approaches include epigenetics, gene therapy, the microbiome, and reducing inflammation in the brain, which is thought to contribute to the pathology.
In addition to antibody therapies, companies are also working on vaccines against Alzheimer's disease. These include the Ireland-based biotech United Neuroscience, which hopes to make the immune system attack and remove pathological amyloid beta. The Slovakian biotech Axon Neuroscience has a different vaccination target linked with the disease, called tau proteins. 
---
Images from Shutterstock and NIH Flickr