For those with blood pressure problems who hate blood pressure cuffs, hope is here. Swiss biotech aktiia has raised €3.6M to market a medical bracelet that could monitor your blood pressure 24/7.
"Think of aktiia as the first medical device to measure blood pressure for long periods of time … that does not influence your lifestyle," Josep Solà, Co-Founder and Chief Technical Officer of the biotech, told us.
Aktiia's technology is designed to collect blood pressure data from the wearer for healthcare purposes. In particular, the company hopes to use this data to help diagnose and manage symptoms in people with high blood pressure. Hypertension increases the risk for heart attacks and strokes and is very common, affecting one in three adults worldwide.
Many wearable devices, such as the Fitbit, report the user's blood pressure without using a cuff. They typically shine a beam of light into the skin and measure the fluctuations in light reflected as your blood vessels pulse, a technique called photoplethysmography. However, these are not generally accurate enough for approval in medical use, as Solà explained: "There is no medical device available today at the market that measures blood pressure 24/7 … without inflating a cuff around a part of your body".
Aktiia hopes to change this with its bracelet wearable. Although it uses photoplethysmography like the other devices, aktiia claims that its algorithms can accurately deduce the blood pressure to a medical standard by analyzing the shape of the PPG traces. It is currently at an early stage, but if their technology gets approved for medical monitoring, it could change the way blood pressure is measured in the clinic.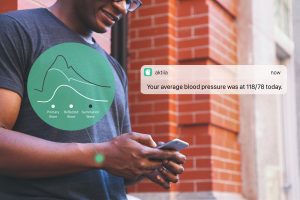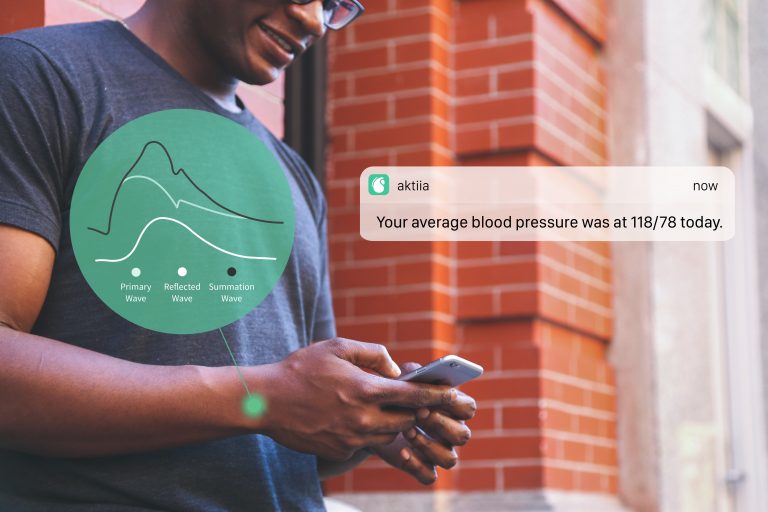 Common limitations of blood pressure monitoring using light include issues with measurements on dark skin and when in motion. However, Solà is confident about the new tech: "The aktiia … technology is capable of handling these limitations, and understands when a measurement can be performed or not," he affirmed.
With issues of accuracy making this form of blood pressure monitoring difficult to transfer to patients, it will be interesting to see if aktiia's technology manages to make good on its claims in further testing. Watch this space!
---
Images from aktiia