GeNeuro has released Phase IIb data showing that its antibody can reduce brain damage in patients with multiple sclerosis by going after an unusual target: a virus that has been in our genome since ancient times. 
Paris-based biotech GeNeuro has reported that a treatment it is developing in partnership with Servier has potential to treat multiple sclerosis. In a Phase IIb trial with 270 patients in Europe, those treated with the antibody GNbAC1 had 29% less shrinking of the brain's volume after a year compared to those treated with a placebo. They also had 63% less "black holes" — areas of the brain with permanent and irreversible damage.
Contrary to what one might expect, the antibody did not show effects on inflammation levels in the brain — the main target of current treatments against multiple sclerosis. The reason is that GeNeuro goes after a completely different target: a human endogenous retrovirus, or HERV for short.
HERVs infected humans in ancient times, inserting their DNA into ours. Nowadays, up to 8% of all our DNA comes from these viruses. Although most of their genes have mutated and are no longer functional, there is a pathogenic protein produced by this DNA that has been consistently found in the autopsies of patients with multiple sclerosis.
GeNeuro's stock is up by 25% after the announcement, though still not anywhere near where it was before last August when GeNeuro's stock went down by a massive 65% when it announced no significant effects of the drug after 6 months. It had to wait until a year of treatment in order to show significant results.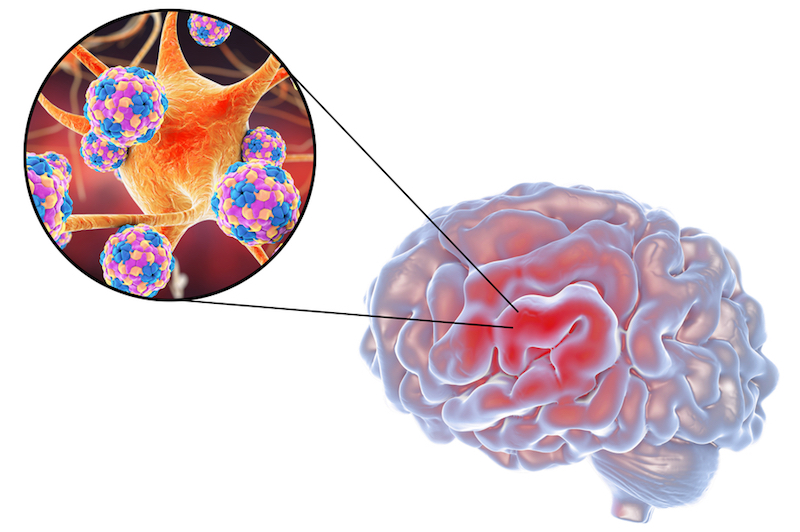 "We're not directly impacting the immune system, like immunomodulating or immunosuppressive drugs," CEO Jesus Martin-Garcia told me. "We're neutralizing a pathogenic protein, so it may take longer for the effect to be seen on inflammatory markers."
GeNeuro is the first to ever show a treatment that targets an endogenous virus to be effective, perhaps opening a new path for new approaches to treat disorders of the central nervous system, since similar endogenous retroviruses have been linked to cases of schizophrenia, ALS and Alzheimer's.
---
Images via HelloRF Zcool, Kateryna Kon /Shutterstock