Max Cooper bridges the age-old divide between science and art with a transfixing blend of glitchy electronica, classical music and haunting vocals.
I was lucky enough to catch Max Cooper live in Dublin last weekend, during his tour to showcase his latest album, Emergence. Inspired by natural processes and the laws underlying them, Emergence is a tour-de-force of contrasts — art and science, emotion and calculation, smooth piano and glitchy electronic, warm organic atmosphere and cold pixelated computerization.
"I started working on the project around 3 years ago, when I was thinking about how I could link my interests in science, music and visual arts together," he says. The resulting work covers not just Cooper's career by drawing from his earlier albums but also the birth of the universe: Emergence tells the story of how life came to be, starting with the bones of physics and running through complex lifeforms into the present digital age.
Born in Belfast to Australian parents, Cooper found his direction after reading Stephen Hawking's book, 'A Brief History of Time' at 13. "I didn't fully understand it, but it was the most spectacular mind blowing ridiculousness anyone could come up with, and it was real – how could that not be interesting?" he told Trackitdown.
Science fits that mould in general, the real world is full of mind-bending things, which everyone is interested in if they are explained in the right way. It's just a shame that science is often taught in a bland fashion with more emphasis on exam scores than developing students' interests." Max Cooper, Musician & Scientist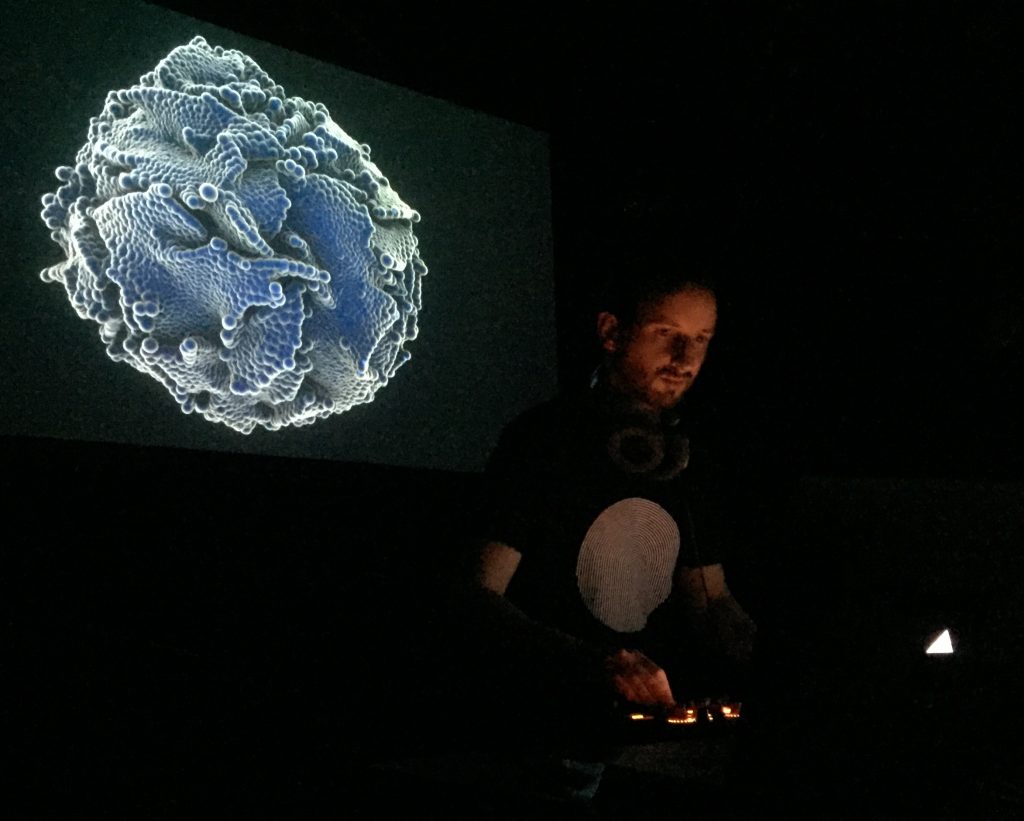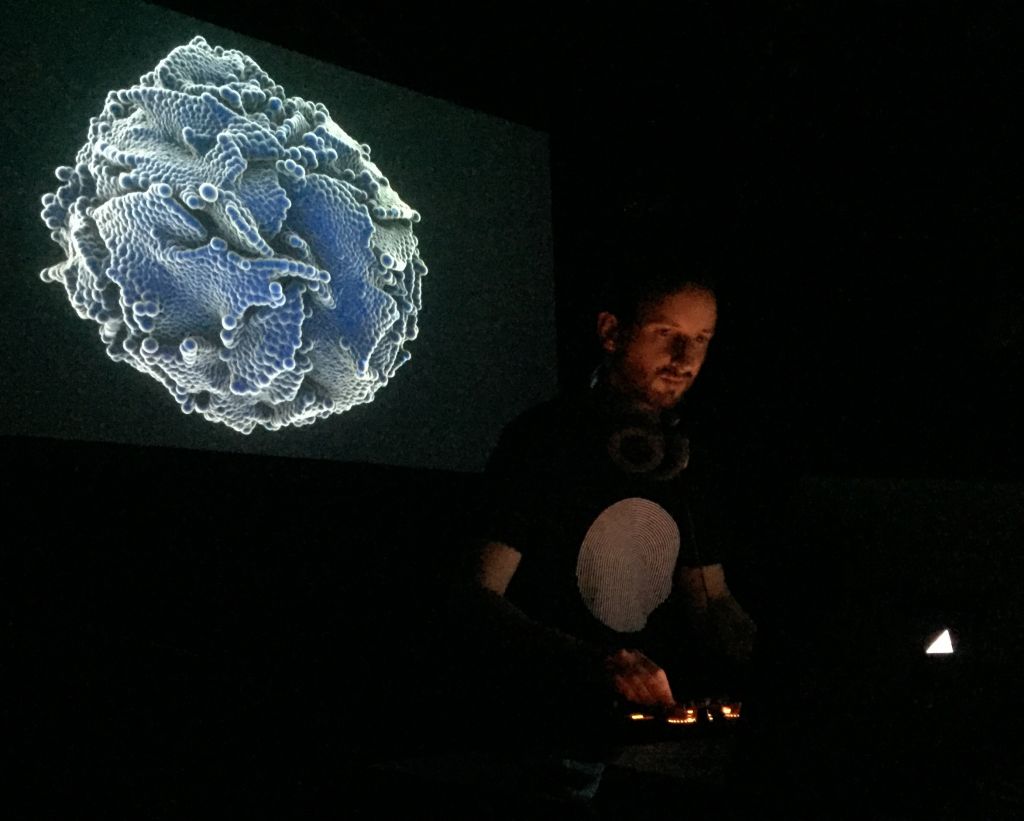 Cooper was so interested in science that he pursued it all the way through graduate school. In 2008, he received a PhD from the University of Nottingham in Computational Biology. His focus? Modelling the evolution of genes, their regulation and transcription. Though he left research in 2010, after a brief postdoc at UCL, science remains an integral part of his life as the focal point of his music.
Cooper has no formal music training beyond middle school violin lessons. Nevertheless,  his career took off after the release of his first major EP, Harmonisch Series, in 2009. Even before the release of his first studio album, Human, in 2014, he earned numerous accolades, including Beatport Artist of the Year and one of the Top 20 Live Acts on Resident Advisor in 2011 and 2012.
Though the violin didn't stick, classical music features prominently in his work. Cooper names modern pianist Olafur Arnalds as one of his influences, and he has been collaborating with classical pianist Tom Hodge since 2013. Hodge contributed to several tracks on Emergence, which was finally released last November.
"The result was initially a live AV show, which then turned into an album, and for the final piece to close the project next year, a surround sound movie format," Cooper says. "It is not supposed to be a rigorous scientific presentation of ideas. The project is my own interpretation of the modern scientific story, told through visual art and music."
Below is a survey of the project — catch him on tour in Europe now!
On dimensionality: "Teotihuacan Part 2" and its accompanying video is an experiment in visualising the world's dimensions. "When higher dimensional shapes are rotated and viewed from a lesser dimensional viewpoint, beautiful structural warping seems to occur, even though the objects are not actually changing shape," Cooper explains. He and mathematician Dugan Hammock modelled this phenomenon in Matlab to produce the video.
On cells and the origins of life: "Origins" examines immiscible liquids and their separation by intermolecular electrostatic forces and the vehicle of life. When these liquids are forced to mix, their molecules orient themselves to form droplets, which leads to the formation of cells.
"Living cell membranes are much more complex than what is created here, but the general idea of how simple natural forces can lead to simple self-contained units in which competition could begin, was something I thought was interesting and a good way of showing this part of the start in an artistic way," Cooper explains.
On biochemistry: "Fragments of Self" is meant to show "cell-organelle-like structures developing, and lock-and-key-like interactions for the glitch sections. So I thought it would be a nice abstract way of presenting intracellular form and dynamics; the factory operating inside every living cell…It's a miracle it works at all, but nature is great at robustness after billions of years of failed attempts."
The glitches seems to reflect 'glitches' in the evolutionary process, representing mistakes that contrast with a persistent yet elegant piano thread mirroring the underlying beauty and grace of nature.
On cell division: With its compressed opening, "Seething" captures a confined drive that eventually bubbles to the surface, much as a human would seethe or as a cell finds a way to multiply. Built by Andy Lomas, the accompanying video is a mathematical model of the mechanical forces and responses to light and nutrients that drive cell division.
"Perhaps surprisingly, his simplified system regularly yields morphologies reminiscent of real biological forms, even though it is not set up with specifically biological rules" Cooper says. "Interestingly, the most aesthetically rich growth behaviours tend to occur at the boundaries between parameter space regions for specific forms"
On adaptation: "Order from Chaos" opens with a sample of rain beating on a window, which is then forced into pattern using a live-drum grid to drive an 'emergent' pattern as order is created from chaos. The video examines the chaos from which living systems emerge and to which they ultimately add.
On altruism: My favourite track, "Trust," examines altruism in populations and demands self-reflection on kindness. Its regular steady beat is reassuring, and the vocals, though haunting, are still soothing. Again, Cooper plays on digital models of biological functions, as the video follows a robot that learns to sympathise and care for its fellows.
"This opened the door for some additional scorched world and warring political system narratives, which fit in well with the generally darker themes in the other videos upon the arrival of complex human society," says Cooper. "I'm not a pessimist though, things do eventually get better in the overall Emergence story, it just happens when humans and society as we know it have transitioned to a new state."
To read the full story of the universe as told by Max Cooper, visit the Emergence site or catch his on tour in Europe.