The Berlin-based startup OMEICOS Therapeutics announced the first closing of a series B financing round of  €8.3M and the initiation of a Phase 1 clinical trial for the treatment of atrial fibrillation.
OMEICOS Therapeutics, a spin-off from the Max Delbrueck Center for Molecular Medicine in Berlin, is taking the next step with its lead compound OMT-28 for the treatment of atrial fibrillation. After their €6.2M series A funding round in 2015, the biotech was now able to raise another €8.3M in a series B funding round to support the clinical development of OMT-28. The company also announced the dosing of the first subject in a first-in-human clinical study.
Atrial fibrillation is the most common form of heart arrythmias, affecting around 2-3% of the population. While the condition is not directly life-threatening, without treatment it can have serious consequences such as heart failure or stroke. Current antiarryhthmic treatments work by slowing down the excitation of the heart cells, but they can also cause severe side effects.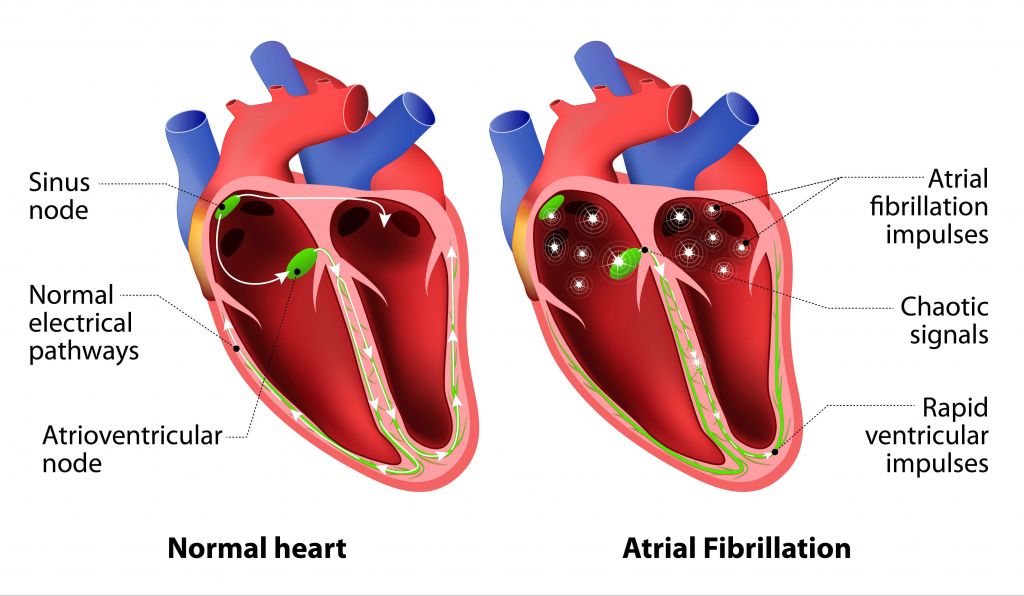 OMEICOS' lead compound is based on omega-3 fatty acids, known by every nutritional expert for their positive effects on the heart and immune system.  The company's therapeutic strategy is based on synthetic derivatives of natural metabolites of omega-3 fatty acids that have a strong antiarrhythmic effect.
OMEICOS has managed to overcome the hurdle of instability of these metabolites by developing synthetic molecules that are as potent as natural metabolites, but much more stable, making them suitable as orally available therapeutics.
Unlike other antiarrhythmic drugs, OMEICOS' compounds activate a cardio-protective signaling pathway that stabilizes heart rhythm. In addition, the compounds are expected to provide curative effects to diseased hearts by preventing electrical and structural remodeling, a common cause of heart disease.
According to a study by the consulting firm Grand View Research, the market for atrial fibrillation is expected to reach €15.34B ($16.17B) by 2020 in part due to a an ageing world-population. However, non-pharmacological treatments such as catheter ablation are also expected to increase in application due to newer and improved techniques.
The growing population of AF patients is faced with outdated and extremely limited medical treatment options. Current treatments have insufficient efficacy, risk of severe side effects, and are unable to reduce patient mortality," said Robert Fischer, CSO of OMEICOS Therapeutics.
New pharmacological interventions with different mechanisms and less safety issues are definitely needed and the area is not a crowded field for biotech, making OMEICOS' therapeutic strategy seem promising.
Images via shutterstock.com / juzticecreative and Designua