Over the last two decades, the process of genotyping has become increasingly refined. This has allowed researchers to identify an abundance of new genes and carry out a number of successful genome-wide association studies. However, researchers genotyping in their labs are frequently confronted with a number of challenges.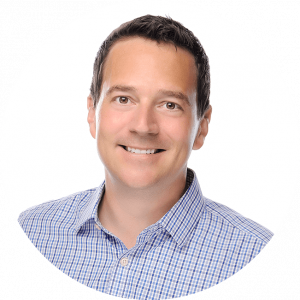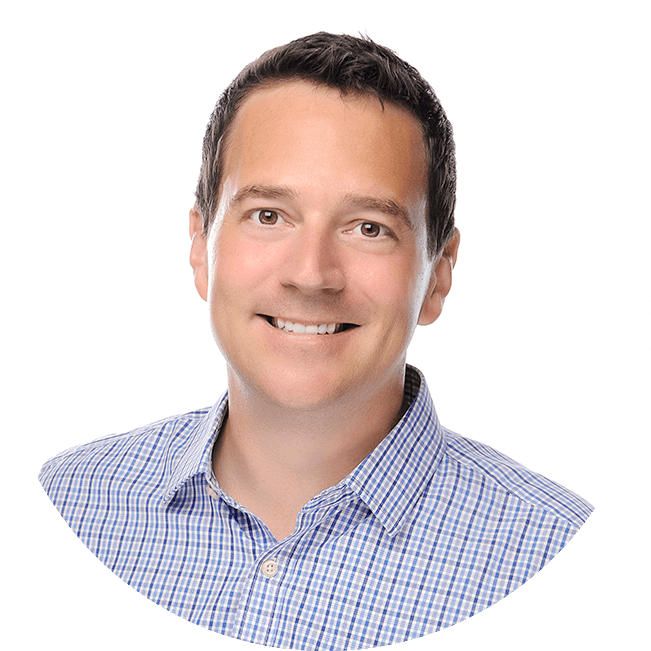 "It is an increasingly competitive world out there, not just from a scientific perspective but also from a funding standpoint," says David Porteous, Director of Sales Europe at Transnetyx. "It has become more and more complicated to get grants, the competition is growing, and the race to discover and publish is ever present."
The pitfalls of genotyping in a lab
As all of these processes are becoming more intense, laboratories are struggling to keep up. "A large part of the keeping-up process is the researchers' ability to turn out good and validated research. But unfortunately, a lot of research nowadays is not reproducible," Porteous says.
There are several reasons for this. One key issue is the amount of time researchers have to spend on secondary processes, including genotyping. A researcher might need one day or more days per week to genotype, "and that doesn't leave them with a lot of extra time to do actual research," Porteous adds.
Porteous compares the genotyping process for researchers with the analysis of blood samples for doctors. Similar to doctors who only need the results of a blood test to do their job, without going through the actual analytical procedures, researchers don't actually need to genotype themselves, they only need the results.
What is the role of animal facilities?

"In the end, traditional genotyping is just running an agarose gel and looking for the presence or absence of a gene," he says. "So just like with blood samples, it's not that important to go through the actual genotyping process. Also, researchers might have trouble with accuracy, and a lot of times the animal might need to be re-tested, providing there is enough tissue or DNA left."
Consequently, the genotyping process does not only involve labs, but also animal facilities. If more samples are needed, researchers may have to complete additional paperwork or have an extended waiting period depending on their project license and the availability of the necessary animals.
Porteous explains that samples are often left to sit at animal facilities for days and weeks before they are collected by the researchers. This also means that the animals, whose samples were taken, are still alive. "They need to be fed, they need to be watered, they need a change of cage," Porteous explains. "And all this time, the labs are still being charged while the animal facility waits for them to genotype their tissue samples. The costs involved are extremely high."
The solution: outsourcing the genotyping process

To circumvent these challenges of time, accuracy and costs, researchers can outsource their genotyping to Transnetyx. In 2000, the company's future founders asked themselves whether they could create an enterprise that people could outsource their genotyping to, making the lab more productive and giving researchers more time for their experiments.
Four years later, in 2004, Transnetyx was founded with the launch of the world's first fully-automated genotyping system. "In January 2019, we celebrated genotyping our 20 millionth sample," says Porteous. "On our system, we've done over 150 million reactions and have been able to maintain an average of 99.97% accuracy. This is down to the fact that robots are doing the testing, so there is no human interaction with the samples, eliminating the possibility of human error. Robots are reliable. They will do the exact same process in six weeks, as they have done today."
Transnetyx is now operating all over the world. Working closely with FedEx and numerous research institutes in Europe, such as Cancer Research UK and the Spanish National Cancer Research Center (CNIO), it has set up special centers called TAGCenters where researchers can drop off their samples and have them shipped directly to Transnetyx' automated genotyping lab in Memphis, Tennessee.
Genotyping at Transnetyx

"Once we receive the samples, which are pre-sealed by our customers in special wells with a rubber cap, our robotic system pierces through the cap and lyses the tissues in the wells," Porteous explains. "Only one-third of the lysate is then transferred to another plate for DNA extraction, and from there it is moved to another plate for testing. The entire genotyping process takes only 24 or 72 hours to complete. Two-thirds of the lysate are still in the original well plate. We store this for our customers for six months and can send it back to them in case they want to do further testing."
Transnetyx also has the world's largest database of more than 25,000 assays. Therefore, in the vast majority of cases, the team can test the samples immediately. "If we needed to design a specific assay, we will do that for free in a short amount of time," says Porteous. "This custom-designed assay will also be added to our database for future research."
The generated results from the genotyping process are digital and can be viewed via email or via a researcher's own account. This allows researchers to easily access their data and share it with colleagues. They also have the possibility to translate the pluses and minuses into other words, which enables researchers to interpret their results easier during their studies and simplifies collaboration with other researchers or labs around the world.
"We have recently launched our own colony management system, Transnetyx Colony, that allows researchers to access, update and share their data in real time," Porteous explains. "The software enables researchers to track their animals and input colony data more efficiently as well, allowing users to order, review and assign genotype results."
Moreover, Transnetyx is working with other colony management software companies so that the genotyping results can be uploaded into their systems. "Imagine a large lab with hundreds of samples every month," says Porteous. "It can take hours to manually input all the data into the system, which is time-consuming and also prone to human error. So if we are able to send our results to different software systems, it makes researchers' work much more efficient."
Knowing the genetic background is more important than you may realize

Recently, Transnetyx has launched a genetic background monitoring service to complement its automated genotyping. Using the same lysate that has been stored for genotyping, the team at Transnetyx can help verify the strain or substrain of mice to lessen the chance of genetic contamination or to help optimize backcrossing and reach fully congenic strains faster.
"The key is to ensure the reproducibility of research," says Porteous. "Evidence shows that the genetic background affects a mouse's phenotype, and routine genetic monitoring is necessary to ensure that researchers have valid experimental data. We offer panels for C57BL/6, 129, and BALB/c as well as substrain services for C57BL/6. Many researchers put their work at risk if they do not implement a methodology to monitor their mice's genetic background as they continue breeding.
"Imagine a paper is published and six years later somebody comes across it and wants to recreate the experiment, but they cannot reproduce the results, because the substrain of the C57BL/6 model was unknown at the time of the original experiments. As researchers are becoming more aware of this problem, the analysis and documentation of the type of model and substrain that is being used have reached a new level of importance."
Are you losing time genotyping in your lab? Are you struggling to get accurate results? Get in touch with the team at Transnetyx to streamline your genotyping and help ensure the reproducibility of your research!
---
Images via Shutterstock.com
---
Author: Larissa Warneck, Science Journalist at Labiotech.eu