In 2021, 28% of FDA approvals were granted to biologic drugs, showcasing the increasing demand for the biopharma industry to develop, manufacture and market biologic-based therapies. Biologic drugs include monoclonal antibodies and large molecules produced in mammalian cells, bringing the already complex process of drug development to a new level.
Although the biomanufacturing of many of these molecules is a well-established process, challenges and bottlenecks remain. These include bioprocess optimization, capacity constraints, supply chain hurdles, and regulatory requirements. A promising solution for companies that do not have the technical expertise and comprehensive in-house capacity to address these issues is to outsource different phases of their drug development pipelines to an end-to-end specialized contract testing, development and manufacturing organization (CTDMO). 
Some of the main attractions for drug developers looking to CTDMOs are: balancing risk and time, avoiding supply chain turmoils, adapting to rapidly-changing goals and timelines, and managing complex and constantly-evolving regulatory requirements. With such requirements, the role of a CTDMO has evolved from a mere service provider to a thought partner. Therefore, selecting the right outsourcing partner is a major factor for the success of a drug development program as biomanufacturers and CTDMOs work collaboratively together. 
In this infographic, we present the results of a survey conducted of 40+ biopharma professionals on what they mostly look for in a CDMO partnership. The most requested criterion of "balancing speed and risk" expresses the need to move away from the one-size-fits-all approach towards a more customized setup. Merck's CTDMO services are successfully implementing this concept by bringing together their more than 25 years of biopharma manufacturing experience, transparent communication and multidisciplinary expertise to create a real customer-centric environment for each biomanufacturing project. 
You can download a free version of the infographic here!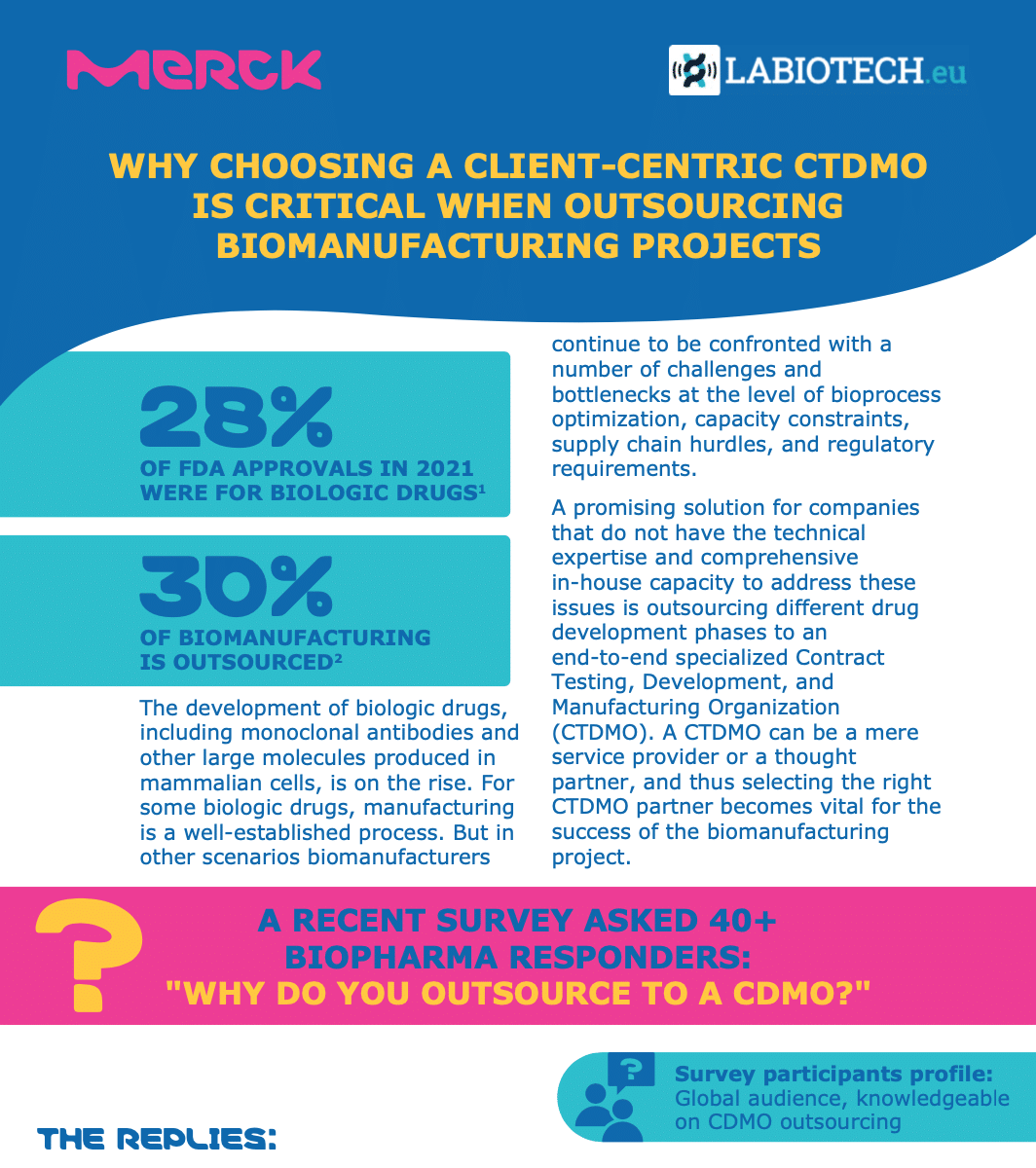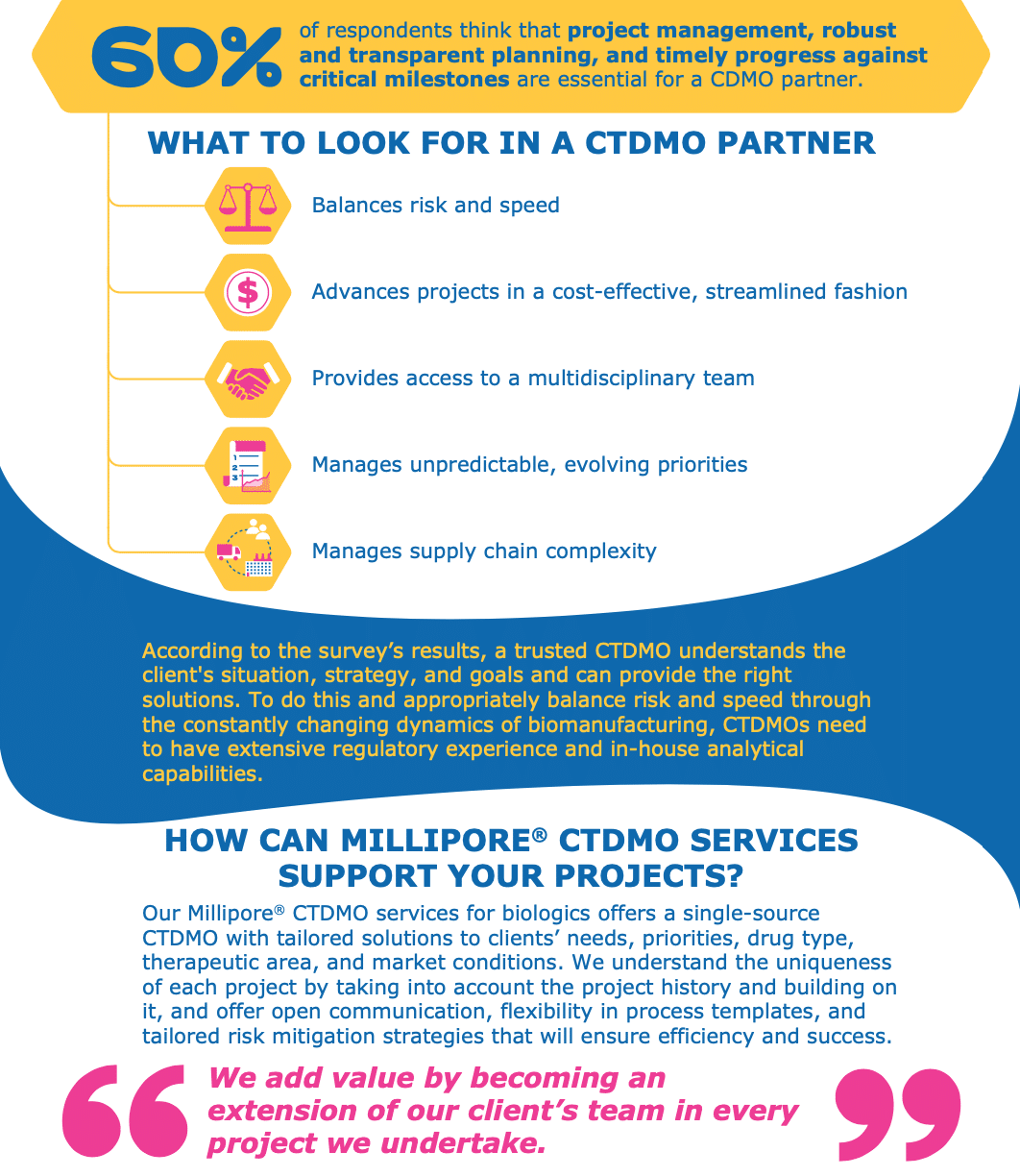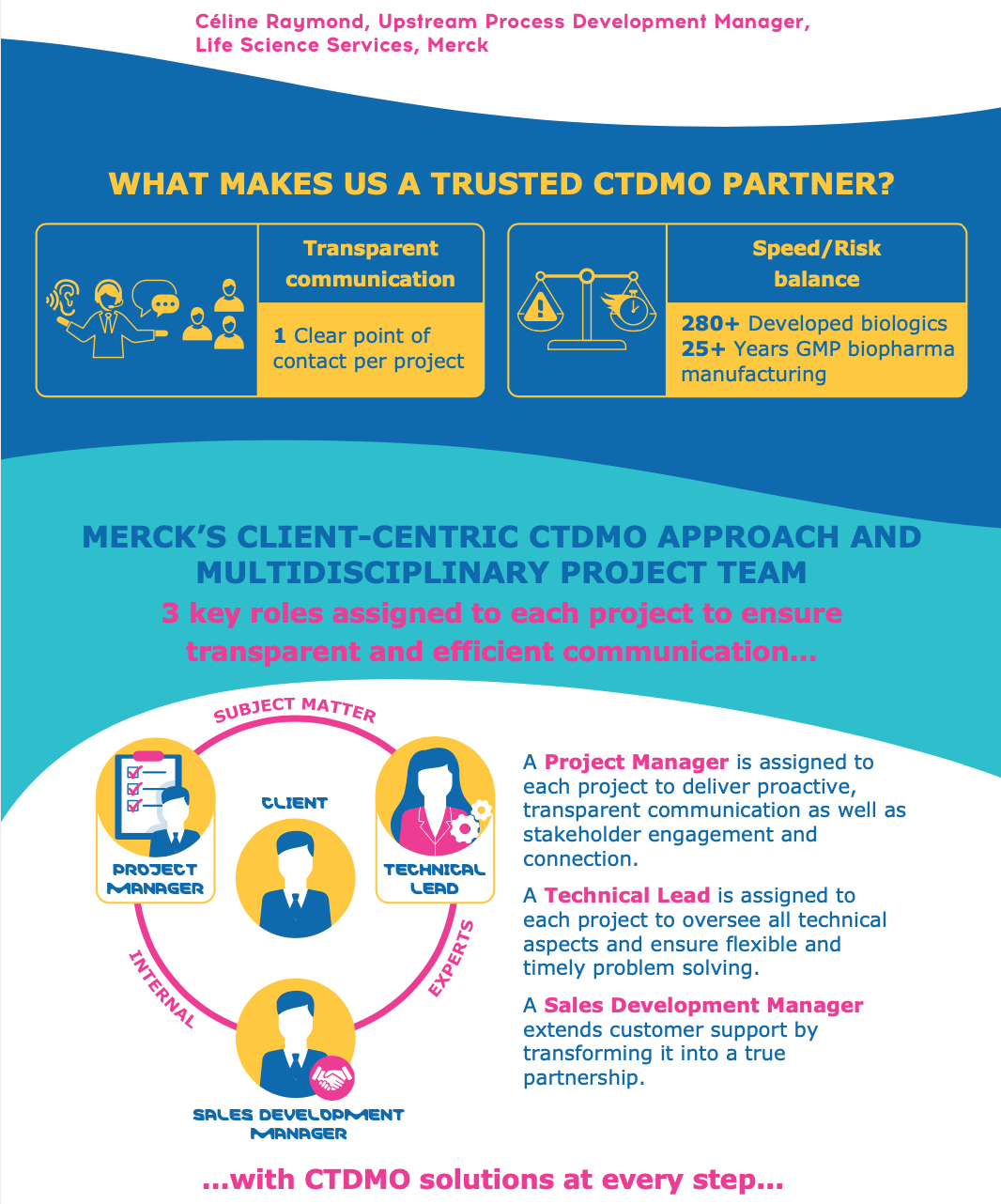 Is your new drug a biologic? Ensure the success of your project by choosing a trustworthy experienced partner to help you along the rocky path. Contact the Merck team to learn more about their CTDMO services for biologic development and manufacturing.