The Covid-19 pandemic highlighted the importance of innovation in the healthcare space when tackling a public health challenge. Nonetheless, health innovation startups today face multiple hurdles, from sourcing funding, to obtaining access to the right expertise, and more. Of late, an additional hurdle that young life science businesses also have to contend with is the lack of laboratory space.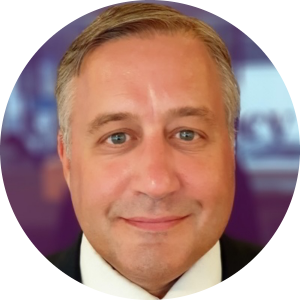 "In the United Kingdom, we have an ample number of specialized research universities, as well as state-of-the-art clinical infrastructure. However, environments where people can collaborate and innovate remain limited," shared Professor Gino Martini, CEO of Precision Health Technologies Accelerator (PHTA Ltd), a flagship research facility for translational health research. 
"There is a dearth of both dry and wet lab space designed to enable innovation, with space shortfalls of almost a million square footage reported recently in Oxford and Cambridge." 
Co-location clustering: nurturing multidisciplinary collaboration
A solution to address this shortfall is what Martini refers to as 'co-location clustering': "Co-locating refers to having as many resources as possible in a concentrated area, in a manner that can stimulate creative thinking." 
"Exchanging ideas in a multidisciplinary setting is powerful," he continued, citing the example of 'Motor Valley' in Italy. Stretching across the cities of Modena and Bologna, Motor Valley is considered a hub of automobile excellence today. It draws people from around the world for learning and imparting technical expertise, while nurturing innovative thinking.
And if such a multidisciplinary exchange of ideas can help fluidize boundaries between industry and academia, or between public and private sector entities, the resulting collaboration can be especially impactful, Martini emphasized. This is the principle driving institutions like Fraunhofer in Germany and TNO in the Netherlands, which are 21st century models of applied research. 
Building on these successful examples, Martini and his team are looking to mitigate the U.K.'s critical lab space shortfall by setting up PHTA.
PHTA will be located in the 10-acre space of the Birmingham Health Innovation Campus (BHIC), which is set to be the largest life sciences cluster in the United Kingdom, and is being developed in partnership between the University of Birmingham (UoB) and investor-developer Bruntwood SciTech. The advanced suite of facilities in the accelerator, set to open in late 2023, will support life sciences companies to start, scale up, and flourish in the region. 
"At PHTA, we will have dedicated spaces for wet and dry labs, offices, small-batch manufacturing as well as prototyping. These will be designed to enable entrepreneurs, clinicians and academics to collaborate seamlessly," added Martini. 
The accelerator's premises are within five minutes reach of the world-leading UoB, as well as within walking distance of renowned National Health Service (NHS) research and teaching hospitals like the Queen Elizabeth Hospital and Birmingham Women's Hospital.
This doorstep access to proven expertise will come in handy, highlighted Martini: "By leveraging the access to key opinion leaders in a vast array of specialties, and to commercialization support via industry connections located at PHTA, resident SMEs can accelerate their ideas at a global scale."
Additionally, the West Midlands – where PHTA is situated – is home to 6 million people with more than 30% of the population belonging to ethnic minorities, elaborated Martini. The region boasts one of the longest-established health data ecosystems in the UK, with more than 20 years of electronic health records. 
As residents will be able to directly work with PHTA's NHS partners, they can obtain access to these rarely available, longitudinal electronic datasets on representative populations. This could help in optimally designing health technologies to better serve diverse populations, for maximum patient benefit.
PHTA resident highlights
The promise that PHTA holds to provide unrivaled access to Birmingham's experts, resources and infrastructure has already sparked interest in some of the key health technology players in the region. Here, in no particular order, is a quick snapshot of some of the several interesting profiles who have committed to take mixed lab and office space within the Accelerator: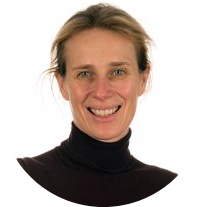 Clinical Immunology Service

(CIS) – UoB accredited lab services also responsible for supporting NHS' diagnostic testing in the region, led by CIS Director Professor Alex Richter. 

The CIS provides a comprehensive range of diagnostic tests for a variety of diseases, including neuro-immunological diseases and blood cancers.

Industry Trials Hub – a service that is helping optimize how academia- or academic-pharma-led trials need to be designed to provide datasets fit for regulatory filing, led by pediatric oncologist Professor Pamela Kearns.

Prof. Andrew Beggs, Principal Investigator of Beggs Lab

Beggs Lab

– A diagnostics genomics lab focusing on cutting edge research in oncology, consisting of a team of clinician-researchers led by Principal Investigator Professor Andrew Beggs. The team also provides human next generation sequencing and diagnostics testing services.

Extruded Pharmaceuticals Ltd.

– a biotechnology startup and consultancy developing a new drug delivery system to improve efficacy of brain tumor therapies, while also reducing patient side-effects and improving their quality of life, headed by Chief Scientific Officer Professor Christopher McConville.

Prof. Christopher McConville, Chief Scientific Officer of Extruded Pharmaceuticals Ltd

Gifford Bioscience

– a Birmingham-born preclinical contract research organization that specializes in designing novel and customized diagnostic assays for a wide range of therapies, led by its

Managing Director

Macer Gifford

. They also undertake standard assay services including radioligand binding, receptor affinity occupancy studies, and more.

Biotherapy Services

– a point-of-care technology manufacturing company specializing in personalized wound healing therapies, headed by Chief Scientific Officer James Rickard. The company's first-of-its-kind bedside therapy RAPID™ Haematogel is currently undergoing clinical trials, and has already shown promise in preventing amputations in patients while saving resources for the NHS.

Kiffik Biomedical

– a biotechnology company,

headed by its EMEA President Les Lindsay,

which has developed the first-of-its-kind non-invasive method of extracting interstitial fluid (ISF), reducing the need for blood samples and corresponding healthcare resource use. Kiffik's wearable technology can help explore over 3,000 suitable biomarkers in ISF with potential applications in diagnostics, novel t

herapeutics and more.
The vision for a thriving and healthy future
If done right, by nurturing promising young businesses, science parks can have a huge positive downstream impact on local communities and economies in the long run, asserted Martini: "In 2010, David Cameron spoke at the CBI (Confederation of British Industry), where he said that between 1980 to 2005 nearly all net job creation in the United States occurred in businesses less than five years old."
"Recognizing the future impact we can have, at PHTA, we have deliberately created a development space to enable healthcare startups to rapidly and efficiently springboard health technologies into the clinic," concluded Martini. "And this feeds into our big-picture goal of tackling health inequality, while at the same time investing in and nurturing the local economy."
If you want to find out more on how to partner with PHTA and leverage the collaborative, multi-disciplinary ecosystem they offer, please contact a member of their team here. 
Images courtesy of PHTA Ltd.