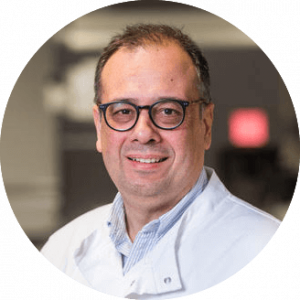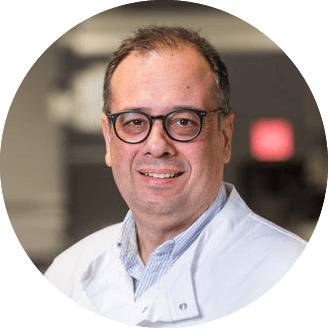 In 2018, there were approximately 3,400 active agents in the immuno-oncology pipeline, a 67% increase from 2017. Clinical research in the field of immunotherapies is steadily increasing, especially in the area of oncology. The growing interest in immuno-oncology therapies is also reflected in its booming global market, which is predicted to reach a staggering value of $153bn by 2024.
Nevertheless, immuno-oncology treatments are very expensive, can trigger severe adverse events in patients and only have a 40—50% response rate in a variety of cancers. Therefore, researchers need to be able to monitor a patient's immune response when evaluating these treatments, to better understand the effect of immunotherapies in clinical settings.
Mass cytometry for immune monitoring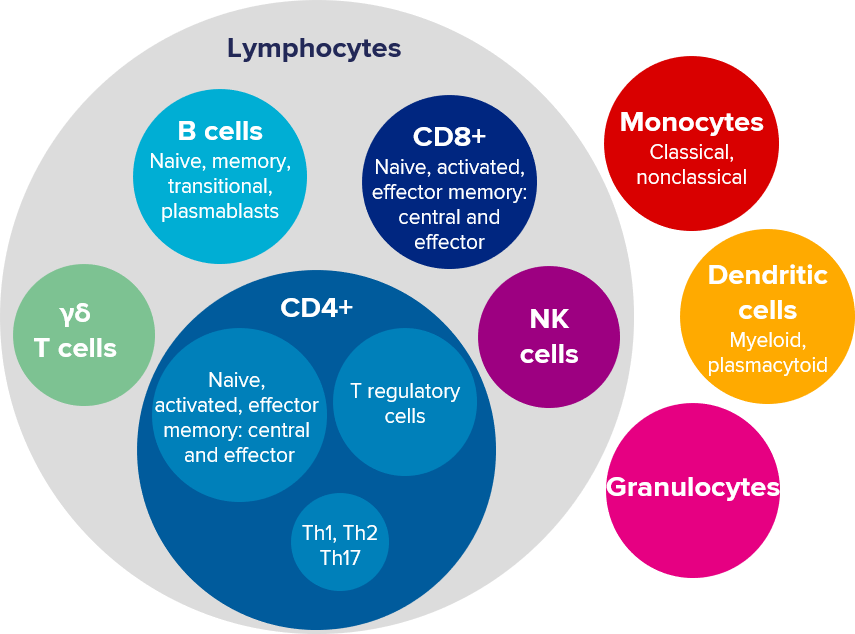 Traditional immune monitoring techniques such as flow cytometry have several drawbacks, however: "To comprehensively characterize all of the relevant cells of the immune system with standard flow cytometry, you will need to run multiple tubes, requiring a larger amount of sample per patient. There is also no standardized panel available, and the data analysis can also be quite time consuming," says Dr. Shahram Kordasti, a hematologist and senior lecturer* based in the UK who works on immunological responses in blood cancers. "So using a multidimensional approach which allows you to analyze all cell types in one go is very helpful."
Over the past year, Kordasti and his team have been working with the Maxpar® Human Immune Monitoring Panel Kit, a standardized assay based on mass cytometry developed by Fluidigm that allows researchers to identify more than 25 immune cell populations from just one tube.
"The Human Immune Monitoring Kit has a standardized panel and can screen the immune system relatively quickly," Kordasti says. "It also comes with a package that can analyze data in a way that doesn't require researchers to have extensive bioinformatics knowledge. This also enables us to compare data between centers, making multi-center studies more reliable, affordable and doable." 
The data analysis package is a third party software from GemStone™ (Verity Software House).
How does the Human Immune Monitoring Panel Kit work?
The Fluidigm® technology can scan and analyze peripheral blood mononuclear cells (PBMCs) and identify all key immune subsets, including B cells, regulatory T cells, CD8+ cytotoxic T cells, CD4+ T helper cells, natural killer (NK) cells, monocytes, dendritic cells and granulocytes.
PBMC samples can be easily prepared for mass cytometry with the reagents contained within the kit. The antibody cocktail can be made using the 29 pre-titrated antibodies, and a detailed protocol guides researchers through sample preparation, instrument setup and sample collection.
"Mass cytometry basically works like flow cytometry, but instead of using a fluorescent signal, the antibody and thereby the protein are detected with a heavy metal isotope. The mass of each isotope has a distinct signal, allowing for much larger (>40) panels of markers to be screened at the same time," Kordasti explains.
The Human Immune Monitoring Panel Kit in cancer therapy research

"Generally speaking in cancer, including hematological cancers, we know that as the disease progresses and as the cancer settles in the body, it suppresses the immune system, which cannot respond to malignant cells anymore and cannot eliminate them," Kordasti says.
He explains that different factors play a role here, including specific cells like regulatory T cells, which interact with other immune cells and influence their functions. "And on the other hand, there are other cells that respond to the cancer cells and try to eradicate them, but these cells become exhausted."
Just recently, for example, Kordasti and his team were studying the effect of an immuno-oncology therapy in patients with a specific group of blood cancers called myeloid malignancies. "Following treatment with this novel agent, we noticed that the exhausted cells decreased in number," Kordasti recalls. "Also, the level of exhaustion markers was reduced, indicating that this immune cell population was less exhausted and therefore able to expand much better. Since these cells are important in the eradication of malignant cells, this is a relevant therapeutic response."
With the help of the Fluidigm Maxpar Human Immune Monitoring Panel Kit, the research team was able to study the frequency of specific immune cell populations, how the cells changed before and after therapy, the various exhaustion markers and the activation of the cells. "Very soon we want to use this standardized mass cytometry kit for different types of therapy, including novel cell therapies," Kordasti says.
Are you struggling to find the right human immune system monitoring technique? Discover more about the Fluidigm standardized Maxpar Human Immune Monitoring Kit, which will help you analyze immune responses smoothly and efficiently.
*This article is based on Dr Kordasti's personal views and not his employer's.
---
Images via Fluidigm & ustas7777777/Shutterstock.com
---
Author: Larissa Warneck, Science Journalist at Labiotech.eu