In recent months, talk of cannabis has reached an overwhelming momentum. The media has been full of articles and reports about the legalization of cannabis for recreational use in Canada, the approval of medical cannabis in the UK, and further developments in Germany.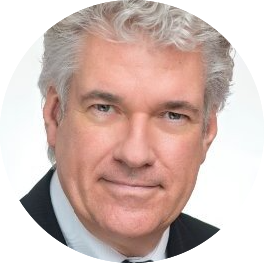 The prescription of cannabis for medical purposes – without the need for a special permission – was legalized in Germany in March 2017. Since then, a wave of approvals for medical cannabis has swept across Europe, with many countries following in Germany's footsteps.
However, the legalization of cannabis for medicinal purposes in Germany did not come without its pitfalls. After several hiccups regarding the public tender process as well as supply bottlenecks concerning the import of medical cannabis as prescription rates soared, Germany finally seems to be getting things sorted out.
In order to better understand the complexities surrounding the legalization of cannabis for medical use in Europe as well as the recent developments in Canada, we have caught up with Peter Homberg, Partner and Head of the German Life Sciences Practice at Dentons, one of the top 10 global law firms, present in over 60 countries worldwide.
Peter, after the German Federal Institute for Drugs and Medical Devices (BfArM) was ordered to stop the tender process in March 2018, what is the new status on the public tender in Germany?

The tender process for the cultivation of medical cannabis of the BfArM's newly founded Cannabis Agency was indeed stopped in March this year after a ruling by the Higher Regional Court in Düsseldorf, which stated that there were unlawful administrative mistakes that needed to be revised.
As a result, a new public tender process was initiated by the Cannabis Agency here in Germany. In fact, the deadline for filing the respective application will be reached on 20th November 2018. A few significant changes have been made with regard to the new tender, including a change in cannabis quantities, as well as a change in the requirements placed on applicants.
The increase in quantities of medical cannabis that can be cultivated in Germany over a period of four years, has been amended from 6.6 tons to 10.4 tons. Also, the amount of lots for cultivating cannabis has been increased to 13. Per each lot, approximately 200 kilograms of three different types of cannabis plants can be grown for medicinal purposes.
Another part of the tender that has changed, is the type of experience applicants need to have when applying for the cultivation of medical cannabis in Germany. After this revision, all companies with experience in cultivating plants for medical purposes can apply. Furthermore, German applicants without experience are now allowed to team-up with foreign cultivators of medical plants in order to ensure the necessary expertise.
By changing these requirements, the Cannabis Agency has given a broader circle of applicants the chance to participate in the tender process. Most probably, this will result in a larger number of applicants.
Lastly, the application system has been changed from paper-based to a fully electronic filing system. This has made the application process a lot more efficient.
What are the next steps in Germany after the application deadline for the tender process closes?

After closing of the application period, the BfArM will examine the respective applications. There are 13 lots and licenses to be granted – for a maximum of five lots per applicant. This means that there will be at least three licensees, maybe more. In any case, I do not believe that we will see a decision before the end of this year.
Also, the tender process has very recently been criticized with regard to the quantities of medical cannabis allotted in the public tender. Critics think that the allotted quantities will not be sufficient to serve the German market for medical cannabis in the long run. Hence, the import of medical cannabis into the German market will definitely remain an attractive business.
Has there been a development in the type of medical cannabis product that is offered on the German market?
There has definitely been a development in medical cannabis products that we now see on the market. Traditionally, medical cannabis has been sold as dried cannabis flowers in the form of tea, as vaporizing material, or in the form of capsules containing the main psychoactive ingredient tetrahydrocannabinol (THC). Sometimes, also mouth sprays containing cannabis extract were used.
What we are seeing now is the appearance of non-medical food supplements containing very low concentrations of THC,  under 0.2 percent. These products are characterized by their ingredient cannabidiol (CBD). CBD, unlike THC, does not have psychoactive effects and therefore does not need to be prescribed – provided the THC content remains below 0.2 percent. However, depending on the amount of CBD contained, these products are strictly regulated by other laws, such as the Novel Food Regulation or the Food Supplement Regulation.  
In addition, some large Canadian cultivators are thinking about initiating clinical trials in Germany in order to get their cannabis products approved and authorized to be marketed as pharmaceuticals.
Canada is one of the main exporters of medical cannabis to Germany. Will Germany feel any repercussions of the legalization of cannabis for recreational use in Canada?

I believe that those Canadian producers who have actually foreseen the legalization of recreational cannabis in Canada and the legalization of medical cannabis in Germany, have planned ahead. In Germany, for instance, we had an undersupply of medical cannabis after the legalization of medical cannabis in 2017, because nobody expected the use of medicinal cannabis to increase so heavily. By now, the importers have caught up.
Secondly, from now on, large growers in Canada will have to make a differentiation with respect to either cultivating cannabis for medicinal purposes or for casual use. Most of them have announced that they will proceed with this differentiation at least within their own production, since it is necessary when it comes to the export of medicinal cannabis to Germany, medical cannabis needs to be clearly GMP (good manufacturing practice) approved.
It is hard to foresee which market – recreational or medical – will be more lucrative in the future. We cannot know at this moment whether there might be an oversupply one day. The interesting fact is that large growers seem to be focusing already on the reduction of cannabis production costs, as reported at the Canadian Cannabis Capital Markets Conference in Frankfurt this October.  This means that they are expecting the market to change and prices to fall.
When Germany first legalized cannabis for medical use, other European countries, such as Portugal, Italy and the Netherlands followed suit. What is the status concerning medical cannabis legalization in other European countries?

Since the 1st November 2018, physicians in the United Kingdom are allowed to prescribe cannabis for medicinal purposes. This was triggered by a number of publications mentioning the alleged beneficial effect of medical cannabis on children with epilepsy. Specialist physicians in the UK can now prescribe medical cannabis for a limited range of conditions, such as severe epilepsy, vomiting or nausea caused by chemotherapy and multiple sclerosis.
Other countries to follow soon are Lithuania, considering the legalization of medicinal cannabis by May 2019, and Luxembourg, which has implemented a two-year pilot project already.
As of today, Germany, Denmark, Macedonia, Malta, Italy, Belgium, the Netherlands, Portugal, the Czech Republic, Luxembourg, Croatia, Estonia, Finland, Poland, Greece, Norway, Ireland, the UK and Lithuania are the countries in Europe that have legalized – or are considering the legalization of cannabis for medical purposes.
Despite many positive reactions towards medical cannabis, there have also been critical voices from other stakeholders. Consequently, the cannabis industry is considering forming an association of those working in the field of medical cannabis. Their aim is to shed a more positive light on medical cannabis and its benefits for patients.
Want to learn more about the legalization of cannabis for medicinal purposes? Get in touch with Peter Homberg and his team at Dentons, who carefully monitor the legalization process for medical cannabis, and are up-to-date with the current affairs concerning German legislation, the pharmaceutical market and regulation of importation and future cultivation of medical cannabis in Germany.
---
Images via Myimagine, Canna Obscura, NicoElNino, Charlotte Lake, ElRoi/Shutterstock.com
---
Author: Larissa Warneck, Science Journalist at Labiotech.eu