Over the last twenty years, life science companies started outsourcing large portions of their R&D activities to external suppliers, including complex, specialized services that were traditionally performed in-house.
Outsourcing has become an integral part of life science R&D over the last two decades. There are several reasons for this shift. The cost of drug development is at an all time high, but new products are expected to generate only half the revenue they would have more than a decade ago. Speed and efficiency are therefore vital for life science R&D to thrive in today's tightening market environment. As a result, collaborative partnerships are more important than ever before.
However, finding the right outsourcing supplier for their R&D needs can be challenging for life science companies – especially in early stage research, where the market is fragmented between thousands of suppliers. Online platforms can greatly facilitate the process of finding a supplier that meets your R&D needs and complies with regulatory requirements.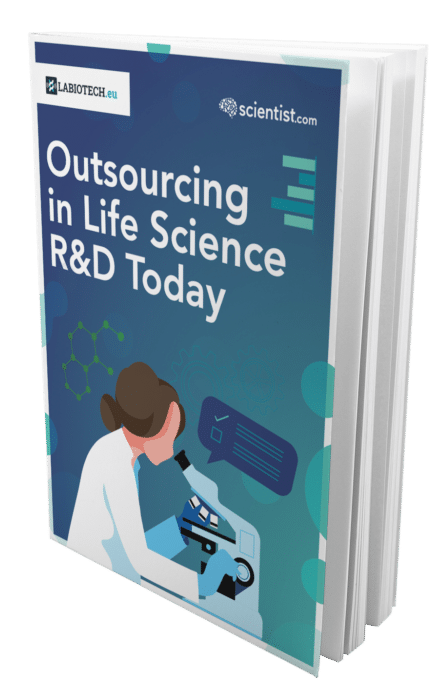 In this report, created with experts at Scientist.com, we discuss the role online platforms play in outsourcing for life science R&D today, the different types of online platforms that exist, and the unique advantages they can provide to life science companies. 
You will learn about:
How outsourcing becomes more cost effective and accessible with an online platform

How life science companies respond to supply chain challenges more efficiently through an online platform

How online platforms facilitate compliance with regulatory standards

Scientist.com's unique mix of AI and human-powered services that offer clients an unparalleled outsourcing experience