Biotechnology is booming. Everyone working in the life science industry knows it and the numbers say so too. By 2025, for instance, the global biotech market is estimated to reach $727Bn. But this fast-paced environment also comes with its pitfalls. The great increase in competition leaves many companies struggling to find the necessary funds, the right partners, and the possibilities to promote their asset or technology.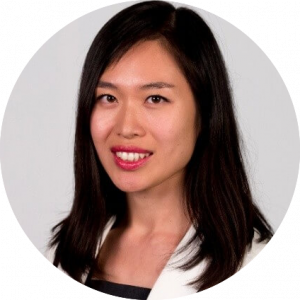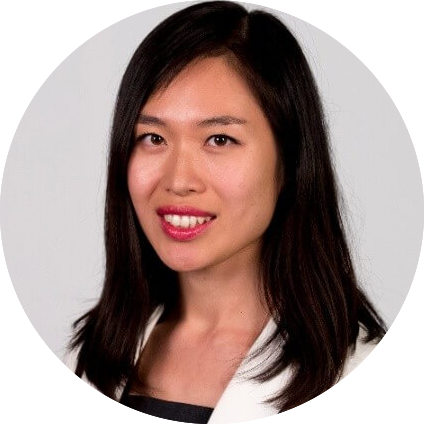 "In the biopharma industry, partnering is extremely strategic both on the side of pharmaceutical companies and on the side of biotechs," explains Echo Zhang, Head of Customer Success Biotech at Inova Software. "There is pressure to sign deals quickly and not lose opportunities to competitors. Time is a key factor in closing deals successfully. Companies need to make quick and informed  decisions based on the science, the potential of assets, the market, and the geopolitical environment."
Whereas pharma companies strive to find early-stage partners with promising technologies, biotechs are often left to struggle against competing biotechs, academia, and other institutions. Finding the right partner to help them fund their research and promote their technology or asset is therefore extremely important.
The pitfalls of general CRM tools in the life science industry
All of these processes – both on the pharma and the biotech side of the industry – can be aided by the right software solution, often referred to as CRM (customer relationship management) tools. Life science companies working without a proper software solution often find that information gets lost, their strategic data is vulnerable, they miss payments and other obligations, and reporting becomes increasingly complex. It all comes down to the fact that there is a growing need to organize and process large amounts of information quickly and effectively.
"There are many general CRM tools on the market today, but they are designed for sales processes," says Zhang. "Business development in the biopharma space is a lot more complex. The biopharma deal-making process is very lengthy. These deals typically involve a greater number and variety of people than the standard sales process, and much more information is exchanged."
Furthermore, these general CRM tools are not customized to suit the unique ecosystem of the biopharma industry, which includes conferences, specific partnering know-how, and complex databases. "As general CRM tools are designed with a one-size-fits-all approach, encompassing many different industries, they do not include any biopharma specific expertise or functionalities," says Zhang. "This can make using general CRM tools for biopharma business development a challenge."
The importance of finding the right software solution for life science partnering

The biopharma industry is characterized by a large amount of partnering interactions, be it with potential partners or already existing collaborations. "At an early stage, the business development team of a biotech company might start tracking information in Excel sheets, through shared notes, emails and a shared drive," Zhang explains. "But as the amount of interactions increases, so does the difficulty of keeping this information organized."
If on top of that, the business development activities are handled by several different people, the complexity of organizing information becomes even greater. "Information is scattered and it takes a lot of time to track where certain data is saved, and because of that, it is also difficult to have a clear vision of the company's overall partnering activities," Zhang adds.
The potential loss of valuable information can be especially damaging in the biopharma industry. It is an environment where every step of the workflow needs to be reported and documented to ensure the future accessibility and reproducibility of research.
Having the right software solution guarantees that information is not lost. In the biopharma industry, people move around a lot, from location to location and company to company. When a person leaves a company, the right software solution safeguards the information and keeps a history of that person's activities, making sure that the information doesn't get lost when they leave.
What to look for when choosing a software solution for your biotech

"The key point to consider when choosing a software solution is that it has to be a tool that helps you in your day-to-day life," says Zhang.
1. Does the system connect to your key daily tools?
First, confirm that the software solution you or your company have chosen relates to the job you do. If you exchange most of your important information by email, for instance, ensure that the tool is integrated with your Outlook. Or if you frequently visit life science conferences, ensure that the tool has functionalities that facilitate your time there.
"Make sure that the software can automatically create your meeting records without you having to input the information manually," says Zhang. "Double-check that you can include information about the people you have interacted with, after all, notes on your business cards and napkins won't get you very far."
Or if you are searching for more opportunities or are doing a lot of competitive intelligence work, look for a software solution that contains a database connection, like Clarivate's Cortellis, for example. Ultimately, the software solution has to support you in your everyday work life by integrating day-to-day tools. Otherwise, you will spend hours trying to get all of your information into one place.
2. Is the system user-friendly?
Next, the system you choose should be simple to use and adjustable to your workflow. "Don't be fooled by a great demo, try it out," warns Zhang. "The logic of the system has to be clear so you don't waste your time trying to figure out the next steps or where to fill in what kind of information."
The goal of the software is to help you organize your work and make your life easier. If you end up spending a lot of time figuring out the system or inputting unnecessary information, look for a different software solution.
3. Does the system provide both the technology and the know-how?
Here, it is important to consider whether the software offers you more than just a technology. Leading software solutions don't simply provide a technology. They also give expertise in the best practices of the industry and access to a community of users. This offers important insights into the best ways to organize and manage your processes.  
"You are not just selecting a software, you should also be gaining know-how," says Zhang. "It's much more difficult to provide the know-how than to develop a technology."
4. How long does it take to implement the system and what resources are needed?
This point is concerned with how long it takes to implement the software and how much it costs. Imagine a software has not been configured to suit the industry and your workflow. This means that significant resources are required to change the system before you can use it for your work.
"Business development professionals are users, their expertise lies in BD activities and they are not software professionals," says Zhang. "So you might spend great amounts of time customizing the software and end up with a result that doesn't necessarily suit your business needs."
In short, if a tool is too complex, even a small team might require a dedicated administrator to help manage the tool and this requires the type of resources that smaller companies usually do not have.
5. Is the system scalable?
Another question you should ask yourself is whether the system can be upscaled. "As your activities evolve, the type of information you need to track evolves as well," Zhang explains. "In the beginning, you will track simple contact and company information and then meeting interactions.
"But as discussions move forward, you will need to start tracking opportunities and their developments. And once your deals are signed, you will start recording your agreements and obligations. An end-to-end solution eliminates the need to keep multiple tools running at the same time."
6. What are the "hidden costs" of the system and what kind of support is provided?
Finally, as with any contract you sign, make sure to inform yourself about any extra costs coming your way. There are often software solutions that only provide a basic package and make you pay for every extra feature you want to add.
Always understand what kind of assistance you will be given, how you will be supported in case you need to make changes, have a question or request training on the software. "If you have a question about how to use the software and you are told to google it or read online manuals, chances are that the provider will not have the time to help you out," says Zhang.
How can Inova Software help?

Founded in 2010, Inova Software's vision is to accelerate partnering for the future of medicine. The company focuses exclusively on the life sciences industry and has developed a deep understanding of the challenges faced by business developers, researchers and alliance managers as they organize their partnering activities.
To facilitate and accelerate partnering, Inova Software is constantly developing new partnerships and features to help global companies work together easier. "For instance, we have a partnership with the Biotechnology Innovation Organization, the organizer of the Bio International Convention," says Zhang. "We provide the networking platform to help pharma and biotech companies search, find and meet one another to start new collaborations."
Inova's software solution covers the entire partnering lifecycle, from scouting, lead management, business development and all the way to alliance management. "Our software connects to tools such as Outlook, conference meeting systems and Clarivate, bringing partnering data into one central place where it can be leveraged to find and win the best partnerships," Zhang says.   
Need to find the right software solution to boost your life science partnering? Check out Inova Software's website or request a demo here!
---
Images via metamorworks, r.classen, Rawpixel.com, FlashMovie/Shutterstock.com
---
Author: Larissa Warneck, Science Journalist at Labiotech.eu