Increasingly, structural knowledge of proteins is being used to design drugs in pharmaceutical research. With more and more proteomic and genomic information out there and advances in information technology and software development expanding, structure-based drug design is no longer merely an ambition from the past.
Although researchers began the study of designing drugs on the basis of structural information in the 1980s, it wasn't until the 90s that first successes became public. Today, nearly 30 years down the line, faster computers and extensive knowledge in bioinformatics allow researchers to create virtual 3D structures of proteins, which are mainly used to validate drug design hypotheses and develop new ones.
Advances in technologies allow for a greater turn-around
Recent Nobel prizes on cryo electron microscopy and molecular modeling, highlight the important breakthroughs that this field has undergone during the last decades.  

The steadily increasing number of protein structures requires technologies that can handle this large amount of information. Today, the most common structures in drug discovery have been derived using X-ray crystallography, a technique that usually provides a single structure representing the protein in a particular conformational state.
Recent advances in technologies, such as cryo-electron microscopy (cryo-EM), serial crystallography and X-ray free electron laser crystallography (XFEL), allow the production of more and more structures at a much higher pace than previously possible.  Soon, the amount of information available to researchers will be too complex and abundant to be analyzed by existing tools alone.  
Money invested into structural data goes to waste


In the pharmaceutical industry, more than half of the projects in drug development use structural data for drug design purposes. However, success rates are low and projects are often aborted. As a result, every major pharma company has spent at least €100M on producing structural data during the last 13 years.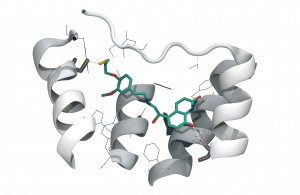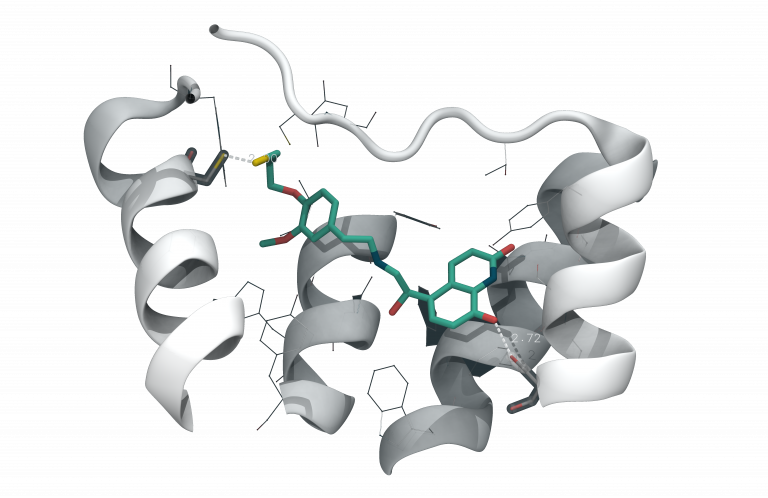 Although this structural data often serves the purpose for which it was generated, there is a treasury of information within these structures that can very well serve future projects. This is not widely known.
To get the most out of their resources, researchers should organize their structural data and the information derived therefrom, including docking poses, homology models and many more, in a way that allows the easy access and use of this knowledge for future study.  
Losing valuable information to dusty archives
Unfortunately, all too often this is not the case. Instead, hypotheses containing structural information are discarded and left to rot on some hard drive in the depths of archives. Hence, valuable information is not stored in a way that allows it to be accessed by someone outside of the project.


Now, imagine for a second that for every new target or compound you're working on, you could instantly access all relevant structural knowledge that is already out there. Not only does this include knowledge about the structure of the protein or compound itself, but also that of related proteins and similar compounds, of unrelated proteins with similar pockets, as well as detailed statistics on ligand-protein interactions. How cool would that be?
Making access to structural knowledge easier and more efficient!
This is something that Peter Schmidtke has put a lot of thought into. He is a scientific project manager at the life sciences research software company Discngine. During his doctoral studies in bioinformatics and modeling in Barcelona and his postdoctoral position in the pharmaceutical industry, Schmidtke recognized the potential of today's discarded structural information.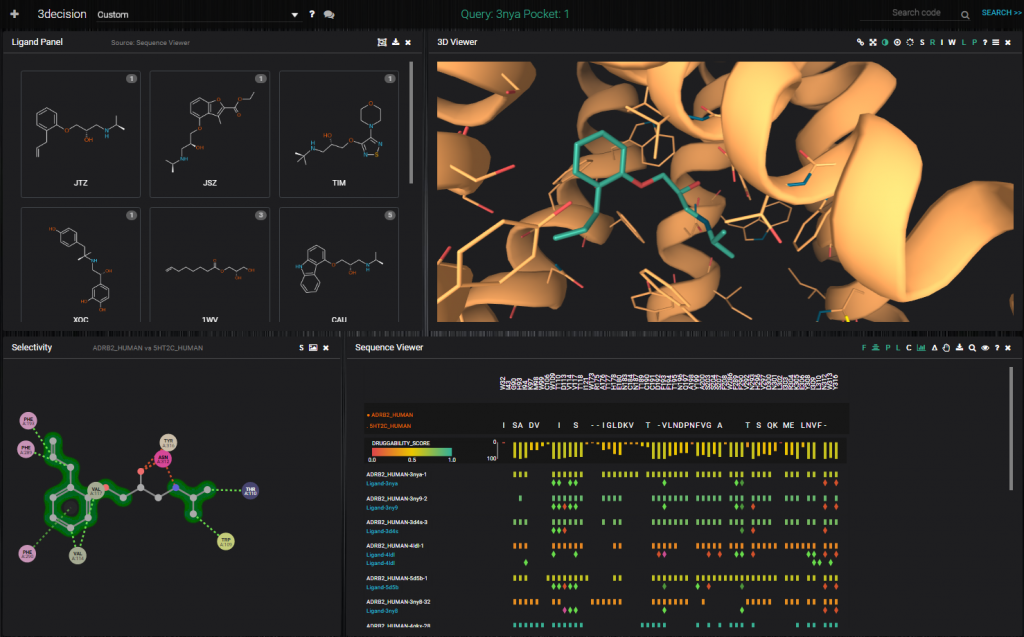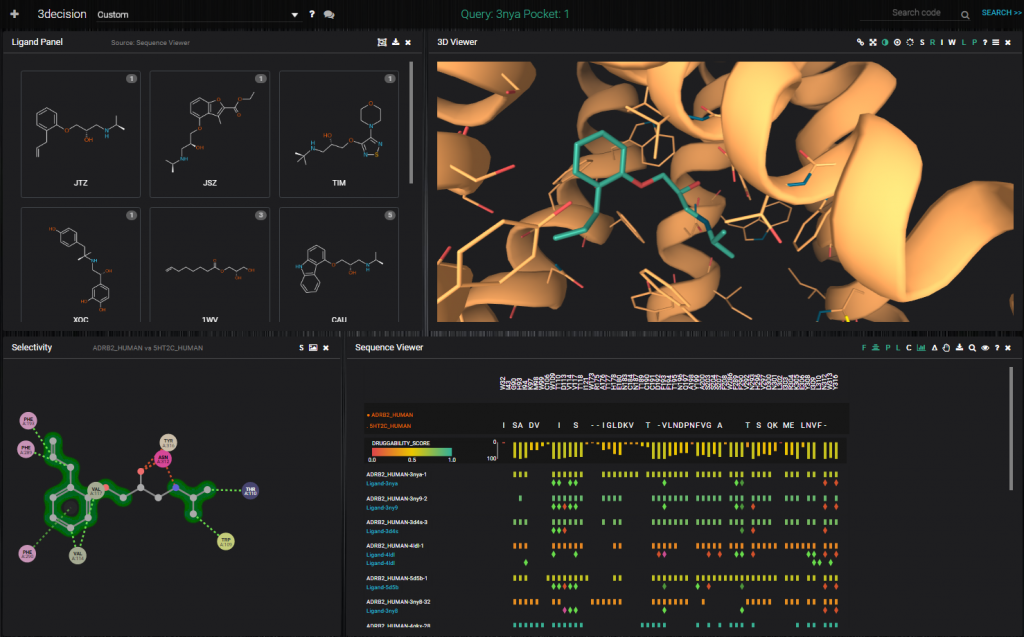 "I wanted to do something about it and so I started working on the project by myself, at home after work," he explains.
In 2014, when the first prototype was mature enough, Schmidtke gathered a group of scientists at Discngine. Together they embarked upon the journey of developing a platform that centralizes all structural knowledge and offers advanced structural analysis tools, which are easily operated, even by non-experts. Today, this platform is called 3decision®. The team's development effort was backed by a large pharmaceutical company that then signed a co-development agreement with Discngine.   
Currently, the 3decision® database contains structural information of more than 140,000 existing public 3D structures. Pharmaceutical companies can exploit this data for drug discovery by using a private database where information derived from their own in-house structures are combined with the information on the 3decision® database. The company's goal is to help researchers make founded decisions when designing drugs.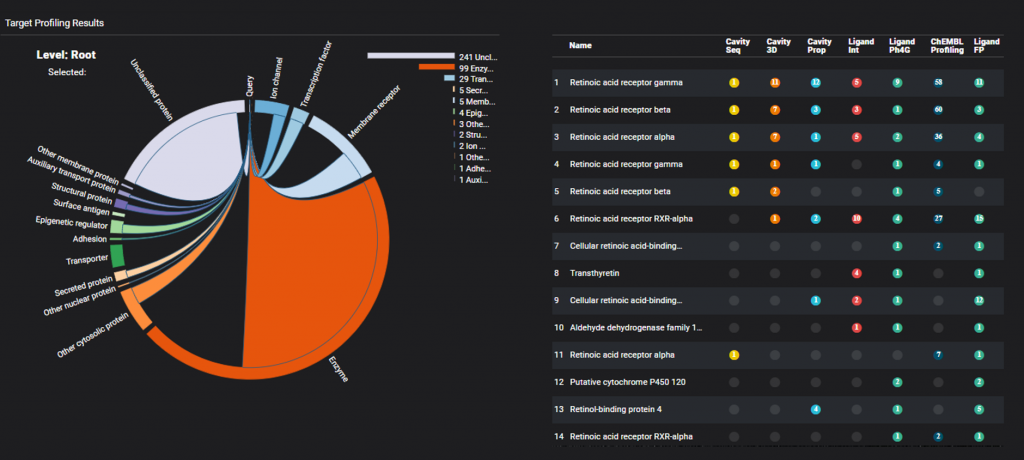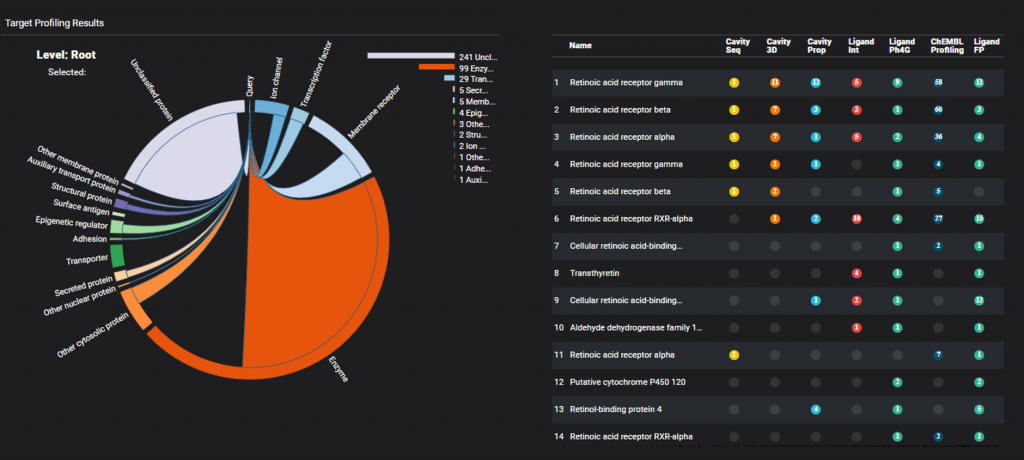 Placing the druggable pocket at the center
The 3decision® database not only contains 70% of the potential human proteome, but also enables the analysis of ligand-protein interactions, 3D similarity, sequences and so forth. Even the currently known structural pocketome is included.
When the user uploads a structure, the software looks at all the structural information available. At the same time, it also carefully analyzes the surface of the proteins and registers the pockets, the sites to which a molecule can bind. All pockets found on proteins have been captured and their ability to bind drug-like molecules, a characteristic called druggability, has been estimated.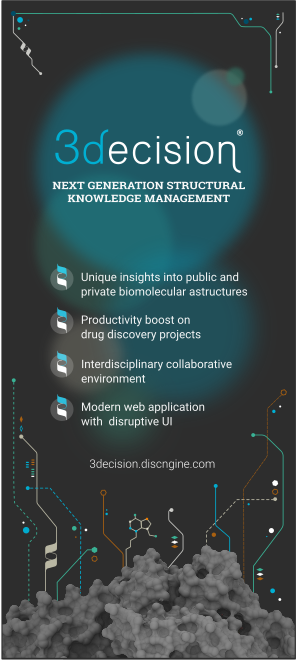 "In this way, we've discovered that nearly 50% of the structural proteome contains at least one druggable pocket," explains Schmidtke. "The human druggable genome is thought to be 17% this is significantly larger than previous estimations, which suggested 2%. This often allowed the targeting of two or more pockets on a single protein."
Collaboration made easy
Medicinal chemists, biologists, pharmacologists and modelers often work hand in hand on drug discovery projects. However, the sharing of hypotheses and new results is not always easy. Not everyone has access to the same software and for a lot of tools used in structure based drug design you need to be an expert to use them.
Discngine's 3decision® software wants to address this problem with a special feature that allows colleagues to store and share their hypotheses with one simple click. Also, each member on a project should be able to gain a clear overview of all the structural data available in one project, including protein structures, small molecules, and sequence variations at any moment in time.  
Facing future challenges
Of course, a large project such as 3decision® comes with certain challenges. Schmidtke tells us that the gathering and storing of information is the least of the team's worry:
"Our main challenge is building an intuitive and reactive web interface. We need to choose the relevant data and display it in a self-explanatory manner. The analysis of the large amounts of high-complexity data needs to be as fast as possible so that the user gets the solution within seconds."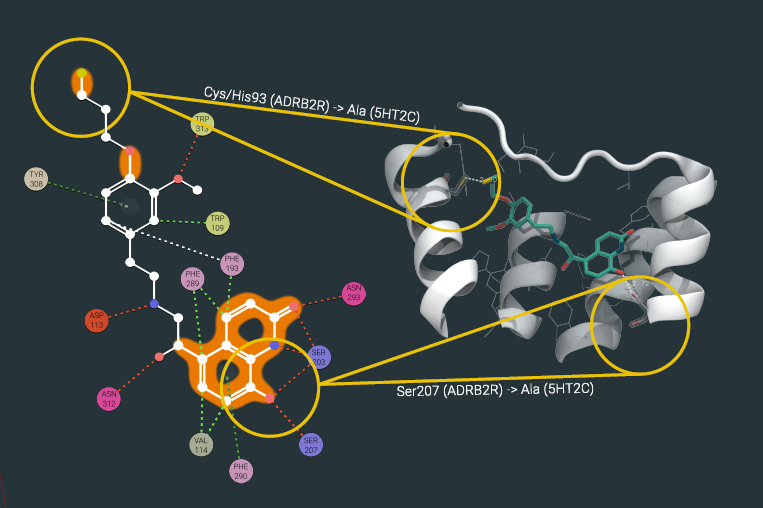 Consequently, Discngine is working to organize the stored data in a way that enables calculations to be done in a short amount of time. Their main goal is to make sure that the user experience is not impaired by the complexity behind the software.  
Next year, the team at Discngine is focusing on moving more into the biologics area – into the antibody-modelling field to be precise. The 3decision® software already allows for advanced structure sequence mappings, a feature that will be developed further.
Ready to bring new insights to your drug design project? Try out Discngine's 3decision® solution and start making better use of your structural information!
---
Images via Gregory A. Pozhvanov on Shutterstock and Discngine and unsplash.com