Quality assurance in drug development programs is critical to ensuring a potentially life-saving drug reaches patients in time. In a post-pandemic, cost-sensitive world, pharmaceutical companies and suppliers are feeling the pressure to deliver on efficiency, while continuing to meet regulatory standards. How can this balance best be achieved?
Clinical data that has not met the requisite quality controls can lead to an ineffective drug being advanced in clinical trials, which can result in financial losses worth millions of dollars when the drug inevitably fails. Or worse, if it reaches the market, it can endanger countless patient lives.
Given the resources invested, and the lives at stake, it is no surprise that the pharma industry is heavily regulated.
These standards apply not only to large pharma companies, but also whoever they partner with throughout a drug's development. Before a pharma company outsources its R&D process to an outside vendor, they must perform quality checks to ensure that the offered services, as well as the provider's operational processes, meet required regulatory standards. 
These pre-assessments help pharmaceutical organizations verify that their chosen supplier has the right skills, knowledge and capabilities, as well as policies and procedures in place prior to contracting. Pre-assessments are required when sourcing regulated or high-risk services, such as those involving animals, human samples, or where good practice (GxP) regulations need to be met.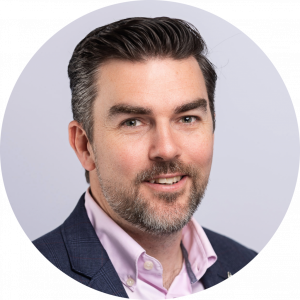 Supplier pre-assessments: a practical perspective 
"Traditionally, supplier pre-assessments have been conducted in two ways – written and on-site – with the two largely working complementary to one another," said Matt McLoughlin, Senior Vice President of Compliance & Categories at Scientist.com, an e-commerce platform that connects buyers and sellers of custom research services and products.
"Written assessments – where the supplier provides answers to written questions – help inform potential pharmaceutical companies whether the supplier has the required level of theoretical regulatory knowledge. On-site assessments provide an insight into whether the supplier actually knows how to put this theory into practice."
As may be expected, supplier pre-assessments usually involve multiple stakeholders from both sides. 
In-house quality assurance teams within the pharma company oversee these types of audits. While they also have the ability to conduct them, some choose to partner with external auditors to conduct the on-site component on their behalf. 
From a supplier's perspective, an equivalent quality team produces the necessary documentation, with other key personnel involved as and when relevant.
"It is critical that all stakeholders engage in a pre-assessment exercise with the goal of being objective and transparent," shared McLoughlin. "Failing to do so can lead to an unsuccessful partnership, where either an ill-qualified vendor is selected, or a vendor with the right skill-sets is rejected. For a pharma company, this can undermine its drug's success, its return on R&D investments and even its reputation." 
"For a supplier, the pre-assessment is an essential tool to expand their customer base and business. An improperly conducted assessment can result in not being chosen as a vendor in the short term, or have worse consequences like damaging credibility in the long run."
The challenge today: ensuring efficiency without compromising on quality
Although supplier pre-assessments are a must for sourcing projects to move forward, optimizing the time, cost and resources involved has always been a major challenge.
"For a supplier, pre-assessments from the different pharmaceutical firms are rarely coordinated," noted McLoughlin. "Hosting a constant cycle of largely identical pre-assessments is a drain on resources that could otherwise have been utilized in delivering a study."
"The Covid-19 pandemic worsened these existing problems," lamented McLoughlin. "In the pharma world – as with other industries – on-site audits were made impossible because of the enforced travel restrictions."
Left only with written assessments, which do not provide an insight into practice, the industry was forced to reluctantly resort to virtual audits. 
While virtual audits still remain an option today, these are unlikely to become the method of choice in the future, predicted McLoughlin. And this comes down largely to the fact that a virtual audit lacks sensory input. This imposes a barrier between the assessor and the supplier, reducing the opportunity to utilize the experience and knowledge of auditors, which can be further marred by an unreliable internet connection. 
A standardized and cost-effective pre-assessment tool
Recognizing the industry-wide need to standardize supplier prequalifications, improve efficiency and help manage resources while maintaining quality, Scientist.com set out to solve this problem. 
Leveraging its experience building the award-winning COMPLi® platform, which helped standardize written pre-assessments, Scientist.com worked closely with pharma companies, suppliers and quality experts to align on a core checklist of items that need to be assessed in specific service areas prior to contracting.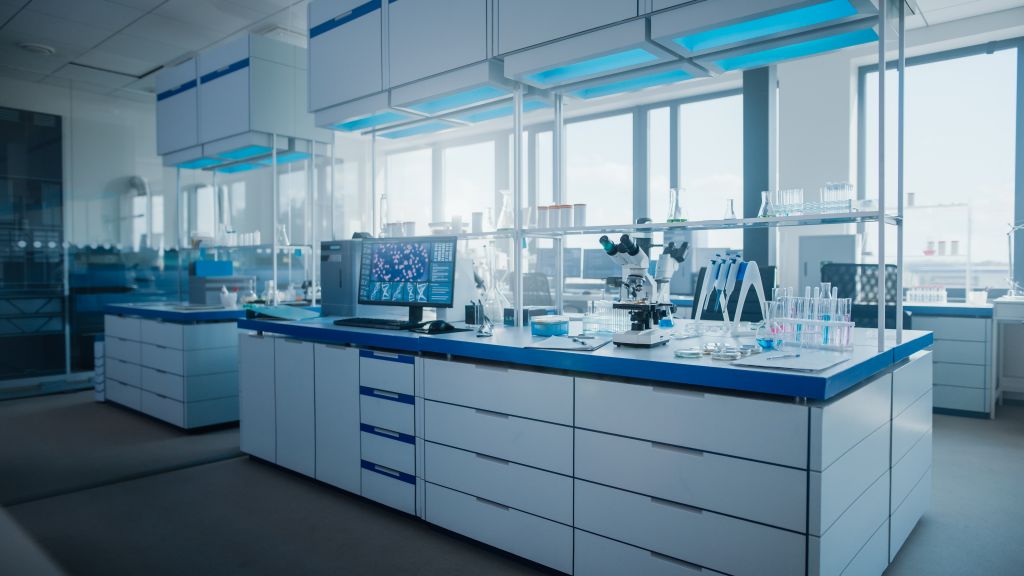 This resulted in VERIF.i®, a standardized, on-site supplier pre-assessment program.
VERIF.i currently supports the evaluation of 'regulated' services, such as those involving sourcing of human biological samples and animal research, with the goal of ensuring donor consent and animal welfare, respectively. It also supports assessments in manufacturing, helping to ensure small and large molecule production abides by industry expectations and requirements. 

Suppliers can voluntarily opt in for a VERIF.i pre-assessment if they wish to promote the quality of their labs, or they can choose to join upon request. For the latter, Scientist.com regularly works with pharma or biotech companies to identify prospective suppliers who will benefit from VERIF.i, shared McLoughlin.
Once contracted with Scientist.com, the supplier first completes a written assessment on the Scientist.com marketplace. This is followed by a one-day assessment based on the industry-developed checklist, which involves an inspection of the facilities, personnel and processes by a certified auditor. The inspection report is then made available on the Scientist.com platform.
Additionally, the supplier can present the inspection report to their entire customer base, including their potential clients off the platform as well. McLoughlin added, "By helping add credibility to their services, we want to empower suppliers to be proactive, which can ultimately serve to differentiate them from their competitors."
Delivering quality in a challenging environment
"The ultimate goal with VERIF.i is to enable all parties to do more with less, with efficiency gains underpinned by the focus on quality," asserted McLoughlin. 
VERIF.i achieves this by removing the inherent duplication with hosting individual pre-assessments and the associated costs for suppliers. Through the evaluation, suppliers gain insight into current industry standards, which can help identify potential corrective actions they may want to undertake.
And with the completed pre-assessments readily available on the platform, companies looking to source suppliers for research services can go straight into the decision-making phase. 
"From finding potential suppliers to selecting one can typically take many months," explained McLoughlin. "VERIF.i helps streamline this in an unbiased, risk-free manner."
This translates to faster identification of suppliers, projects commissioned more efficiently and studies progressing quicker.
"Our goal at Scientist.com is to help ensure that, in this challenging economic environment, limited resources or a lack of access to information do not act as an added hindrance to decision-making," concluded McLoughlin.  
"With tools like VERIF.i on our platform, we hope that a small, cutting-edge biotech startup will have access to the same information as its big pharma counterpart to help choose quality suppliers and bring its drug to market."
Whether you're a supplier looking to demonstrate your capabilities without being flooded with one-off assessments, or a company engaging in drug discovery looking to save time and resources, get in touch with the experts at Scientist.com and benefit from streamlining your supplier pre-assessment process today!
Contact us at compliance@scientist.com, or click here to learn more about the VERIF.i program.
Images courtesy of Shutterstock & Scientist.com