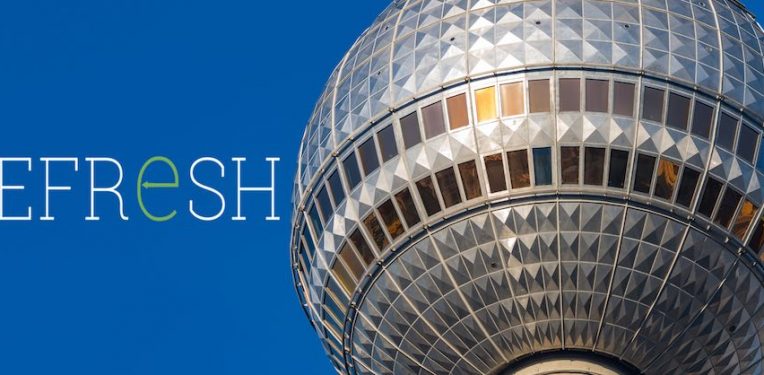 Mark down the 8th of June, because Europe's coolest biotech event is back, in Berlin! It will be bigger than ever, with over 350 attendees, and the best lineup of speakers.
We are still thrilled by the great feedback we got from the attendees of our November Refresh at the Moulin Rouge, and we are already preparing the next edition! This time, we return to the place where it all started: BERLIN!
Come and meet with more than 350 of Europe's biotech leaders, innovators and enthusiasts to discuss the latest trends driving the biotech industry! And of course, you will have our characteristic relaxed and easy-going atmosphere, which makes Refresh so unique. So prepare yourself for an exciting day and to change the way you think of biotech conferences.
Watch the video of Refresh in Paris to soak up some of the vibes:
Cover image by RadioSounds/Shutterstock (with Labiotech Refresh logo)