This week, we're in Aronnax, France, visiting Atlanthera, a biotech developing more effective treatments for bone cancer using a two-compound approach.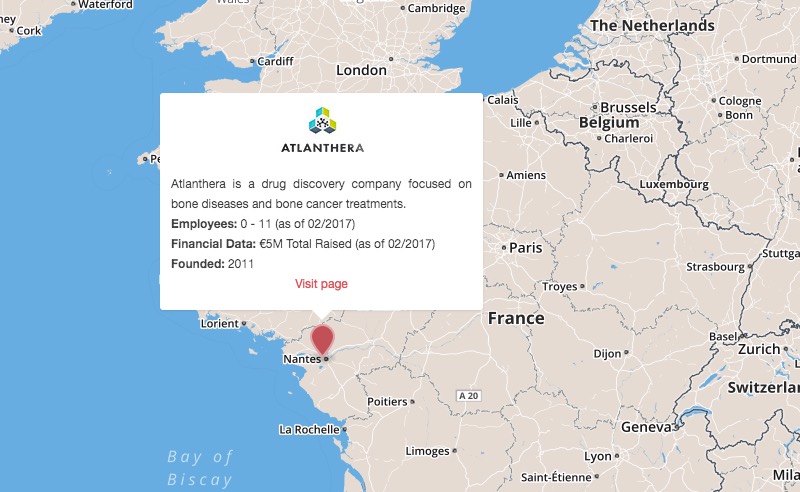 Mission: Antlanthera was founded in 2011 with the goal of developing more effective drugs for bone cancer. The company uses biophosphonates, a popular bone-building treatment for osteoporosis, to target bone tissue.
Atlanthera's technology works by linking a cytotoxic agent, such as doxarubicin or prednisolone, to a biophosphonate. Because the pH of the tumor microenvironment is different to that of healthy tissue, the link between the molecules breaks when they enter the bone tumor microenvironment. This releases the cytotoxic agent. By making sure the active compound is only released in bone tissue, the efficacy is higher and the toxicity lower.
In addition to oncology, the company is also developing its technology for treating pain, inflammation, and infection.
What we think: Bone cancer is commonly treated with a combination of surgery, chemotherapy or radiation therapy. While these approaches can bring the disease into remission, they are often accompanied by serious side effects such as hair loss.
By only releasing its active compound in bone tissue, Atlanthera's technology could avoid inducing some of these side effects and provide a non-invasive alternative to surgery. The company plans to start clinical trials in 2019.
---
Images via Shutterstock; Labiotech map