In Norway's capital city of Oslo, the biotech Bio-Me can rapidly screen for specific gut bacteria, gathering data from thousands of Norwegian stool samples to link the gut microbiome to diseases.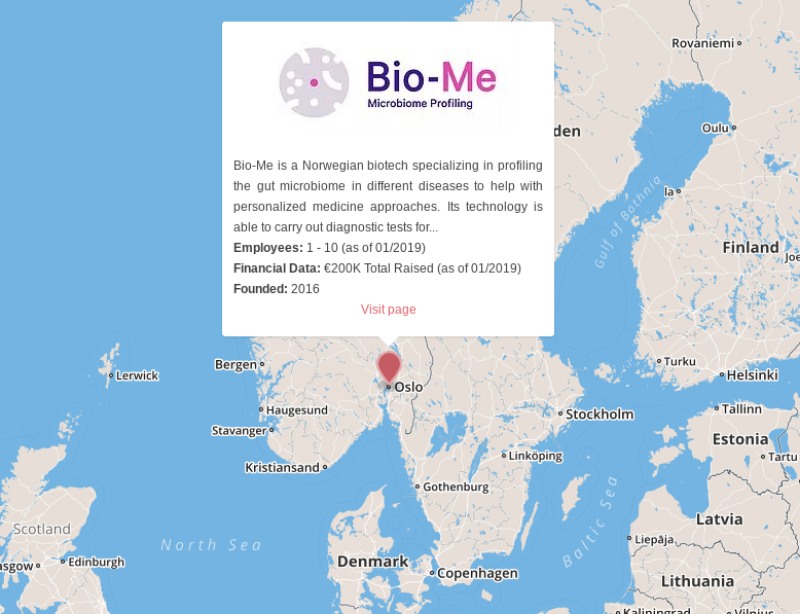 Mission: To rapidly screen thousands of stool samples from a Norwegian population study and link the gut microbiome with disease. Client companies will then be able to pay Bio-Me to identify gut bacteria relevant to their chosen disease, and help personalize their therapies for patients with these bacteria.
Traditionally, researchers wanting to analyze which bacteria are in someone's gut microbiome — the microbiome 'profile' — have two options. First, they can sequence unique DNA markers of each species, which gives a rough idea of the species present in up to three weeks. Second, they can sequence entire bacterial genomes, which gives a lot more detail about the bacterial strains, but can take up to double the time.
Bio-Me's technology claims the best of both worlds. Instead of getting detailed genomic data from all hundreds of species of bacteria in the gut, the company only screens for up to 100 of the most abundant and disease-relevant species. With this narrower focus, Bio-Me can analyze the microbiome profile of a person in less than two hours.
"Bio-Me uses a targeted approach to microbiome analysis versus a 'shotgun' approach," Morten Isaksen, Bio-Me's CEO told me. "We predefine the most relevant bacterial species and strains for given health conditions."
The company has not yet revealed which specific diseases it is targeting in its screens.
To determine which bacteria are the most relevant for a particular health condition, Bio-Me has access to an ongoing population study in Norway called the Nord-Trøndelag Health Study (HUNT) 4 study, which collects the anonymized medical history and biological samples from volunteers.
So far, the HUNT 4 study has provided Bio-Me with data from over 6,000 Norwegians, including their stool samples, with that number growing quickly. Bio-Me uses machine learning algorithms to link microbiome profiles with different diseases in the population.
"The sample data, combined with the health parameter data, will give us one of the most extensive and detailed databases focused on the gut biome in the world," Isaksen said.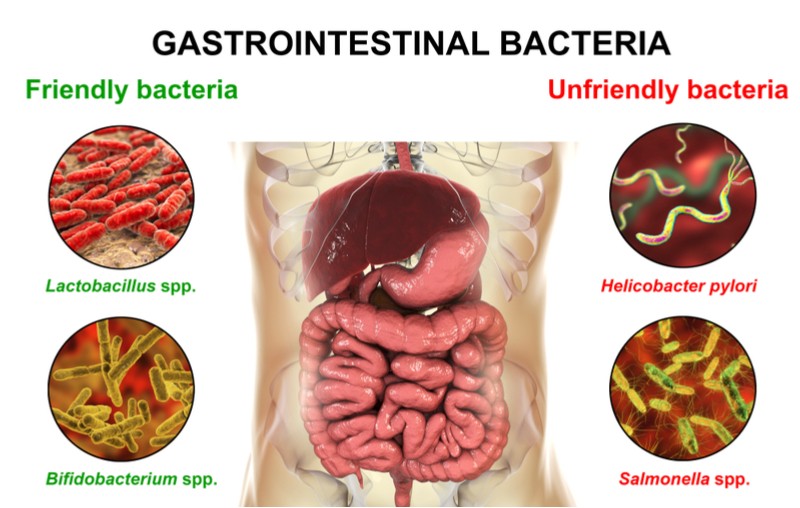 With these big databases and analyses in place, client companies will be able to pay Bio-Me to tell them which microbiome profiles match up with diseases and patients, helping them to tailor their therapies.
One undisclosed client company is "one of the top 10 consumer healthcare companies worldwide." Earlier this month, the company and Bio-Me signed a deal for Bio-Me to identify particular microbiomes that correspond with an undisclosed health condition.
Founded in 2016, Bio-Me is getting ready to finish its seed round for €1.74M ($2M), with a Series A round planned for 2020.
What we think:
A quicker process for screening the microbiome, combined with the use of Big Data from the Norwegian population study, could increase our insight about the role of the microbiome in disease. This could then make it easier for healthcare companies to tailor their treatments to patients with particular gut microbiome profiles.
The microbiome is getting more and more attention due to its role in disease, for example, influencing the efficacy of some cancer drugs. The number of clinical trials targeting the microbiome rose to almost a third of all clinical trials in 2017. With this expanding inclusion of the microbiome in drug development, Bio-Me's rapid screening technology could have a big market.
This young field has plenty of companies using the microbiome in therapeutics. The French biotech Enterome boasts its own metagenomics platforms, alongside collaborations with big names like Takeda and Nestlé. The Dutch biotech IS Diagnostics claims to be able to characterize microbiome bacteria species using DNA markers within five hours.
Bio-Me's rapid screening technology, backed up by data from a big Norwegian population study, could help the company to stake its claim in this expanding market.
---
Images from Shutterstock