This week, we are in Prague to visit Bioinova. This biotech develops cell therapies for a wide range of indications, from broken bones to autoimmune diseases.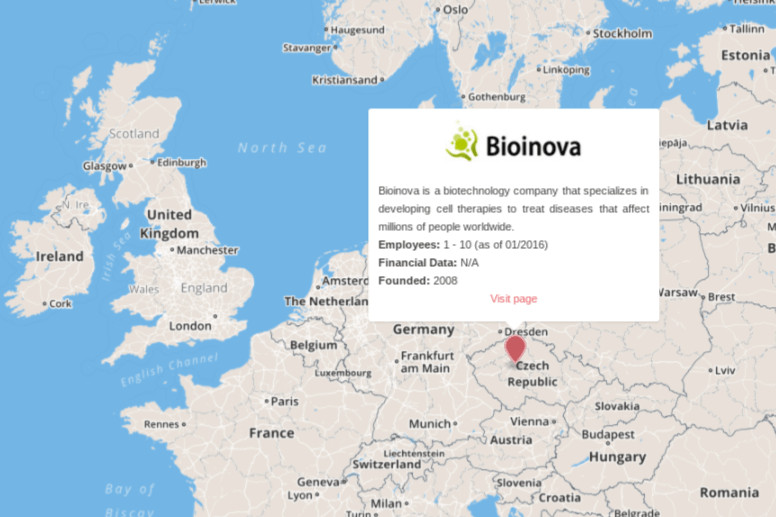 Mission: From bone marrow and adipose (fat) tissue, Bioinova develops stem cell products that can be used for orthopedic, ophthalmological, neurological, and autoimmune indications, as well as to aid wound healing. The biotech develops specific culture conditions to differentiate its stem cells into a target cell type, which are being tested in preclinical studies, while some products are moving towards the clinic. Bioinova is also working on biomaterials, which can be combined with its cell technology for certain indications.
Comment: Stem cells and regenerative medicine are a hugely exciting area of biotechnology due to the huge potential that the cells have to treat and cure a wide range of diseases. Bioinova has taken the approach of trying to take on a number of indications all at once, and we will see if this pays off. But what is particularly exciting about the company is that is developing biomaterials alongside its cell technologies, which could work in synergy to better harness the potential of stem cells.
The stem cell field is constantly changing, with a new, more primitive cell type and nano-sized vesicles that could help to regenerate bone and cartilage recently discovered.
---
Image – PHOTOCREO Michal Bednarek / shutterstock.com