We're in the French region of Alsace to visit BioNext, which develops software to help pharma and biotech companies to avoid pursuing flawed drug candidates.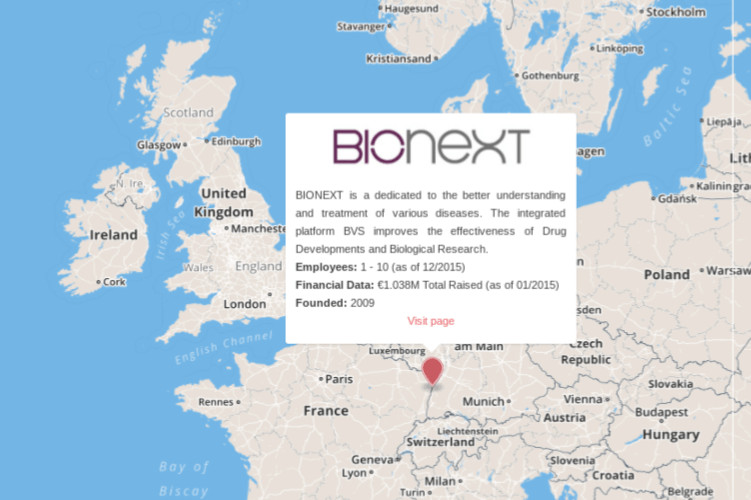 Mission: So far, BioNext has developed two tools that allow companies developing drugs to take a closer look at the target that they want to manipulate. Target Analysis identifies macromolecules that have specific interaction sites on their surface so that the interaction between a drug candidate and target can be better defined. BiovizJS visualizes the structure and physicochemical interactions of a biomolecule of interest.
Comment: By performing extra checks at the early stages of drug development using BioNext's software, biotechs might be able to avoid wasting time and money in the development of flawed drug candidates. BioNext's software could be a more affordable alternative to artificial intelligence (AI), which is tipped to play a big part in the future of drug discovery. The excitement around AI is highlighted by the numerous deals being done to make use of its power, including LifeArc and Milner Therapeutics' partnership and e-Therapeutics recruitment of the AI experts, Intellegens and Biorelate.
---
Media – emperorcosar / shutterstock.com; BioNext