The Scottish company CuanTec is developing an energy-efficient way to recycle seafood shells into food packaging via bacterial fermentation, which could reduce plastic waste.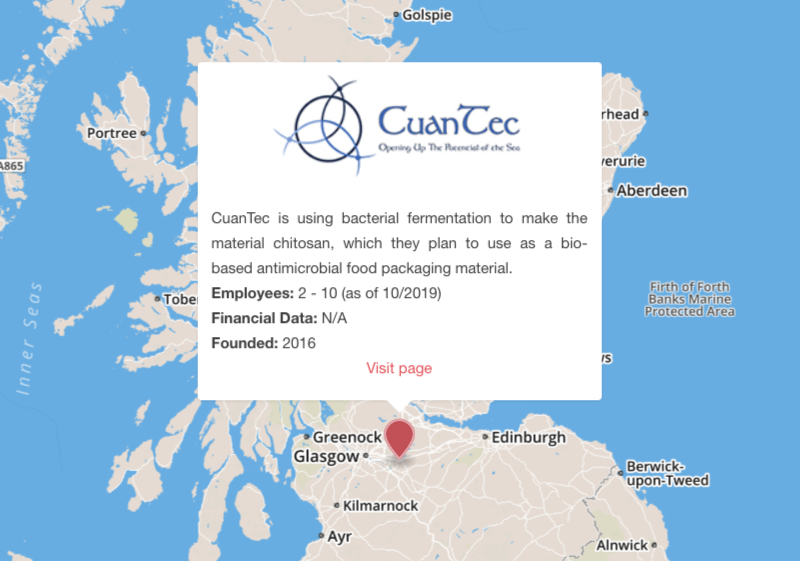 Mission: To turn the thrown away shells of langoustines into antimicrobial food packaging. This would cut down both on food waste tipping and modern society's reliance on plastics. 
CuanTec was founded in Glasgow in 2016 as a response to two environmental crises: the buildup of plastic in the world's oceans and the high amount of smelly seafood waste thrown into landfills. "One of our scientists lived in a fishing town and wanted to find a better use for the waste shells that get discarded," Paula Duffy, Marketing Assistant at CuanTec, told me. 
To solve these problems, CuanTec is developing a method to extract a sugar molecule called chitin from the shells of langoustines. It then processes chitin into chitosan, a biodegradable material that could replace plastic in applications such as food packaging. Unlike regular plastics, CuanTec's product is designed to biodegrade within 90 days.
There are already several companies developing ways to turn seafood waste into materials, such as Cruz Foam, which is using chitin to make surfboards. However, these companies often extract chitin using harsh chemicals such as sodium hydroxide and hydrochloric acid, which can take a lot of energy and cost money to dispose of safely.
CuanTec's approach is designed to reduce the energy and chemical requirements of the chitin extraction process by fermenting langoustine shells using an undisclosed type of bacteria. According to CuanTec, the low-energy fermentation process requires five times less sodium hydroxide than chemical extraction and no hydrochloric acid at all.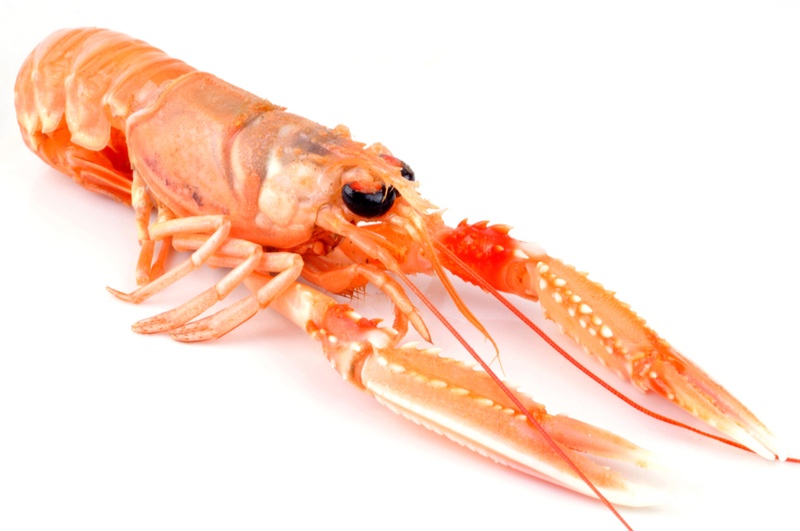 "This method also produces very high-quality chitosan compared to other methods used in the industry, which is also helped by the water quality of the North Atlantic," Duffy said.
CuanTec plans to scale up its technology to the pilot scale by 2020, and enter the market by 2021. Its first customer is lined up to be the UK supermarket Waitrose, which will use the material to package smoked salmon.
What we think:
If it reaches the market, CuanTec's technology could tackle several problems in one fell swoop. It could cut down the amount of food waste going to landfill, make a more environmentally friendly alternative to plastic, and also produce the materials in a more efficient process than current technology.
The recently founded company has faced a few obstacles to getting this product to the market. Its biggest challenge is making the chitosan packaging as durable and compostable as possible. 
"Being a startup company, finding investment before having a physical product was also a challenge, however, investors really did believe in what we can achieve," Duffy explained.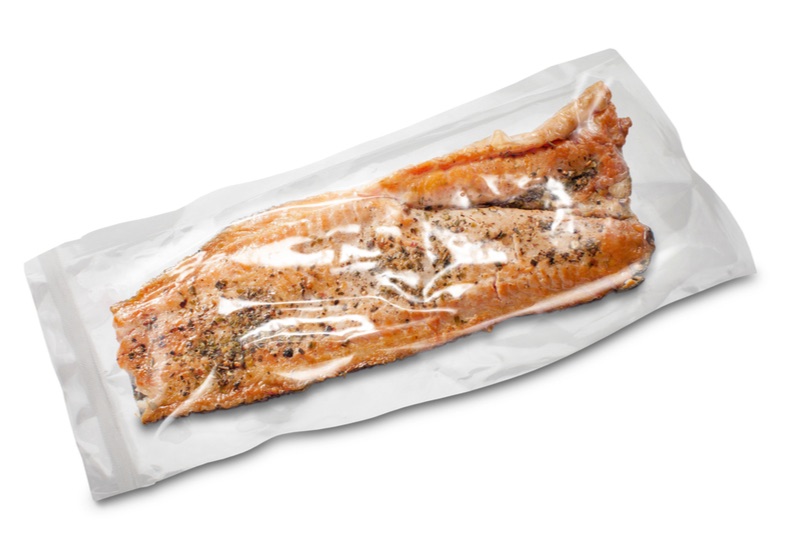 Finding investments is one of several roadblocks to overcome for many biotech companies developing environmentally friendly technology. Others include transferring technology from the lab into industry, and client companies being less willing to engage with relatively untested technologies. Once these are overcome, Europe will be able to more quickly transfer to a 'circular' economy where one man's waste is another man's treasure. 
"Throughout Europe, there are lots of positive changes being made to move toward a circular economy with many new and innovative companies coming up with solutions to problems that the world is facing," Duffy told me. "The bans on single-use plastic are also great steps, however, there is still lots of work to be done to truly get to where we need to be."
---
Images from Shutterstock