Today, we're in Matosinhos, Portugal, visiting FASTinov, a biotech that is developing an antimicrobial susceptibility test that are faster than standard assays. The technology could help battle antibiotic resistance by identifying appropriate treatments.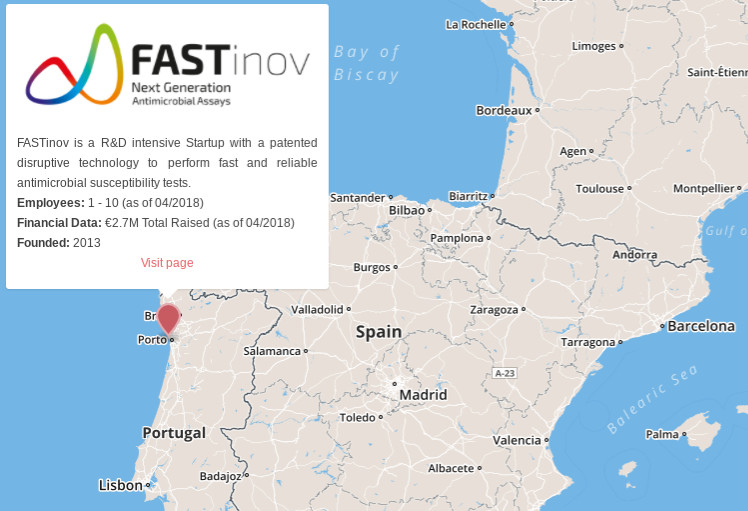 Mission: Founded in 2013, FASTinov is developing a new type of test for antimicrobial susceptibility that can help combat the global health problem of antibiotic resistance. To date, the company has raised €2.7M in grant funding to develop its technology, which uses flow cytometry to detect microbial cell lesions or metabolic changes in bacteria in response to an antibiotic.
Conventional methods involve growing bacteria on agar plates and take more than 48 hours to deliver results. FASTinov's approach speeds the process up to only two hours, which can reduce medication and hospitalization costs, and combat antimicrobial resistance by preventing the spread of drug-resistant bacterial strains.
Comment: Antibiotic resistance is a major global health problem and is propagated in part by the misuse of antibiotics. Many other biotechs, such as IS Diagnostics and Curetis, are speeding up diagnostics to address the problem, and having a diverse set of approaches can only benefit hospitals, clinicians and patients alike. FASTinov's technology could add an effective diagnostic tool to the mix.
---
Image by artem evdokimov/Shutterstock