NMD Pharma, our pick of this week, is based in Aarhus, Denmark. The company is flexing its muscles to develop a drug that can treat muscle weakness in orphan neuromuscular disorders such as amyotrophic lateral sclerosis and myasthenia gravis.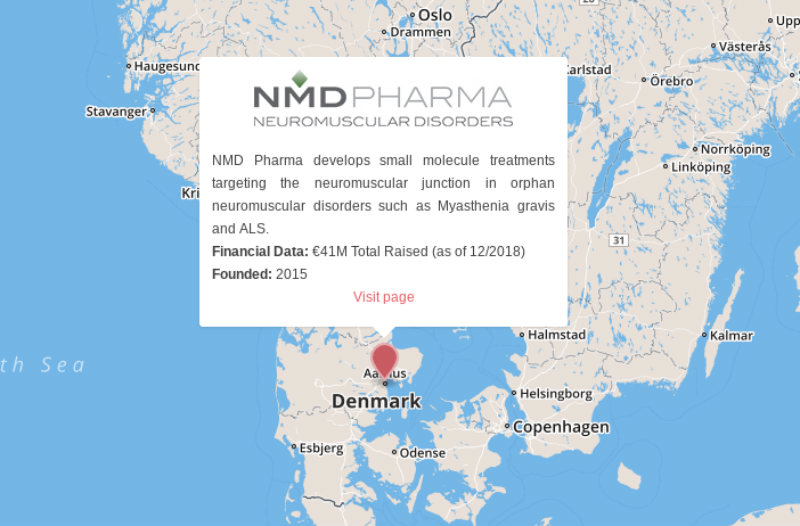 Mission: To develop drugs to counteract muscle weakness in incurable neuromuscular disorders.
Neuromuscular disorders come in many forms with different underlying causes. Some are autoimmune disorders, like myasthenia gravis. For some others, like amyotrophic lateral sclerosis, the cause is not known for sure. Nonetheless, they have one symptom in common, which is muscle weakness.
Instead of going for the root cause of a neuromuscular disease like myasthenia gravis, NMD Pharma aims to tackle the muscle weakness symptom itself. "There is very little treatment at the moment that is improving on the muscle functionality per se," Thomas Holm Pedersen, CEO of NMD Pharma told me.
NMD's strategy is inhibiting a protein called ClC-1, found only in the muscle. Involved in transporting chloride ions, ClC-1 relaxes skeletal muscles, making it a key tool for muscle control.
"Given that nature is using this as a way of tuning excitability of the muscle, we should be using that trick of nature to improve the activation of skeletal muscle, thereby improving the muscle functionality," Pedersen said to me.
Founded in 2015, the company raised an unusually large Series A round of €38M in March this year. The money is helping NMD to develop two programs, currently at the preclinical stage, through to the clinic in 16 months.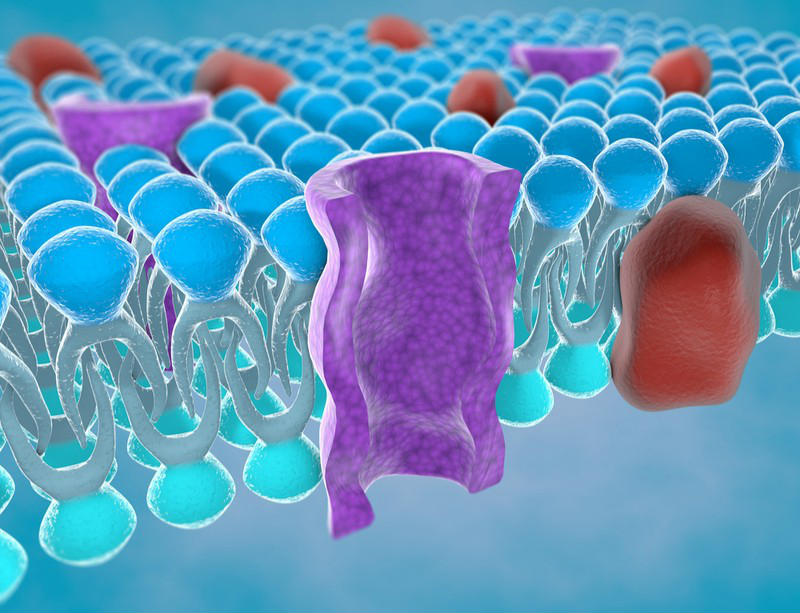 What we think:
Neuromuscular disorders such as myasthenia gravis and amyotrophic lateral sclerosis lack treatment options. While efforts addressing the root cause of these diseases is important in the long term, the appeal of NMD's approach is targeting the common symptom in multiple conditions in a single stroke, aiming to improve patients' quality of life.
One potential game-changer in the world of neuromuscular disorder treatments is gene therapy, which has been approved for rare diseases such as inherited blindness and immunodeficiency disorders. In some forms of inherited ALS, for example, correcting a specific gene could help to stop the disease progression.  Pedersen told me that it will be interesting to see how his company's short-term drugs might complement this new style of therapy in the coming years.
Other companies also hope to improve muscle strength in neuromuscular disease. An antibody from Netherlands-based argenx was successful at phase II last year for the treatment of myasthenia gravis, improving the symptoms by targeting the immune system. The US company Cytokinetics aims to directly improve muscle contraction in amyotrophic lateral sclerosis with its drug in phase II, following the clinical failure of a similar compound at phase III.
---
Images from Shutterstock