Today, we're in Oxford, UK, visiting Orbit Discovery. The biotech develops peptide drugs for chronic diseases using DNA to tag potential therapeutic proteins.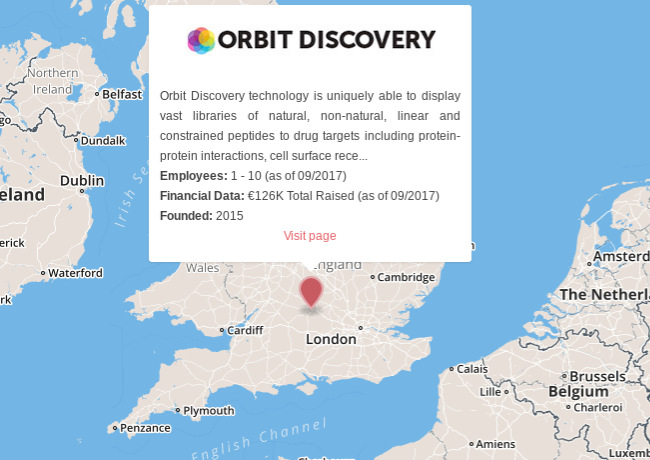 Mission: Orbit Discovery develops peptide drugs for a range of conditions including metabolic, autoimmune and cardiovascular diseases using beads to connect peptides to the DNA that encodes them and see how well the peptides bind to therapeutic targets.
The company uses PCR to amplify peptide-encoding DNA, and in vitro transcription and translation to make more copies of the peptide attached to the bead. Then, the library of beads is screened against either a purified target or a cell surface target in a suspended population of cells. Following this, the company generates a second library using sequencing and motif analysis to narrow down their selection of therapeutic peptides even further.
Comment: Orbit Discovery's peptide screening method could provide an effective alternative to existing methods for identifying therapeutic peptides, such as phage and mRNA display. Phage display uses bacteriophages instead of mRNA to connect proteins with their encoding DNA sequence.
Orbit's goal of using its screening process in a variety of indications, from oncology and autoimmune diseases to metabolic, cardiovascular and infectious diseases seems exciting. However, there are not many peptide drugs on the market. It will be interesting to see whether the peptides Orbit screens have the same properties in actual patients that they do in the lab.
---
Image by aslysun/Shutterstock